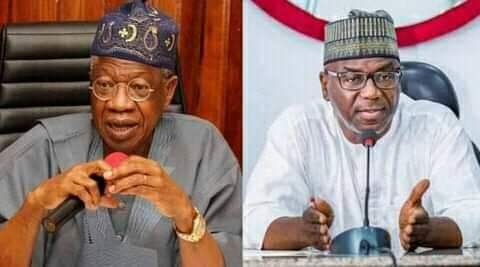 News
Lai Mohammed: AbdulRazaq is a Deeply Troubled Soul, Not Qualified for Public Office
By
|
It was only a matter of time before the Minister of Information, Culture and Orientation, Alhaji Lai Mohammed, addressed some concerns in the local politics of Kwara State, especially, after penultimate Sunday's explosive interview by Governor AbdulRahman AbdulRazaq, who not only called out the minister but levelled otherwise destructive allegations against the government's mouthpiece. Quite expectedly, in this right of reply with THISDAY, the minister has responded, perhaps, to set the record straight even though it appears the last may not have been heard of the brickbats. Excerpts:
You see, when you're looking at the success of the APC, it's not only about the governorship, we won not only governorship. We won the presidential election, we won all the senatorial seats, six house of reps seats. We won 24 House of Assembly seats. So if you see what happened in Kwara, the people in Kwara wanted a change. It is not because they voted for anybody. They wanted a change. And that change, I've been very fortunate enough to have coordinated the activities. But for him to say it's because I want to pocket him, he is somebody that is troubled.
Number one, I think it's very reckless on the side of any mature politician to start talking about who gave what for an election. I think it shows a lot of recklessness, inexperience and desperation. Now, the truth of the matter was that the impression he gave the party leaders was that he was a very wealthy man. That was the dummy he sold to the party leaders.
You know they say oja okun kun in Yoruba, we say it's night market kind of, and he convinced them and they sold to us and we all bought it, but as soon as he got the ticket, we realised that he had no money at all and that's why it now dawned on me that I had to go out and raise funds.
*He set up a 200-man campaign committee for his governorship, which he sent to me, which I approve