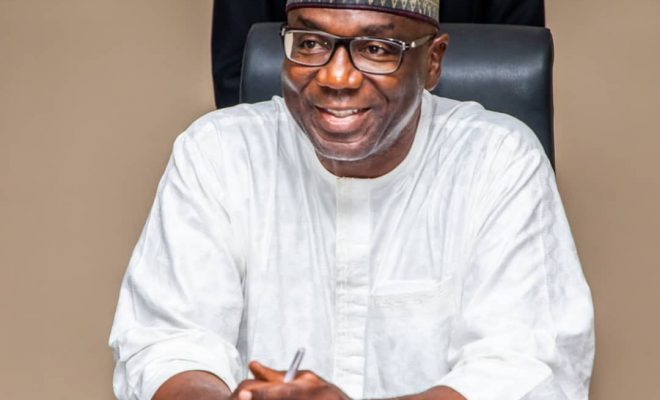 News
KWCSDA Flags Off Two Day Workshop for N Cares Implentors
By
|
A 2 day Staff orientation and domestication exercise for the implementation units of Nigeria Covid-19 action recovery economic stimulus N Cares on Generic operation organised by the Kwara State Community and Social Development Agency has been flagged off in Ilorin.
Declaring open the workshop, the Permanent Secretary, Ministry of Finance and Planning, Alhaji Folorunsho Abdulrazaq represented by the Director of Planning, Alhaji Issa N. Ibrahim said the world Bank in Conjunction with the state Government facilitated the workshop to sensitise on the proper implementation of NG-Cares Programme of the state Government.
Alhaji Issa Ibrahim who stressed the Importance of the NG- CARES Programme to include assisting the less Privileged, Vulnerable people and business owners badly affected by Covid-19 to Cushion its effects.
He believed the workshop will afford the implementors the right modalities to adopt to implement the programme without fair or favour.
Earlier, the General Manager of the Kwara State Community and Social Development Agency KWCSDA, Engr. (Mrs) Amamat Oluwatoyin Haruna applauded the State Governor, Mallam AbdulRahaman AbdulRasaq for allowing the state to Participate in the NG-CARES, noting that the Nigeria Covid-19 action recovery economic stimulus (NG-CARES) Programme is meant to improve and Increase food Security, enhance the capability of Small and Medium enterprise in order to reduce the rate of Poverty occasioned by Covid-19.
Engr Amamat added that the NG-CARES is also established to expand access to livelihood Support, food Security and grant for poor vulnerable household and firms who are seriously affected by the effects of the Covid-19.
She reiterated the Present administration's commitement to alleviate and reduce Poverty through the Programme, noting a whopping sum of ten million naira has been spent on the Programme before but with the persistent effects of Covid-19, more will also be Spent saying KWCSDA will focused on infrastructure, water, Education, Health ,Sanitation and Nutrition.