UAE Designates Six Nigerians As Global Financiers Of Terrorism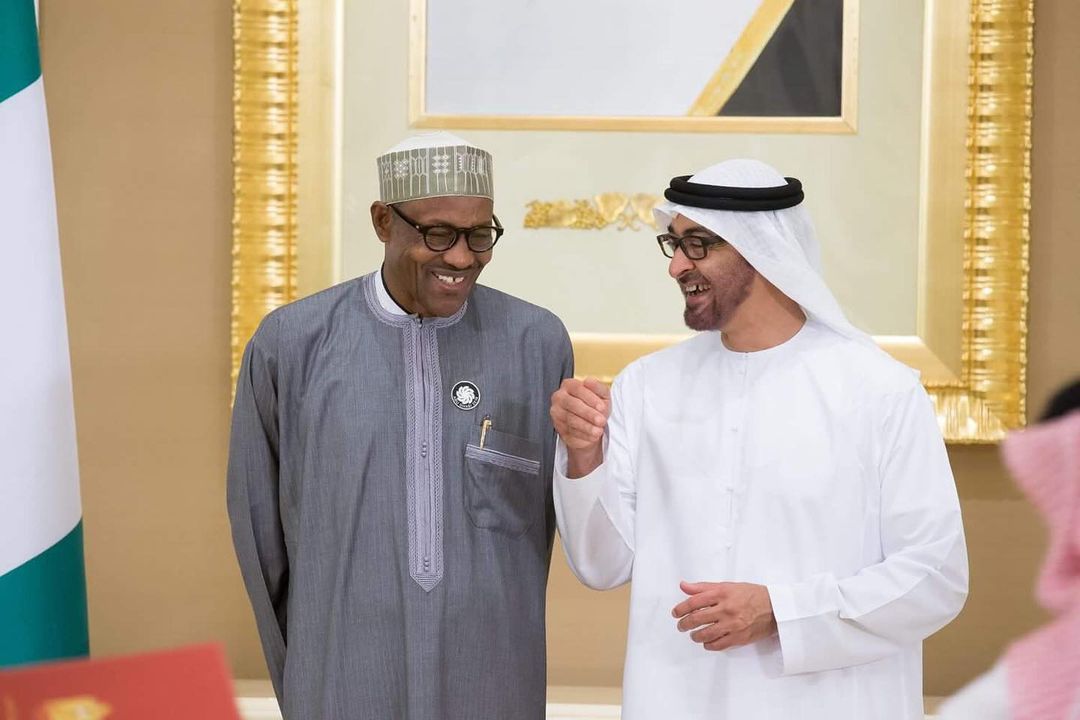 The United Arab Emirates on Monday designated six Nigerians as financiers of Boko Haram and other criminal activities.
The decision was made when the Emirate federal cabinet met in the capital Abu Dhabi on Monday, according to state-run WAM news agency.
Abdurrahaman Ado Musa, Salihu Yusuf Adamu, Bashir Ali Yusuf, Muhammed Ibrahim Isa, Ibrahim Ali Alhassan and Surajo Abubakar Muhammad were the six Nigerians placed on the Middle-East giant's watch list.

The decision came about a year after the Nigerians were indicted for sponsoring Boko Haram. A Nigerian government official said to be involved in sponsoring the dreaded sect that has killed over 100,000 civilians and security forces and inflicted untold economic damage on the country since its campaign began in 2009.
The government official has yet to be publicly identified by the Emirati authorities, amidst claims that some elements in the Nigerian government were mounting diplomatic pressure not to publish the name.
At least 47 other foreign nationals and entities were also added to the watch list by the UAE on Monday.
Following is the full list of added individuals:
Ahmed Mohammed Abdulla + Mohammed Alshaiba Alnuaimi (UAE)
Mohamed Saqer Yousif Saqer Al Zaabi (UAE)
Hamad Mohammed Rahmah Humaid Alshamsi (UAE)
Saeed Naser Saeed Naser Alteneiji (UAE)
Hassan Hussain Tabaja (Lebanon)
Adham Hussain Tabaja (Lebanon)
Mohammed Ahmed Musaed Saeed (Yemen)
Hayder Habeeb Ali (Iraq)
Basim Yousuf Hussein Alshaghanbi (Iraq)
Sharif Ahmed Sharif Ba Alawi (Yemen)
Manoj Sabharwal Om Prakash (India)
Rashed Saleh Saleh Al Jarmouzi (Yemen)
Naif Nasser Saleh Aljarmouzi (Yemen)
Zubiullah Abdul Qahir Durani (Afghanistan)
Suliman Saleh Salem Aboulan (Yemen)
Adel Ahmed Salem Obaid Ali Badrah (Yemen)
Ali Nasser Alaseeri (Saudi Arabia)
Fadhl Saleh Salem Altayabi (Yemen)
Ashur Omar Ashur Obaidoon (Yemen)
Hazem Mohsen Farhan + Hazem Mohsen Al Farhan (Syria)
Mehdi Azizollah Kiasati (Iran)
Farshad Jafar Hakemzadeh (Iran)
Seyyed Reza Mohmmad Ghasemi (Iran)
Mohsen Hassan Kargarhodjat Abadi (Iran)
Ibrahim Mahmood Ahmed Mohammed (Iran)
Osama Housen Dughaem (Syria)
Abdurrahaman Ado Musa (Nigeria)
Salihu Yusuf Adamu (Nigeria)
Bashir Ali Yusuf (Nigeria)
Muhammed Ibrahim Isa (Nigeria)
Ibrahim Ali Alhassan (Nigeria)
Surajo Abubakar Muhammad (Nigeria)
Alaa Khanfurah – Alaa Abdulrazzaq Ali Khanfurah – Alaa Alkhanfurah (Syria)
Fadi Said Kamar (Great Britain)
Walid Kamel Awad (Saint Kitts and Nevis)
Khaled Walid Awad (Saint Kitts and Nevis)
Imad Khallak Kantakdzhi (Russia)
Mouhammad Ayman Tayseer Rashid Marayat (Jordan)
Following is the full list of the added entities:
Ray Tracing Trading Co LLC
H F Z A Arzoo International F Z E
Hanan Shipping L.L.C
Four Corners Trading Est
Sasco Logistic L.L.C
AlJarmouzi General Trading LLC
Al Jarmoozi Cargo & Clearing (L.L.C)
Al Jarmoozi Transport By Heavy & Light Trucks (L.L.C)
Naser Aljarmouzi Ceneral Trading (L.L.C)
Naser Aljarmouzi Cargo & Clearing LLC
Wave Tech Computer LLC
NYBI Trading – FZE
KCL General Trading F Z E
Alinma Group
Al-Omgy & Bros Money Exchange.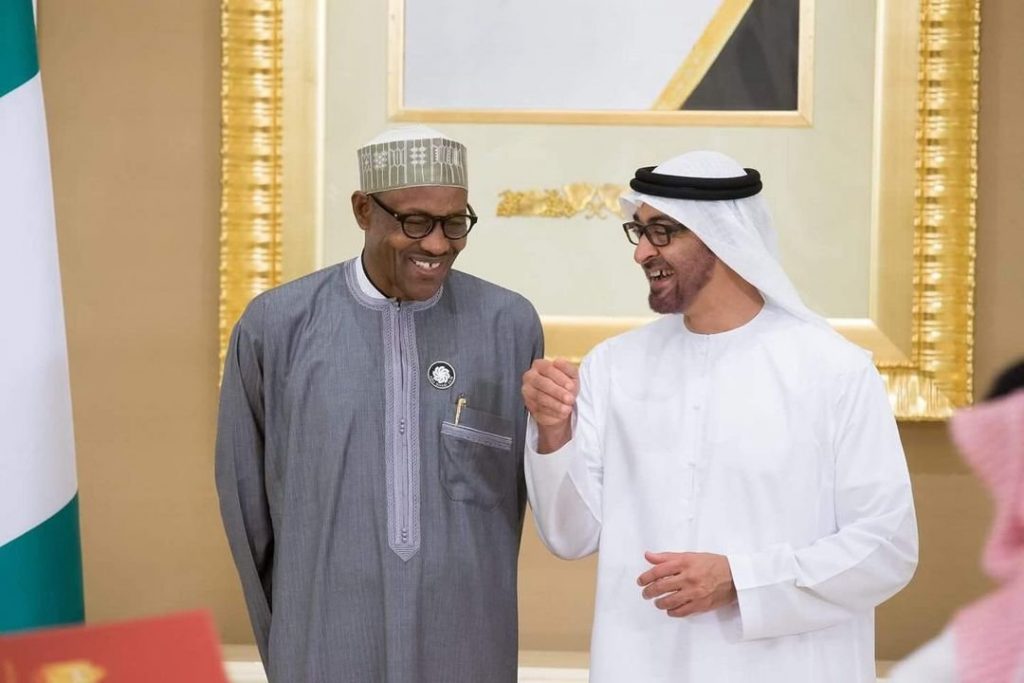 "Lagos Is Bigger Than Ghana" – Ghanaian Singer, Efya, Settles Music Industry Comparison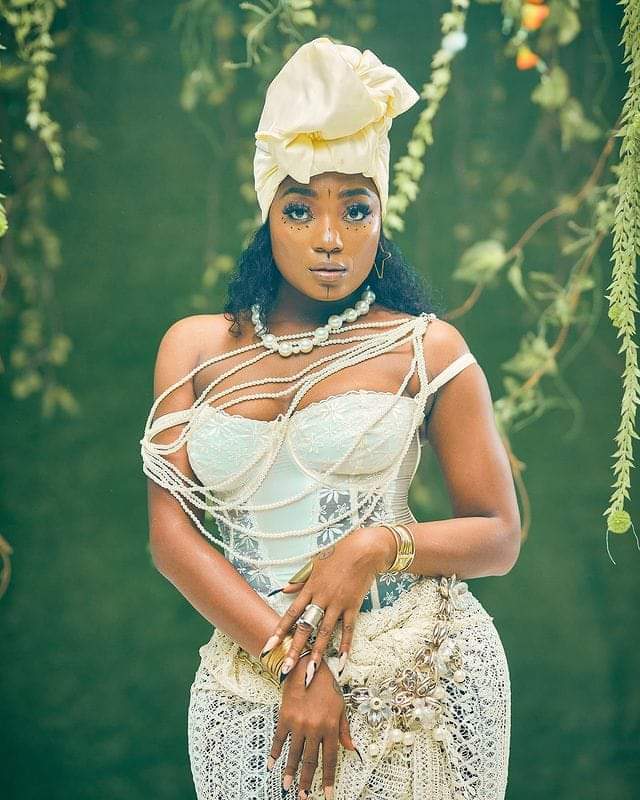 She said: "Nigerian and Ghanaian music markets are not the same. Nigerians are way more than we are in terms of numbers. Numbers really matter now. The number of people that will stream Nigerian music in Nigeria is different from the number of people that will stream Ghanaian music in Ghana. The numbers are not the same.
"In the capacity of numbers, Lagos is bigger than Ghana. It is like the music hub itself. Nigerians are way bigger than we are. So, usually when I see people comparing, I'm like, 'Do you guys know?'
"There shouldn't be any comparisons. What I believe that we should is that we should be more collaborative. Find our vibes and put them together to advance what Afrobeats is going to be in the future; for us to be the gatekeepers of our own sound. And I think that's the power move."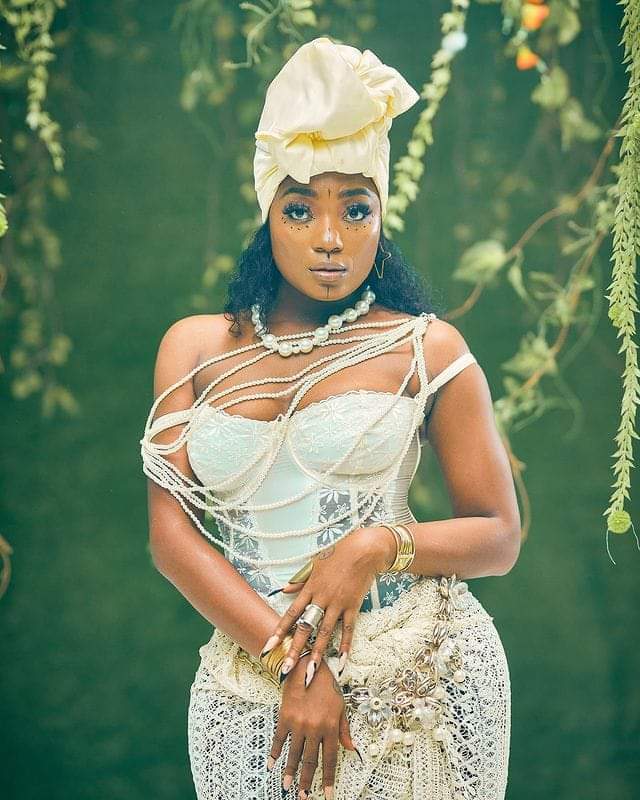 British PM Sunak Condemns Transgenderism, says 'Man is Man, Woman is Woman'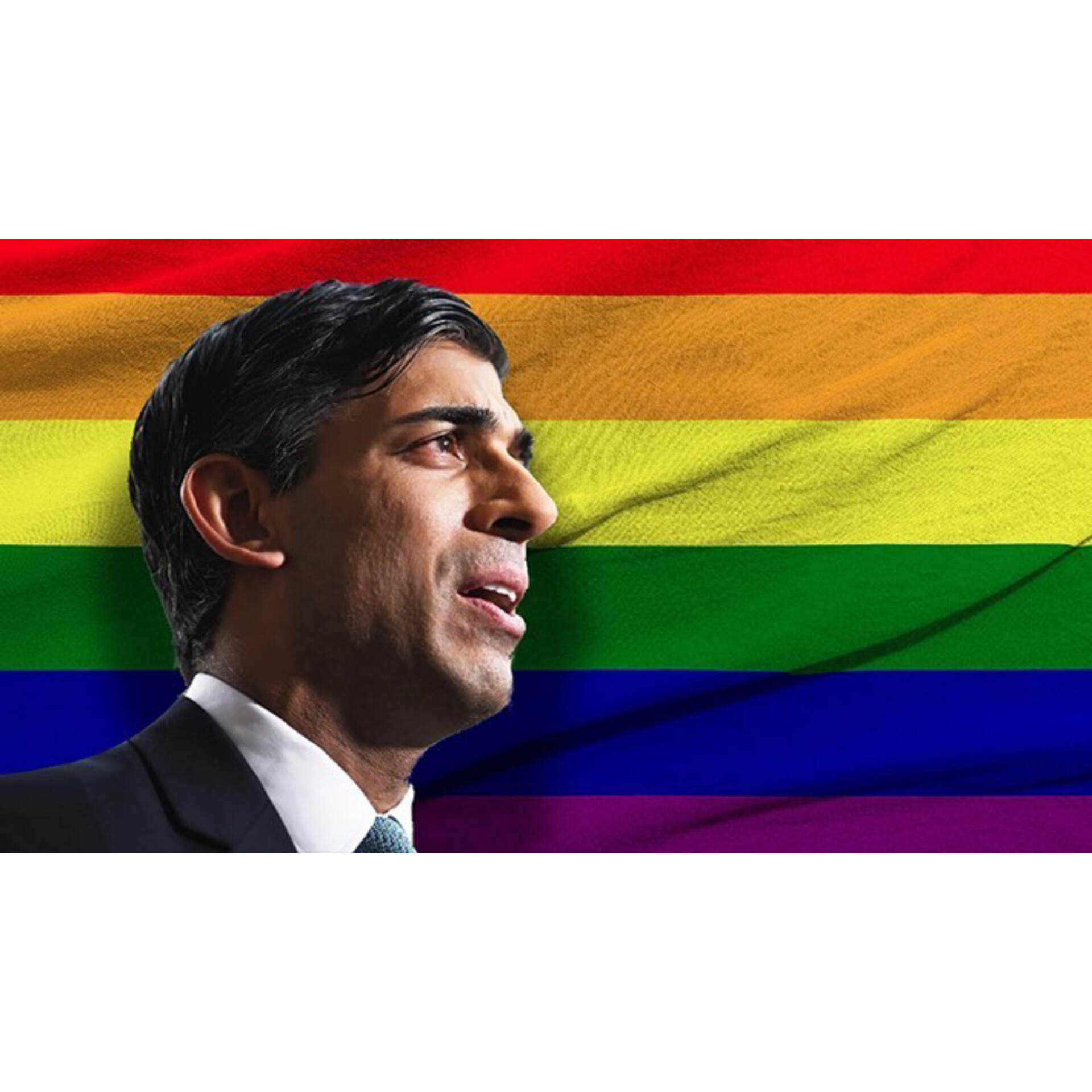 British Prime Minister Rishi Sunak has condemned transgenderism, saying people should not be bullied into believing anyone can "be the s£x they want to be."
It also shouldn't be controversial for parents to know what their children are learning in school about relationships," Mr Sunak said in his speech at the 2023 Conservative Party conference on Wednesday.
With his party members cheering, Mr Sunak said people cannot be the sex they want, stating, "a man is a man and a is a woman."
We shouldn't get bullied into believing people can be any s£x they want to be. They can't. A man is a man, and a woman is a woman; that is just common sense," said Mr Sunak.
Mr Sunak further said, "We are going to change this country, and that means life means life. That shouldn't be a controversial position. The vast majority of hard-working people agree with it."
The prime minister's statement has sparked reactions with LGBTQ supporters accusing him of spreading h@te.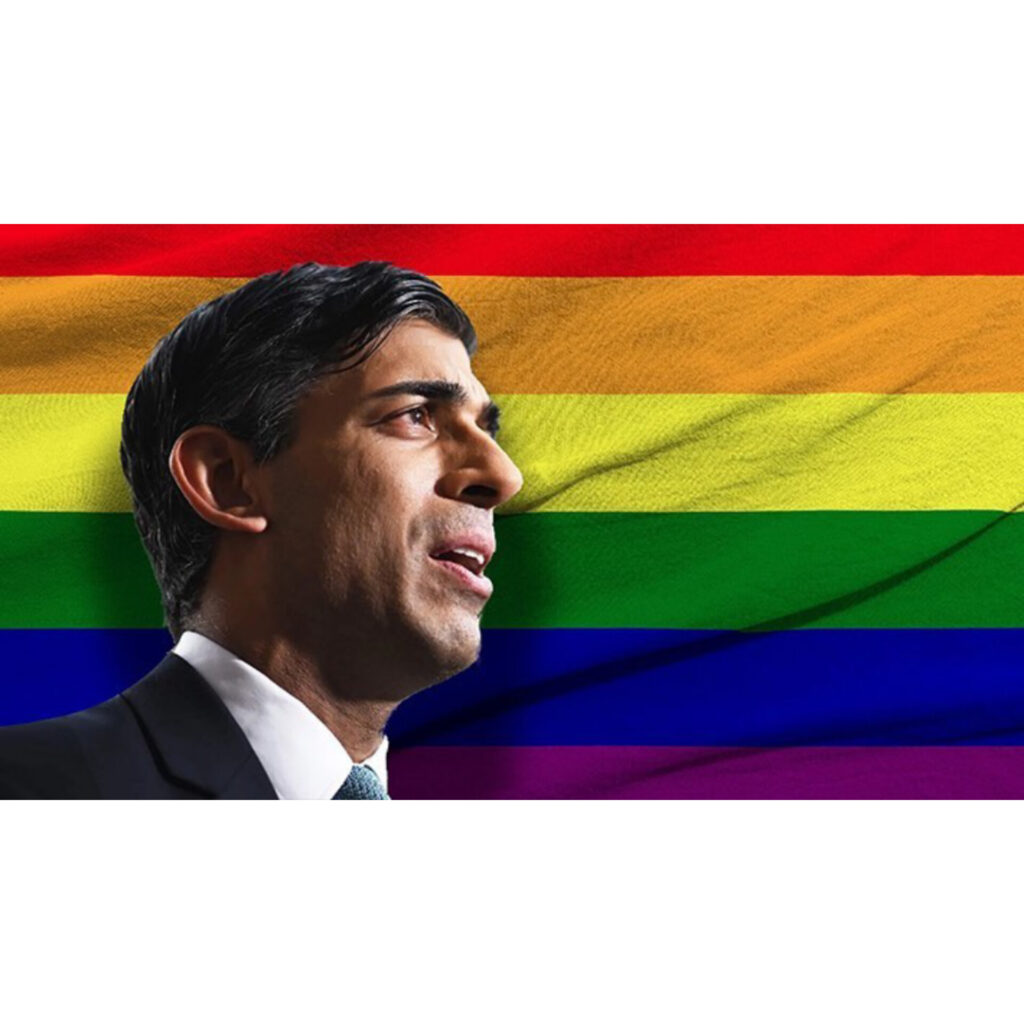 Niger Junta Threatens To Kill Deposed President Bazoum If U.S, ECOWAS Intervene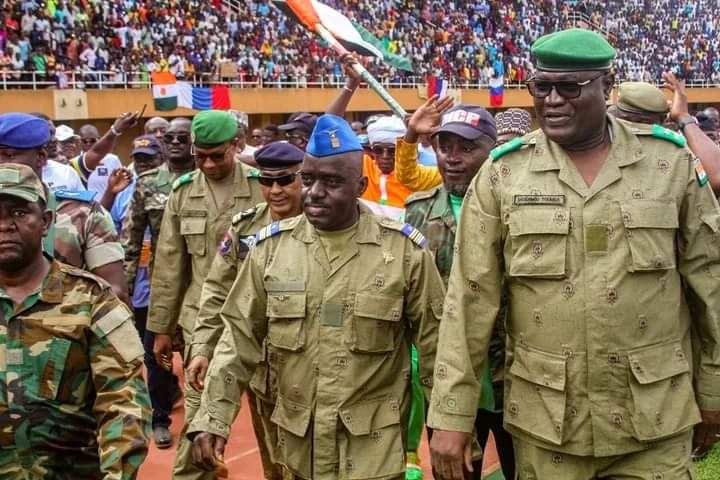 Niger's junta told a top U.S. diplomat that they would kill deposed President Mohamed Bazoum if neighboring countries attempted any military intervention to restore his rule, two Western officials told The Associated Press.
Representatives of the junta told U.S. Under Secretary of State Victoria Nuland of the threat to Bazoum during her visit to the country this week, a Western military official said, speaking on condition of anonymity because of the sensitivity of the situation.
A U.S. official confirmed that account, also speaking on condition of anonymity, because they were not authorized to speak to the media.
Bazoum, who was deposed on July 26, says he is being held hostage at his residence.
The regional ECOWAS bloc said Thursday it had directed the deployment of a "standby force" to restore democracy in Niger after the coup. However, ECOWAS officials gave few details and failed to spell out the make-up, location and proposed date of deployment for any military intervention force.
West African heads of state met in the Nigerian capital, Abuja, to discuss next steps after Niger military junta defied their deadline of Sunday to reinstate Bazoum but analysts say the bloc may be running out of options as support fades for a military intervention.