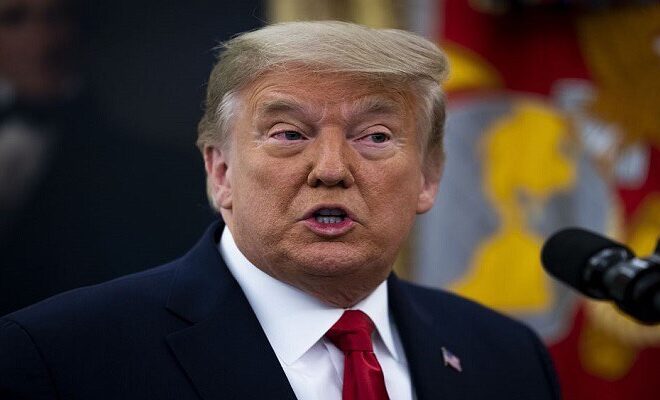 News
Trump Withdraws visa Reciprocity Fees For Nigerians
By
|
The Trump administration has reduced visa issuance fees for Nigerian nationals, more than a year after it jacked up the price to reciprocate the fees the Nigerian government charged U.S. citizens seeking visas.
Nigeria's foreign affairs ministry disclosed that the gesture by U.S authorities had taken effect from December 3, 2020.
"The Ministry of Foreign Affairs wishes to inform that the United States Government has removed all visa reciprocity fees for Nigerian citizens seeking visas to the United States," a spokesman for the ministry, Ferdinand Nwonye said in a statement.
"The United States Government has therefore eliminated reciprocity fees for Nigerian citizens with effect from December 3, 2020," the statement issued in Abuja added.
The U.S government had on August 27, 2019 imposed higher visa issuance fees for Nigerians, to reflect the "treatment afforded to U.S citizens" in Nigeria, which had foisted additional visa fees on U.S citizens seeking nonimmigrant Nigerian visas.
The development followed an executive order issued by the Trump administration, which sought a review of all visa reciprocity fees and validity periods.
Barely 24 hours after U.S authorities announced reciprocity fees for Nigerians, interior minister Rauf Aregbesola directed the comptroller-general of Nigeria Immigration Service, Muhammad Babandede, to immediately implement the decrease in Nigeria's visa fees for U.S. citizens.
The U.S State Department, however, reciprocated the policy adjustment nearly 16 months later.