Saudi Arabia King Pays £1m for Survivors of Christchurch Massacre to Attend Holy Muslim Pilgrimage
King Salman Salman bin Abdulaziz of Saudi Arabia has invited survivors of the Christchurch massacre and relatives of the victims to be his guests on a holy pilgrimage.
King Salman is offering to pay about £1m for the predominantly Muslim sufferers, who were caught up in the mass shooting in two Christchurch mosques earlier this year, so they can follow him to Mecca for hajj. The Saudi king is paying for their airfare, accommodation and travel costs. The group will also travel to holy sites in Medina. .
.
The invite was extended after the Saudi ambassador to New Zealand, Abdulrahman Al Suhaibani, told the families that the Saudi king was horrified by the attacks at two mosques on 15 March and wanted to bring them peace.
Each year, the Saudi king invites several hundred people to perform the hajj as his own guests, often selecting those most touched by tragedy that year.
Mr Suhaibani said this is the first time the king has invited anyone from New Zealand on his annual program. Recall that on March 15, Australian white supremacist Brenton Tarrant, 28, opened fire on Muslims during Friday prayers, killing 51.
British PM Sunak Condemns Transgenderism, says 'Man is Man, Woman is Woman'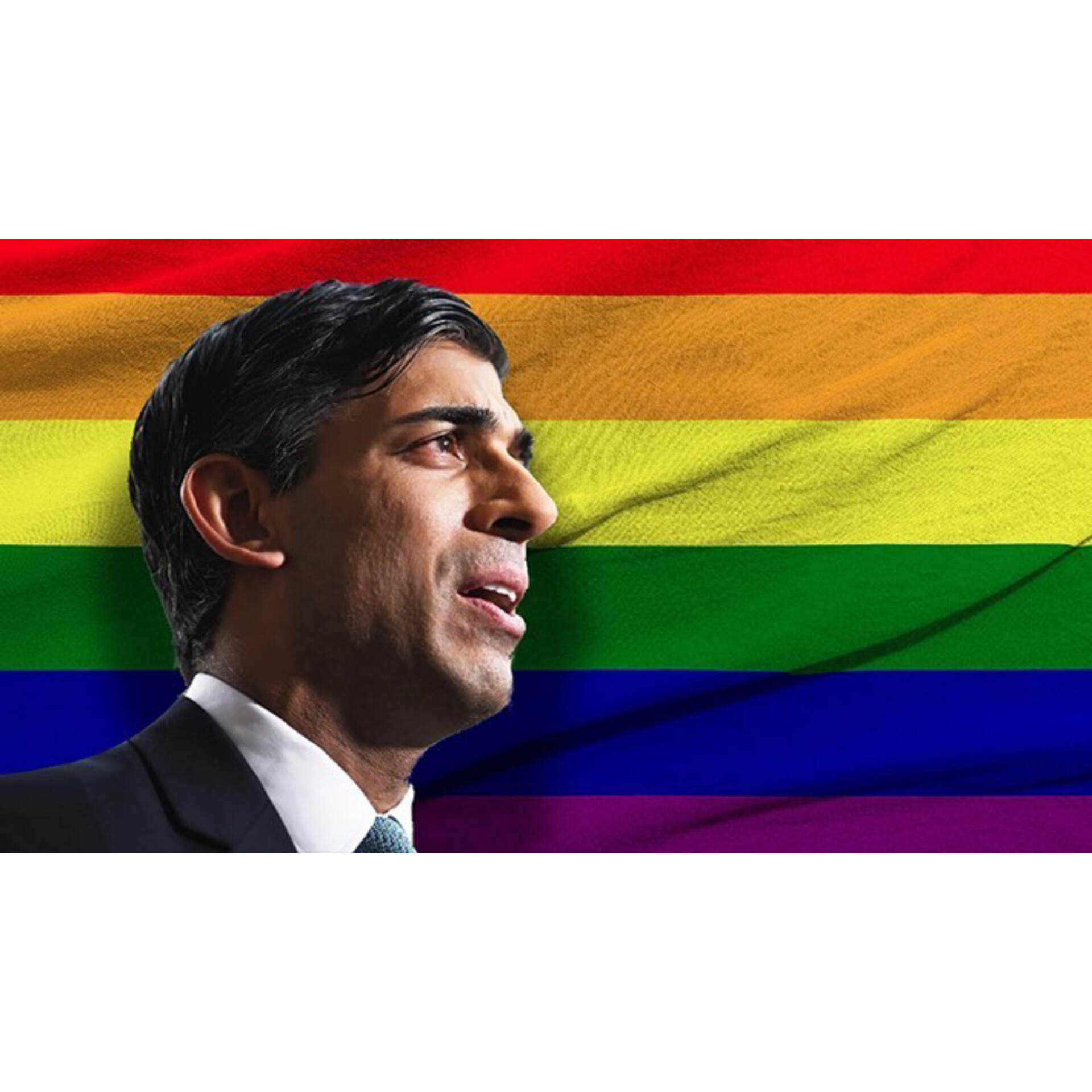 British Prime Minister Rishi Sunak has condemned transgenderism, saying people should not be bullied into believing anyone can "be the s£x they want to be."
It also shouldn't be controversial for parents to know what their children are learning in school about relationships," Mr Sunak said in his speech at the 2023 Conservative Party conference on Wednesday.
With his party members cheering, Mr Sunak said people cannot be the sex they want, stating, "a man is a man and a is a woman."
We shouldn't get bullied into believing people can be any s£x they want to be. They can't. A man is a man, and a woman is a woman; that is just common sense," said Mr Sunak.
Mr Sunak further said, "We are going to change this country, and that means life means life. That shouldn't be a controversial position. The vast majority of hard-working people agree with it."
The prime minister's statement has sparked reactions with LGBTQ supporters accusing him of spreading h@te.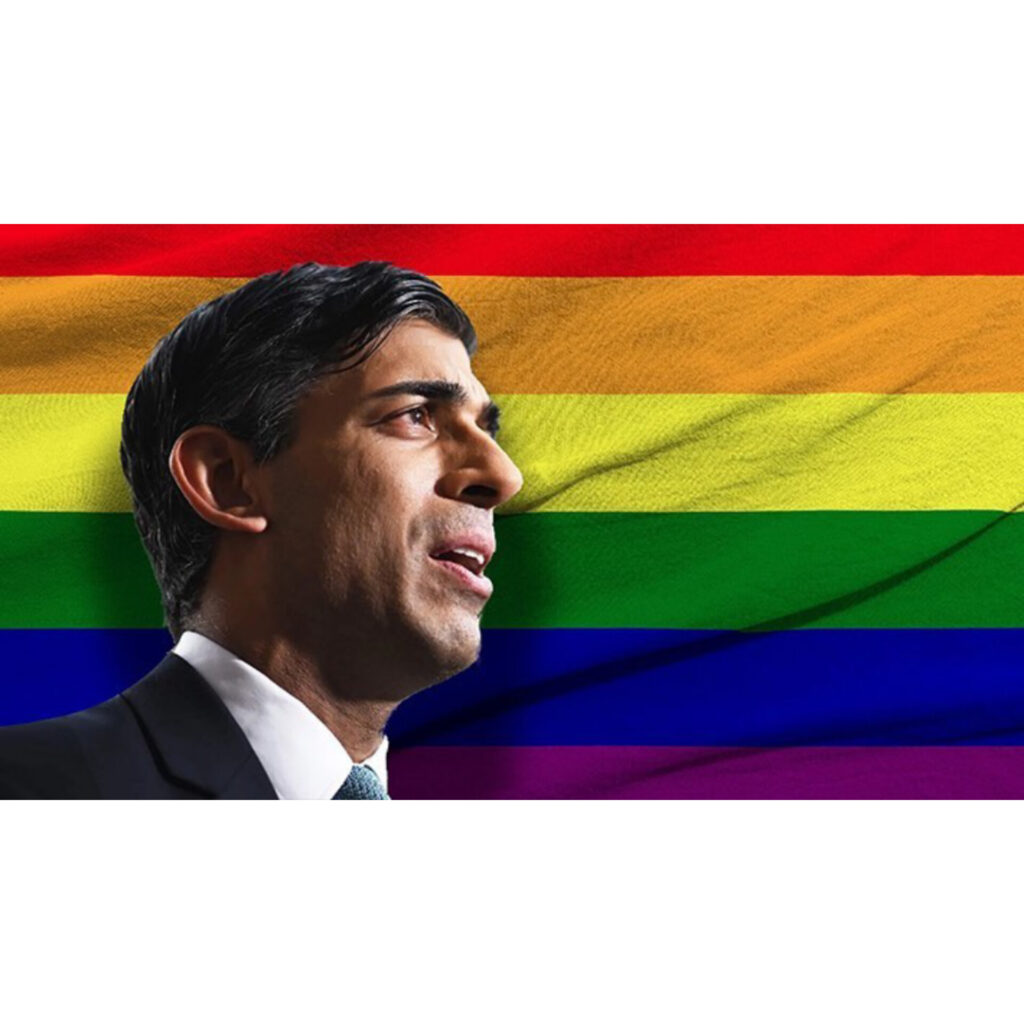 Niger Junta Threatens To Kill Deposed President Bazoum If U.S, ECOWAS Intervene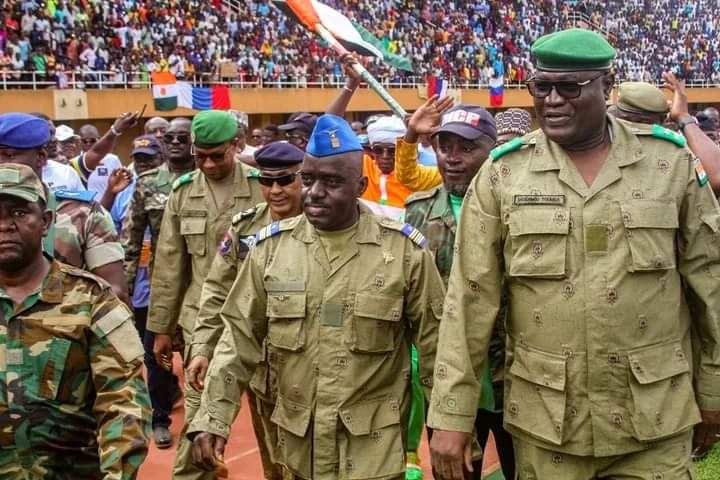 Niger's junta told a top U.S. diplomat that they would kill deposed President Mohamed Bazoum if neighboring countries attempted any military intervention to restore his rule, two Western officials told The Associated Press.
Representatives of the junta told U.S. Under Secretary of State Victoria Nuland of the threat to Bazoum during her visit to the country this week, a Western military official said, speaking on condition of anonymity because of the sensitivity of the situation.
A U.S. official confirmed that account, also speaking on condition of anonymity, because they were not authorized to speak to the media.
Bazoum, who was deposed on July 26, says he is being held hostage at his residence.
The regional ECOWAS bloc said Thursday it had directed the deployment of a "standby force" to restore democracy in Niger after the coup. However, ECOWAS officials gave few details and failed to spell out the make-up, location and proposed date of deployment for any military intervention force.
West African heads of state met in the Nigerian capital, Abuja, to discuss next steps after Niger military junta defied their deadline of Sunday to reinstate Bazoum but analysts say the bloc may be running out of options as support fades for a military intervention.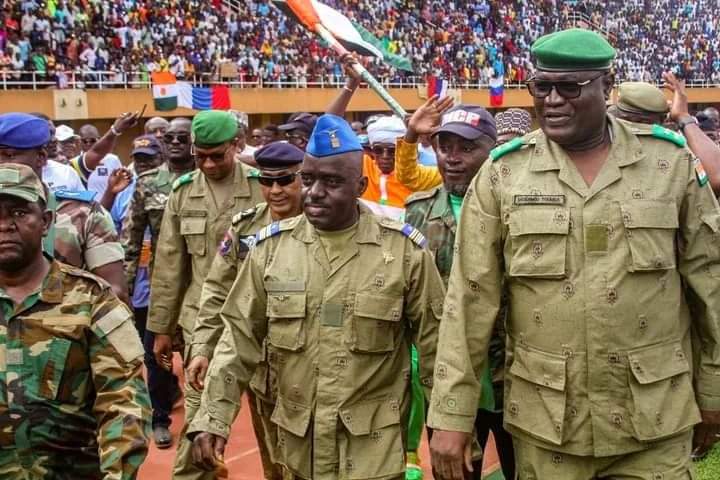 Lai Mohammed Gets New International Job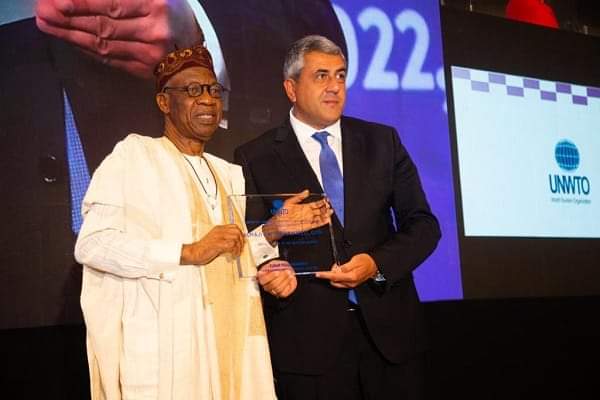 Secretary-General of the United Nations World Tourism Organisation (UNWTO) Zurab Pololikashvili has appointed immediate-past Minister of information, Lai Mohammed as his special advisor. Mohammed's appointment was announced at the opening session of the 66th UNWTO Commission for Africa (CAF) underway in Mauritius, a statement said.
This comes a month after Mohammed got appointed as the managing partner of an international lobbying firm, Ballard Partners
The former Minister is expected to help the Secretary-General pursue his objective of making Africa a key region for the global tourism economy through his "Agenda for Africa programme".
Speaking after his appointment, Mohammed said he is honoured to be the first Nigerian to take up the role.
He said: "I stand before you, deeply touched and inspired by your generous words of confidence and trust.
"With so much gratitude for the confidence placed in me by the Secretary General of the United Nations World Tourism Organization (UNWTO), Mr. Zurab Pololikashivili and with an unswerving resolve to honour that trust, I humbly accept the appointment as the Special Advisor on Tourism to the Secretary General of this great Organization.
"I am deeply honoured to become the first Nigerian to serve in this capacity. Nigeria is dynamic and diverse in terms of natural and human resources in the areas of tourism, culture, creative industries, technology and other aspects of our national economy.
"Having come so far and rising still, the Nigeria and Africa region in general is living and shaping the full range of achievements and challenges of our current times."It is therefore inspiring to take on more responsibilities that will guide the development of tourism in a more responsible and sustainable manner."