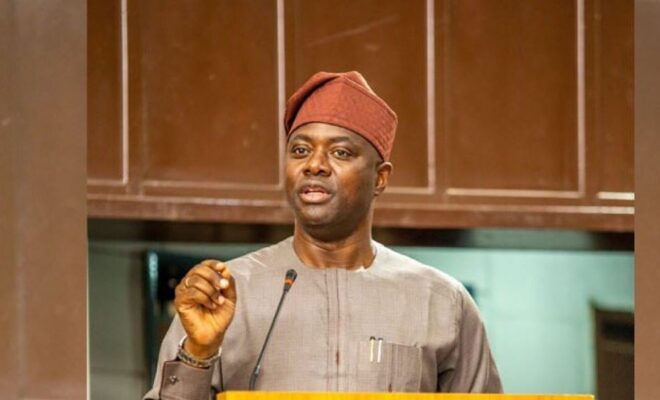 News
Oyo State Govt Orders Employment of 5,000 Youths, Earmarks N500m For MSMEs
By
|

The Oyo State government has ordered the employment of 5,000 youths in the state into various government agencies.
The state governor, Seyi Makinde made this announcement on Monday during a stakeholder meeting with traditional rulers, security chiefs, religious leaders, and chairmen of the 68 Local Governments and Local Council Development Areas.
He said the 5,000 youths will be employed across the state Ministries, Departments, and Agencies including OSRMA and OYOWMA.
"I have directed the employment of 5,000 young persons across all government agencies over the next few months.
"We have been talking to Oyo State Road Maintenance Agency (OSRMA), Oyo State Waste Management Authority (OYOWMA), before now. We have been talking to AMOTEKUN. We have to, immediately, wrap some of those recruitments up and put these people off the street. The criteria for employment and the dates for assessment will be announced by the agency authorities," Makinde said at the meeting.
The sum of N1billion has also been earmarked by the state government as compensation for victims of police brutality and injustice and a Micro, Small, and Medium Enterprises (MSME) scheme, for youths.
The package includes an initial deposit of N500 million for MSMEs and another N500 million as compensation to victims of police brutality and injustice.
"We have taken the immediate actions to address some of the issues raised by the youths during the protest: I have directed that a 500 Million Naira MSME fund be set up. This fund will be disbursed to youths who have bright entrepreneurial ideas that will provide further employment and improve the economic landscape in Oyo State," Makinde added.