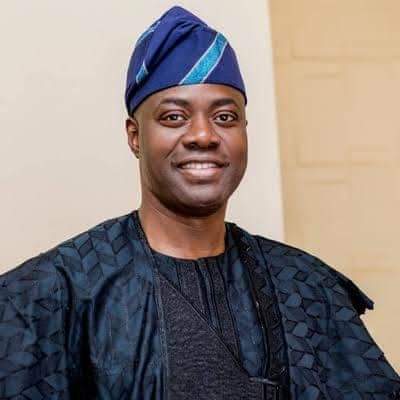 Politics
Makinde Approves Appointment of CoSs, SAs, Secretaries, others for 33 LGs
By
|
The Oyo State Governor, Seyi Makinde has approved appointments of Secretaries, Special Assistants, Chief of Staffs (CoSs), and Supervisory Councilors for all 33 Local Government Areas of Oyo state.
Lagoslately gathered that appointment letters of the new local government officials were released to the new appointees yesterday Thursday 11 via the Ministry of Local Government and Chieftaincy Matters. It was gathered that government activities at the grassroots level was moving at a slow pace due to the absence of local government cabinet members comprising of Secretaries to local governments, Special Assistants, CoS, and Supervisory Councillors.
The Oyo State PDP State Secretary, Alhaji Wasiu Adeleke, who made this known on Tuesday, in a message forwarded to Whatsapp group, congratulated all newly appointees and urged them to be a good ambassador of the party at their various local government areas.
"This is to inform us all that the Leader of our party and the Executive Governor of Oyo State, Engr. Seyi Makinde has graciously approved the list submitted by the leaders of various local government concerning the appointment of Secretaries, Supervisory Councilors and Special Assistants for all our 33 Local Government and 35 Local Council Development Areas."
"We implore all our Executive Chairmen and Chairpersons to inaugurate and swear in the list as approved by His Excellency, Governor Seyi Makinde with immediate effect."
"The Party will also make public the list of Secretaries, Supervisory Councilors and Special Assistants very soon ". He said
"Oyo State PDP appreciates His Excellency, Governor Seyi Makinde for always carrying along our party members in his developmental strides and ensuring that benefits gets to the grassroot party members."
"We congratulate those who are privileged to make the list and we admonish them to be selfless, sincere and humane in carrying out their duties."