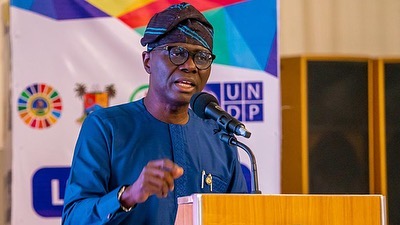 News
Ikeja Residents To Pay N20,000 'Merriment Levy' Before Hosting Events In Lagos
By
|

Lagos authorities have slammed a N20,000 levy on Lagosians planning to host any event in Ikeja Local Government.
The local government decision was contained in a memo signed by the chairman of Ikeja local government, Mojeed Balogun, which was sent to event organisers and event centres within the local government.
According to the memo, the council chairman authorizes that N20,000 levy should be paid into four different bank accounts listed in the memo before hosting any event within the local government.
The council chairman advised event planners and party hosts to make payment into the account before hosting parties in order to avoid embarrassment from local governments officials.
Peoples Gazette's checks shows that the accounts belong to Ikeja Local Government revenue office.
According to the Lagos State Local Government (Approved Collection) Law 2010, local government management have been authorised to charge levies within their environs but the law did not specifically state that local government management should charge events planners the N20,000 as stated in the memo.