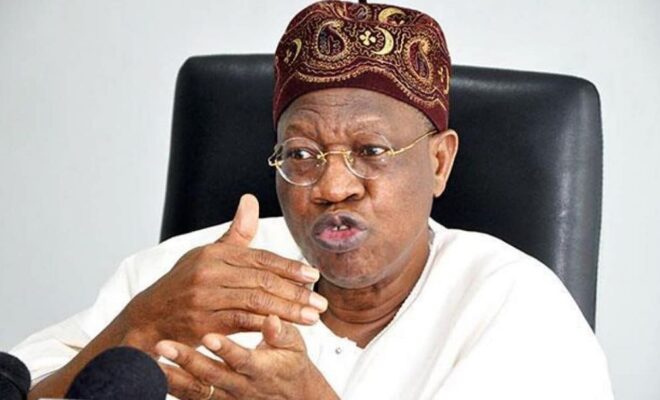 News
Bear with us, Suspend Nationwide strike – Nigerian govt
By
|


Nigerian government on Saturday appealed to labour union to suspend its planned nationwide strike over the increase in petrol price and electricity tariff.
Minister of Information and Culture, Lai Mohammed on Saturday said the timing of the increase in the petroleum and power sectors was a necessary coincidence and not a plan by the government to increase the current economic realities of Nigerians.
Lai Mohammed, addressing online publishers in Lagos. asked Nigerians to bear with the government at such a time, adding that more prosperous years are ahead.
He mentioned that the deregulation of the petroleum sector will save the country trillions of Naira, which will then be used to provide modern infrastructures for the benefit of Nigerians.
"Also, the service-based electricity tariff adjustment and the ongoing work by German company Siemens to boost power supply in Nigeria will help end the perennial power problem in the country. I remind you that under the three-phase Siemens deal, Nigerians will enjoy 7,000 megawatts of reliable power supply by the end of 2021 (phase 1), 11,000 megawatts by the end of 2023 (phase 2) and 25,000 megawatts in the third phase."