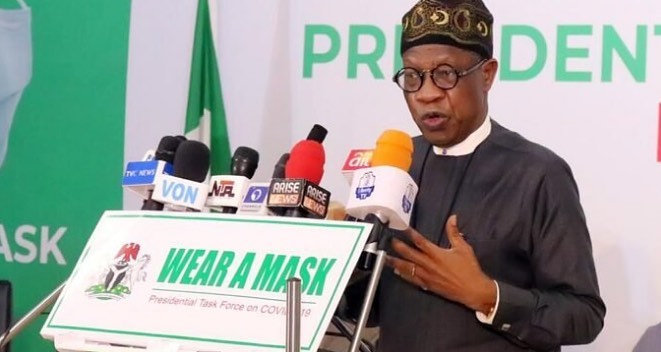 News
'Your Report On Lekki Capable Of Setting Nigeria On Fire' — Lai writes CNN
By
|
The federal government has written to CNN, demanding " an immediate and exhaustive investigation" into its report on the Lekki tollgate incident.
In a letter dated November 23 and addressed to Jonathan Hawkins, VP, communications, CNN, Lai Mohammed, minister of information, said the report "did not just fall short of journalistic standards but reinforces the disinformation that is going around on the issue".
He said CNN failed to show a balanced reportage but rather relied "heavily on manipulated social media videos" adding that the inciting report is capable of setting the country on fire.
"…The truth is that CNN did not even attempt to reach the federal government. Nima Elbagir, who presented the report and most probably led the investigation, is conversant with the Minister of Information and Culture, yet did not say that she even tried to reach the Minister.
"Another serious breach by CNN, in its 'investigation', is that the network relied heavily on unverified footages it harvested from social media. CNN was not present at the Lekki Toll Gate on the night of the incident. Neither its reporter nor cameraman was there, but it relied on eyewitnesses.
"CNN has said it stands by its story, and that 'our reporting was carefully and meticulously researched', this is baffling, considering that the story lacks fairness and balance, as we have pointed out, and that the organization relied heavily on manipulated social media videos.
This resort to an escapist cliche seems more like a face-saving measure by an otherwise respectable news network caught in the blinding glare of 'fake news and disinformation' headlamps.
As a form of remediation, Nigeria's Federal Government demands an immediate and exhaustive investigation from CNN into its 'investigative' report on the Lekki Toll Gate incident to determine, among others, its authenticity… While it is up to CNN to accede or not, please note that the Federal Government reserves the right to take any action within its laws to prevent CNN from aggravating the EndSARS crisis with unprofessional, irresponsible, one-sided, inciting…