Street Slangs you Must Know When you're in Lagos
Lagos is the heartbeat of Nigeria-economically, socially and otherwise. From the comical to the puzzling and the most shocking, it all happens in this city of over 15 million people. It is a fascinating place to be.

Due to the complexities that make Lagos unique, people have evolved different ways to communicate, interact and pass along messages which can only be understood by people who are familiar with these slangs.
As a first time visitor in Lagos, you need to keep these slangs at your finger-tips as they may come handy at any time. Jovago.com, Africa's No 1 hotel booking portal shares 5 street parlance you must know if you are resident in the centre of excellence.
Johnny Just Come
Also known as JJC, it is an argot used to describe someone who is naive because they are visiting an unfamiliar terrain for the first time. If people find this to be your status, they may want to take advantage of you. So, do not act like a JJC especially when you are inside a public bus or transacting business.
Akube
Amongst traders of Igbo extraction, Akube refers to goods or products that have little quality or have been previously used. Interestingly, many people have come to associate themselves with Akube products as its affordability attracts higher purchase.
Shine Your Eyes
Shine your eyes simply admonish you to be very vigilant. This is because Lagos is a crowded city and nearly everyone is in a hurry. You should be vigilant and conscious. By the you do not need to worry too much because Lagos is safe but ensure that you shine your eyes always.
On You Own
Oyo is a state in South-west Nigeria. However, when ear catches that word, they are not referring to Oyo Staterather it simply means you are On Your Own. For example, if you want to borrow money from a friend, he uses the acronym Oyo, it means it is not possible. It is often used to express negation.
Owambe
Even though Owambe is a Yoruba slang, it is now a universal expression for partying. So, when next you hear Owambe, get your traditional wear ready, you are going for a christening, birthday or wedding and ensure that you enjoy yourself.
Ogunfowoke Adeniyi is a Travel/Technology Writer at Jovgo
"She Took Care Of My Son When I Left To UK To Give Birth To My Twins" — Kindhearted Nigerian Woman Rewards Her Housemaid With Canada Sponsorship
A Nigerian lady identified as Lioness Eze wrote: "Miracle is her name
She was a maid to me.
She's here in Canada to do her first degree in IT innovation ( I'm her full sponsor). She's 20
She took care of my son when I left to UK to put to bed to my twins. My son never for one day felt I wasn't around him.
Each time my son asks of where the dad is, she's always there for him to make sure no vacuum at all
When we relocated to Canada, I started pursuing her greener pastures.
I applied for her degree program into same university as mine in Ontario. She got the admission, I started applying for her visa, she was denied first time. But she was granted visa the second time and was given 3 years visa to study in Canada.
She has arrived😁😁 pictures bellow
She even traveled with us to UK for summer 😁
Isn't her name speaking for her?(Miracle)
NB : she calls me mommy, ( her biological mother is late) she's my older daughter now, anywhere U see her, tap her back and tell her she's really a miracle to her generation
GRACE GOD has given me which is unique from others is, you can't be around me and remain same. If you are around me and your life never changes, it means you need to change ur attitude."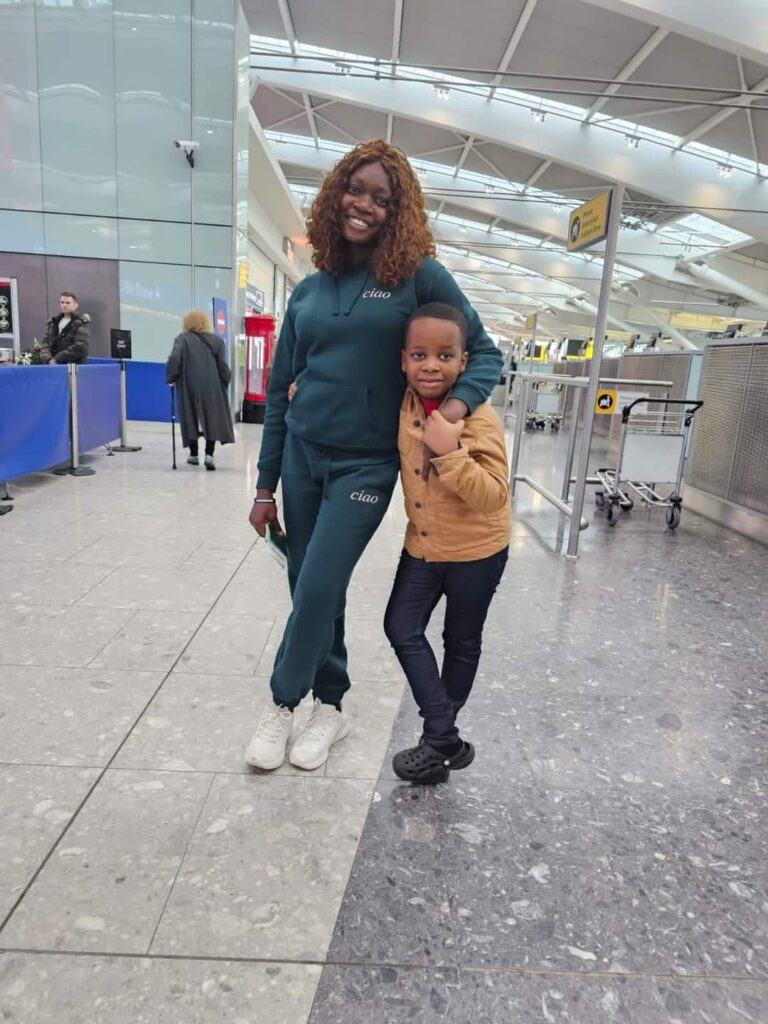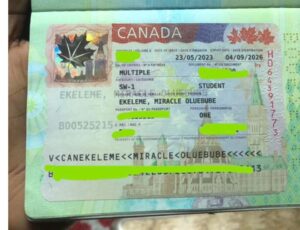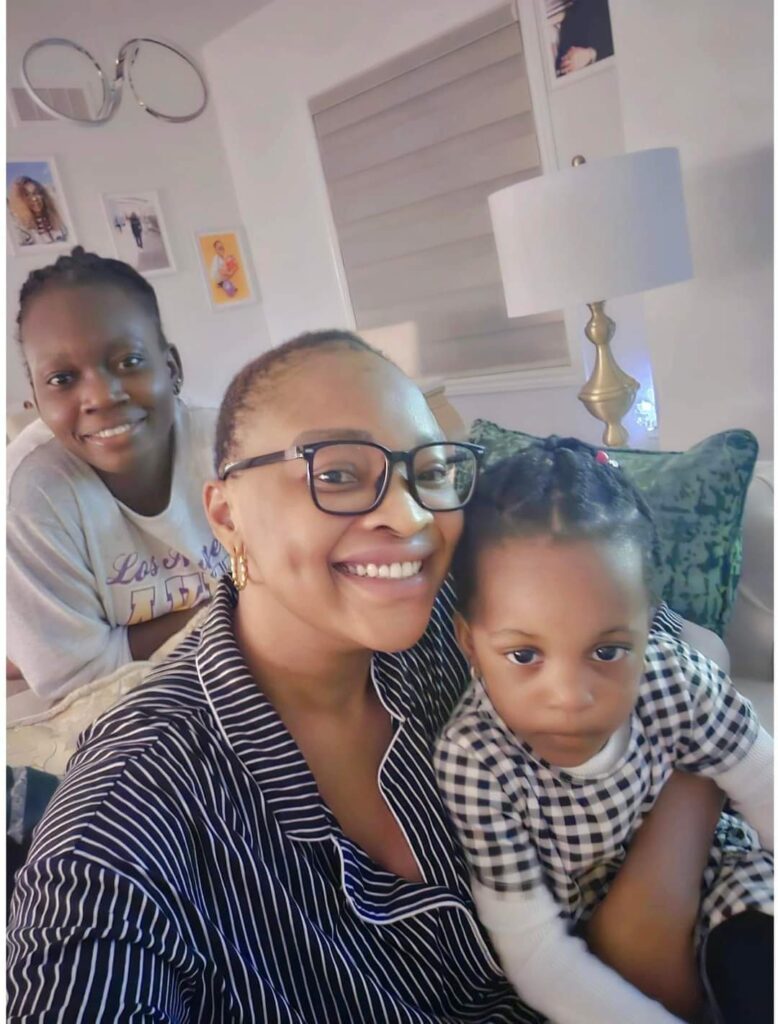 I'm still single and searching – 70-year-old virgin Cries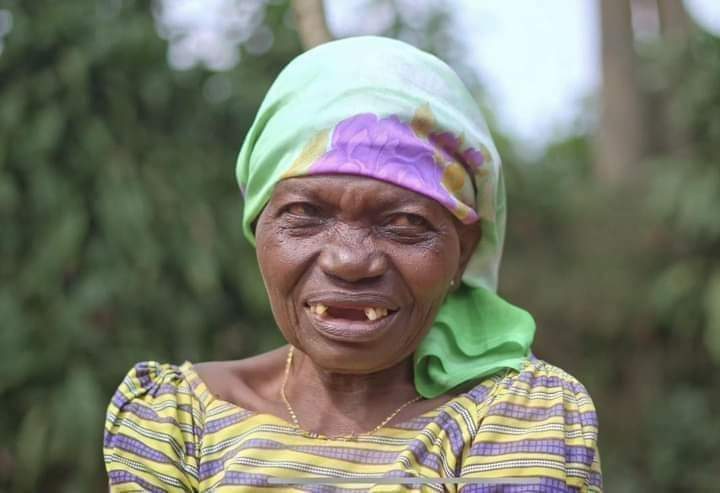 An elderly woman has lamented being single and still searching because she rejected many men in the name of sacrificing her life to give her siblings a good education before getting married.
"The reason I am still single is that I haven't found the right man for me. But when I was still a young girl, several men were chasing after me. I dated several, but I refused to get married before my siblings graduated because I was the one who was taking care of them. Men would approach me for marriage and I would tell them no because I wanted to educate my siblings first, then marry later," she said.
"If I get a husband, I would get married. I'm ready to be a wife and move in together with my husband," Alphonsine said.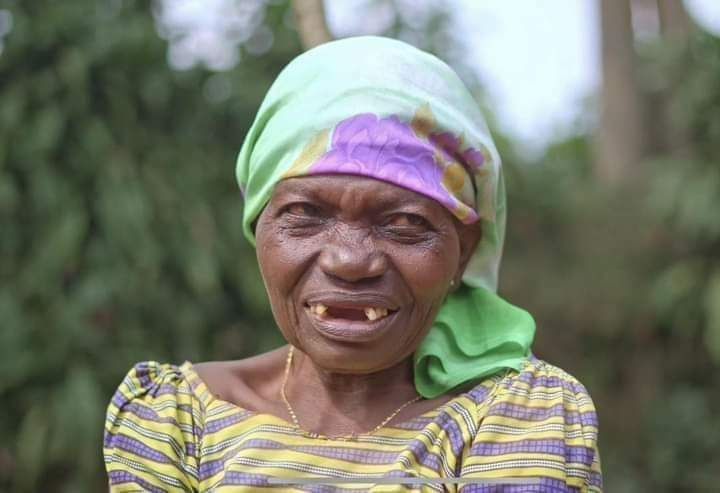 Time To Sanction Wike Has Come, He Has Touched The Tiger's Tail- Atiku's Camp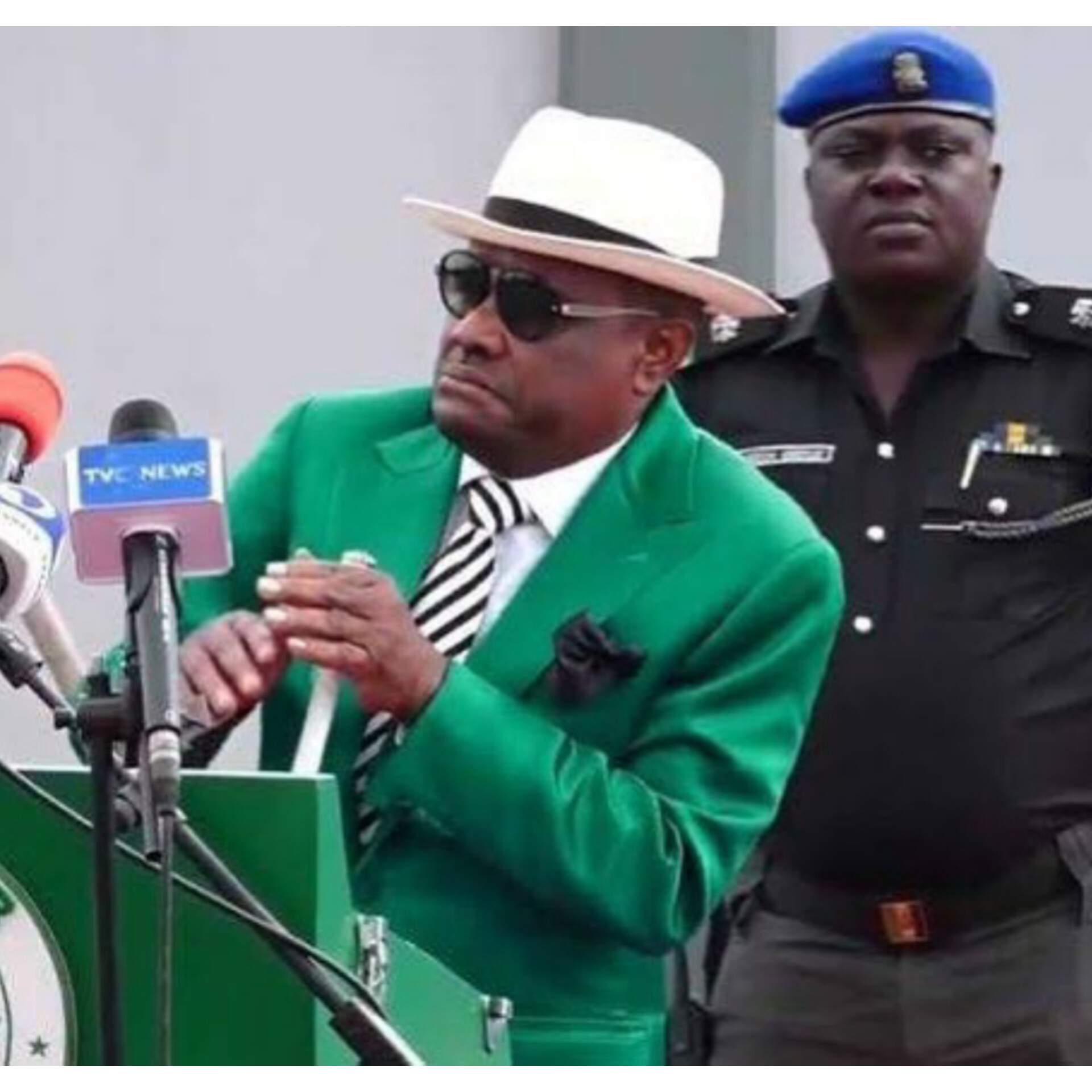 For daring to call for the expulsion of the presidential candidate of the PDP, Atiku Abubakar, the camp and political associates of the former vice president has moved against Nyesom Wike, asking the NWC to discipline him.
They described Wike as a serial betrayal who formed the group of five governors that committed series of anti party activities against the PDP during the February 25 presidential election.
Director of Research and Documentation of the PDP Presidential Campaign, Dr. Pedro Obasike said,
"Wike coming out to ask for the expulsion of the number one leader of the party and the presidential flag bearer of the party and the recipient of the mandate of the Nigerian people as declared in INEC's submission that we won 21 states and asking Atiku to be expelled from the party, Wike has crossed the red line and now, he should be ready. He has all the money to fight us back because we are coming at him like a thousand bricks.
"He has unleashed the dogs of war and we will not sit back and watch him ride rough over the party and majority of Nigerians like he did for 8 years over the humility of the Rivers people. That can no longer suffice".
He also challenged Wike to publish his bank account when he assumed office as a governor and after his eight years tenure as the governor of Rivers state.
According to Obaseke, "Wike is a member of the APC, a sitting Minister of an APC government. Wike openly campaigned against the PDP. You see, by their fruits, we shall know them. By all intents and purposes, Wike is not a member of the PDP' .
"If you remember clearly, just a few months to the election, Barrister Nyesom Wike, then the governor of Rivers State ran to the court to get an injunction to preclude and stop the PDP from expelling him from the party. If he was so untouchable and bigger than the entire party machinery, why did he do that? Whether we like it or not, Wike is Satan lieutenant.