"Senator Abbo Abducted My Daughter Since 2016" – Father
The father of Emily Eric, the acclaimed wife of Sen Elisha Abbo, a senator caught on camera assaulting a woman in a intimacy gadget shop, Pastor Alfred Dari, has disclosed that the senator allegedly abducted his daughter from home since January 2016 and has not paid her dowry. Emily Eric, the acclaimed wife to Sen Abbo, became popular on social media since a video clip of her embattled husband who was beating a nursing mother in a sex toyshop in Abuja emerged online.
Surprisingly, despite the strong video evidence, Emily claimed that Abbo is innocent of what he was being accused of. Speaking exclusively to LEADERSHIP Friday, yesterday, in Abuja, Pastor Dari said that he has never seen Sen Abbo one-on-one till date.
The clergyman said: ''My wife has called him on several occasions to explain why he took away our daughter but he always answered us harshly before ending the call. ''Several times he either shunned us or threatened to deal with my wife or any other family member who attempts to trail him to Abuja to bring our daughter back home.'' .
.
He said that Sen Abbo has never met with them, as the parents of his acclaimed wife, to declare his intention or pay her bride price as tradition demands. ''If the senator has paid a dime for her dowry, he should show evidence to the world,'' he said. Speaking further, Dari said he believed that his daughter had been hypnotised by the senator.
He said he was surprised to hear the news that Emily gave birth to a baby with Sen Abbo in the year 2018.
In April 2016, when my daughter Emily, traveled to visit her sister in Abuja, she returned and told me that somebody promised both her and her sister a job in a dairy farm in Abuja. I reluctantly allowed her to go after a lot of considerations. '
'When she came back home six months later, I refused to let her return to Abuja but she insisted and left. She spent few days at home then. But last year, 2018, we only got to hear that Emily, our daughter, had given birth to a baby for Abbo. ''We were all surprised because he never came to us nor did he recognise us as her parents. He never paid her dowry.
Shettima Justifies N15 billion Budgeted For His Official Residence, Says Peter Obi Suffering From Post-election Trauma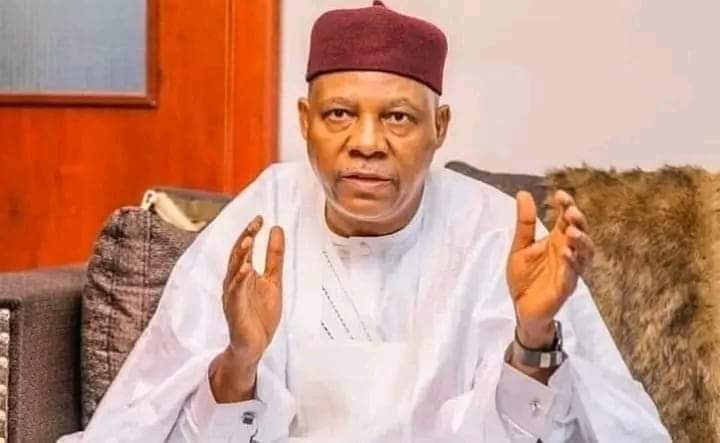 Vice President Kashim Shettima has responded to recent criticisms from Peter Obi, the Labour Party presidential candidate in the 2023 elections.
Stanley Nkwocha, the spokesman for Vice President Shettima, addressed Obi's remarks, defending the administration's decision to spend N15 billion to renovate his boss's residences in Lagos and Abuja.
Obi had questioned why the government planned to spend a lot on renovating the edifices while budgeting a paltry N5 billion for student loans in the country.
In his statement released on behalf of Vice President Shettima, Nkwocha responded to Obi's comments, denouncing what he termed as a series of misguided attacks and falsehoods directed at the administration led by President Bola Ahmed Tinubu.
Nkwocha challenged the criticisms levelled by Obi, citing the allocation of funds for the renovation of the Vice President's official residence by the Federal Capital Territory Administration (FCTA).
He clarified that the project was initiated and funded during the administration of former President Goodluck Jonathan and was later renewed by the current FCT Minister, Nyesom Wike, due to its long-standing abandonment.
The spokesman defended the decision to resume the project, emphasizing the administration's commitment to completing long-abandoned public projects across the nation, a stance he suggested was in contrast to Obi's past directives as governor of Anambra State.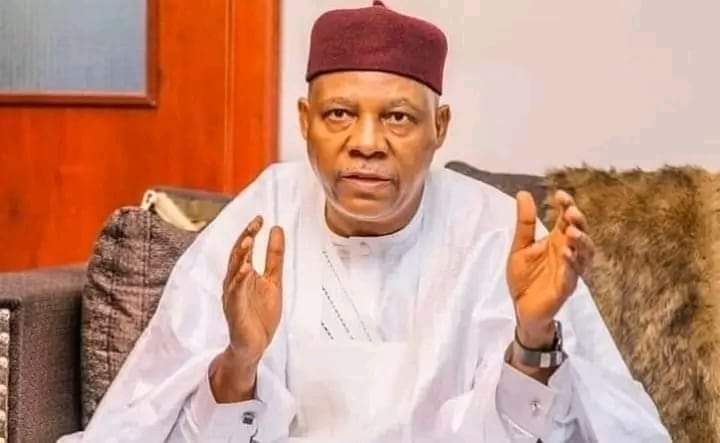 COP28 Delegation: "Tinubu Has Turned Climate Change Conference to Owambe" – Atiku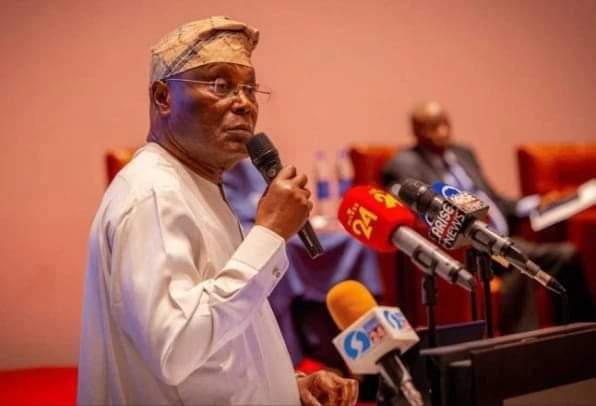 Former Vice President Atiku Abubakar has strongly criticized the reported over-bloated delegation led by Bola Ahmed Tinubu to the COP28 Climate Summit in Dubai.
In a statement released by his media adviser, Paul Ibe, Atiku criticized the size and nature of the delegation, suggesting that Tinubu lacked an understanding of the severity of Nigeria's economic challenges.
Atiku questioned the rationale behind converting a climate change conference into what he described as a "jamboree, all-comers, and 'owambe' party" with over 1,400 delegates.
He characterized the situation as ridiculous and indicative of a governance approach lacking awareness and responsibility.
The statement highlighted the pressing economic hardships faced by Nigeria, emphasizing the need for leaders to align their actions with the available resources.
Atiku criticized the use of borrowed funds for what he termed a "street party" held outside the country, calling attention to the disparity between the purpose of COP28—focusing on improving lives, clean air, healthy food, and a secure future—and the alleged extravagant delegation.
"The economic dire straits that Nigeria is facing demand that its leaders cut their coats according to the cloth available," the statement read, emphasizing the necessity for a more prudent and responsible approach to governance and resource utilization.
Atiku's remarks add to the growing chorus of criticism regarding the alleged misuse of resources and the size of the Nigerian delegation at COP28.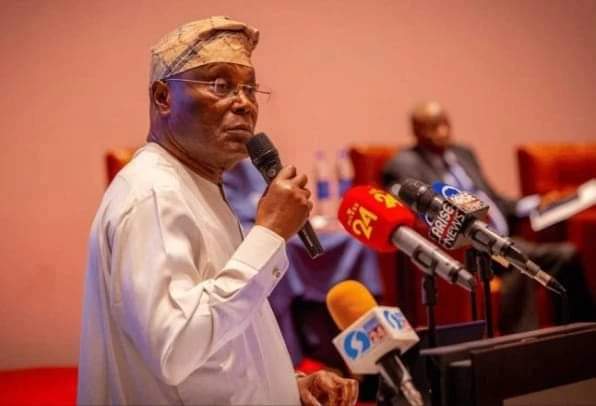 "Lagos Is Bigger Than Ghana" – Ghanaian Singer, Efya, Settles Music Industry Comparison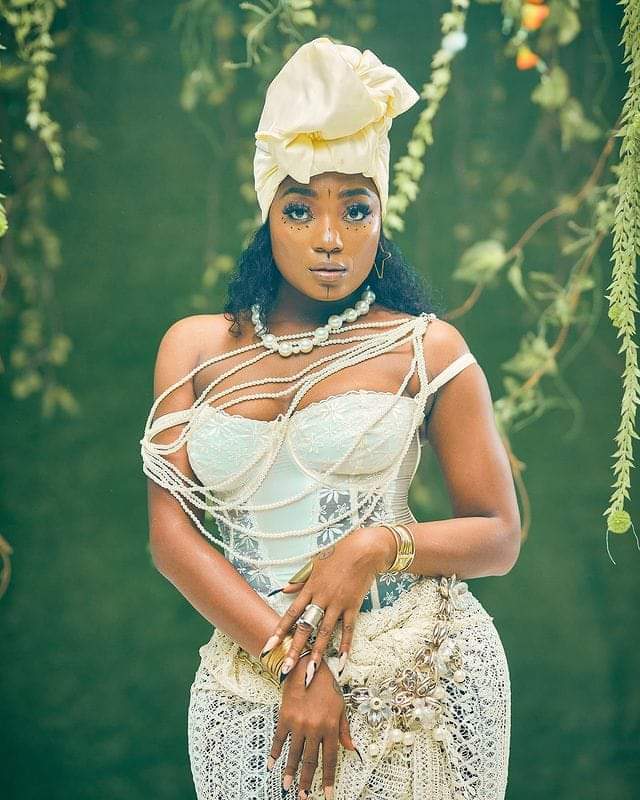 She said: "Nigerian and Ghanaian music markets are not the same. Nigerians are way more than we are in terms of numbers. Numbers really matter now. The number of people that will stream Nigerian music in Nigeria is different from the number of people that will stream Ghanaian music in Ghana. The numbers are not the same.
"In the capacity of numbers, Lagos is bigger than Ghana. It is like the music hub itself. Nigerians are way bigger than we are. So, usually when I see people comparing, I'm like, 'Do you guys know?'
"There shouldn't be any comparisons. What I believe that we should is that we should be more collaborative. Find our vibes and put them together to advance what Afrobeats is going to be in the future; for us to be the gatekeepers of our own sound. And I think that's the power move."