R-E-V-E-A-L-E-D! See Photos Of New Ife Queen Wuraola With Her Lebanese Husband Whom She Is Allegedly Still Married To Legally
About a week ago, before the Ooni of Ife married his new bride Wuraola Zynab Otiti, one unknown Zainab wrote an open letter alleging that she was still married to her ex husband amongst other things , but many assumed it was just the rantings of a jealous frenemy.
If you missed that letter please read below:
Open Letter To Ooni Of Ife's Oba Ogunwusi's New Queen, Itohan Sonia Wuraola Otiti & Adopted Sister Jennifer Obayuwana: It's amazing how Jennifer is suddenly flaunting Sonia as her sister. Why haven't you ever shown her as your sister all these years? You waited till the accounted Olori title came. Jen you and your father are just users willing to identify with anyone you can extort money from to buy your outrageous watches. Sonia is your sister, where were you guys when she was roaming all over Abuja. When she hits a big maga you identify with her to get him to buy your watches and luxury. Sonia remember that if anything happens to this your marriage to ooni that is the end of you. Gone are the days were you can come out and find another person. You are also too possessive and destructive to share your man with another woman. Infact nothing drives you nuts than your man having other women. You are destructively possessive. Will you now be breaking things in Ife palace when you see him with women? Will you now be driving any woman that comes near him in your usual way? 
You married Elie khouri legally at Amac. Until December you were still married. Is ooni marrying another mans wife? Abi ifa and ife Chiefs no dey check the hands of who dey enter their palace again? You lie so much and claim so much. You remember your days with your friend Fati after Saminu dumped you disgracefully and Hajiya at coomassie crescent who was also your love-vendor? Try and pay all the people you owe cos you are a no1 debtor. You married Elie to spite Abacha family. Now you are marrying Oba to spite Elie. His whole family went against him marrying you. You gave his mother so much hell. Talking down at her and disrespecting her your normal way of behavior. You sucked Elie dry all his little expatriate change you took it sent him into debt and you ran away. You were still sleeping around while married to Elie to fund your lifestyle. You think God is sleeping? 
Your story will come to light as it has always done. Correct your ways. Your quest for money, fame and power: this is your last bus top. You don enter one chance bus wey you no go fit comot. And if I know Sonia as I know her this can also be a fluke. Ooni must have gone on an outing with her presenting her as his wife before social media catches it. Sonia that we know could be strategizing. 
Until ooni marry you as wife it could still be one of your numerous frauds. Please come and pay all your gbese(debt) before we your debtors March to Ife palace. I also hope you have treated your very smelly armpit body odour. Are you still going to hold this marriage ceremony in John obayuwanas house as your fathers house? Because Na him house you dey always use shine. Since you are so ashamed of your fathers Benins flat(block of flat apartment) I am surprised you never used sense to build him a befitting house to cover up. 
You owed at Maitama shopping complex moved to Garki still owed. You can't pay rent. Are you now back to Christianity? Cos you were born Christian changed to Islam bearing Zainab for Hausa men. Now you are marrying a Christian abi ifa'ist are you now chrisfa or Christian or Muslim? From Itohan at Benin to Sonia to Zainab to Wuraola Iya clap for yourself. You are the queen of rebranding. [Zainab Lawani writes from Abuja]
But now, it appears there may be some truth in Zainab's open letter.
Now photos of her with her husband Elie has emerged online.
The Abuja sources close to the situation who pleaded anonymity told Moji Delano Blog that Elie is her husband whom she has kids with.
They allege that Wura milked Elie-an expatriate with Sageto, an Abuja based company- dry financially, so much so that he is still trying to recover from the loss. Elie allegedly kept giving her company money, and she made sure to corner major contracts from Sageto for her brothers and relatives.
As per her marriage to the Ooni, Moji was told she was one of his girlfriends and he knew her for a little over two weeks before he decided to marry her.
It is said that the names of the Ooni's girl friends were dropped and the oracle choose Wura even though he had known her for just a short period of time.
A Facebook user wrote:
"She Took Care Of My Son When I Left To UK To Give Birth To My Twins" — Kindhearted Nigerian Woman Rewards Her Housemaid With Canada Sponsorship
A Nigerian lady identified as Lioness Eze wrote: "Miracle is her name
She was a maid to me.
She's here in Canada to do her first degree in IT innovation ( I'm her full sponsor). She's 20
She took care of my son when I left to UK to put to bed to my twins. My son never for one day felt I wasn't around him.
Each time my son asks of where the dad is, she's always there for him to make sure no vacuum at all
When we relocated to Canada, I started pursuing her greener pastures.
I applied for her degree program into same university as mine in Ontario. She got the admission, I started applying for her visa, she was denied first time. But she was granted visa the second time and was given 3 years visa to study in Canada.
She has arrived😁😁 pictures bellow
She even traveled with us to UK for summer 😁
Isn't her name speaking for her?(Miracle)
NB : she calls me mommy, ( her biological mother is late) she's my older daughter now, anywhere U see her, tap her back and tell her she's really a miracle to her generation
GRACE GOD has given me which is unique from others is, you can't be around me and remain same. If you are around me and your life never changes, it means you need to change ur attitude."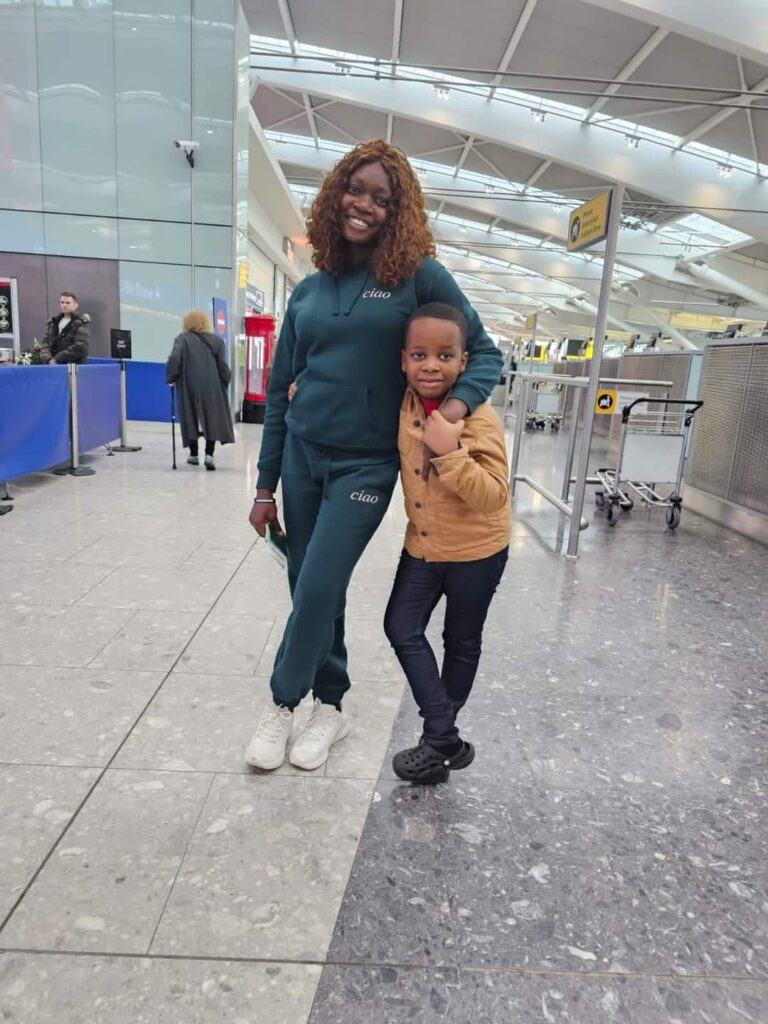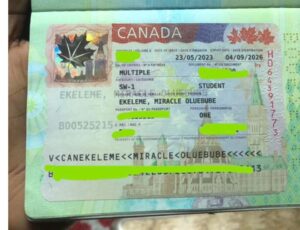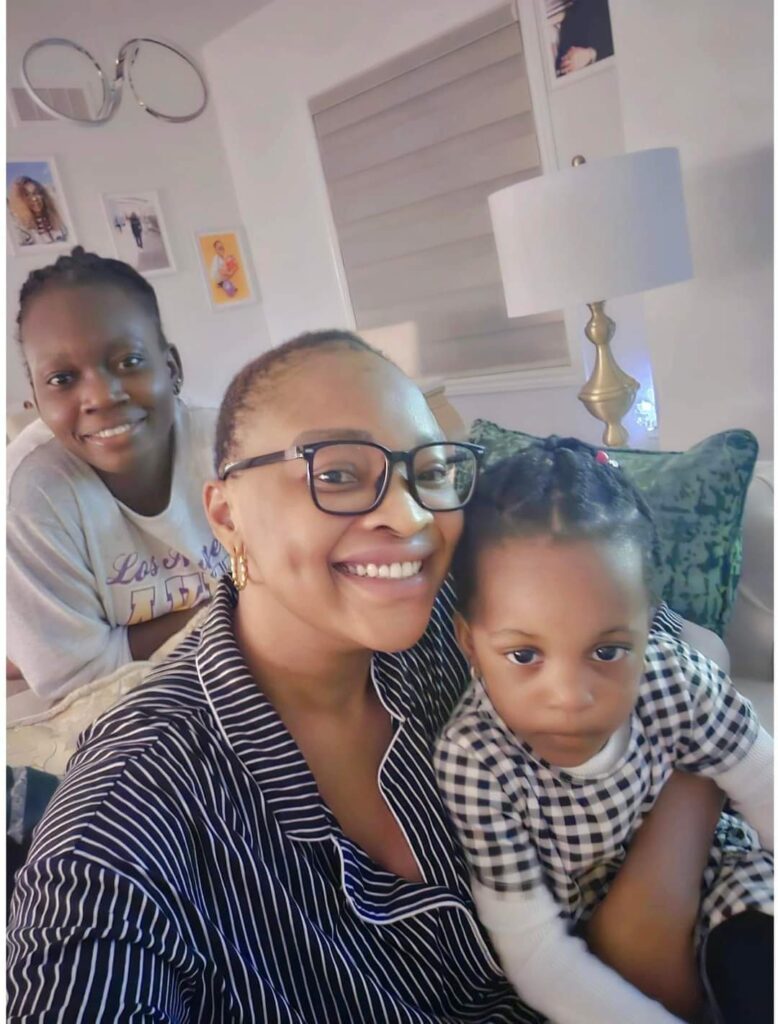 I'm still single and searching – 70-year-old virgin Cries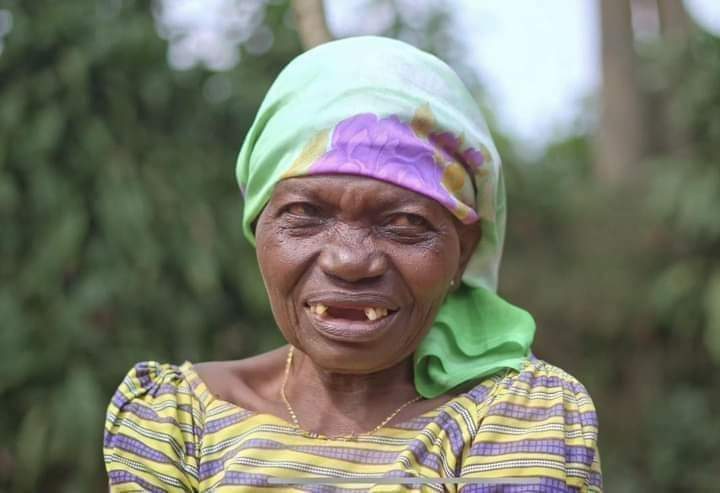 An elderly woman has lamented being single and still searching because she rejected many men in the name of sacrificing her life to give her siblings a good education before getting married.
"The reason I am still single is that I haven't found the right man for me. But when I was still a young girl, several men were chasing after me. I dated several, but I refused to get married before my siblings graduated because I was the one who was taking care of them. Men would approach me for marriage and I would tell them no because I wanted to educate my siblings first, then marry later," she said.
"If I get a husband, I would get married. I'm ready to be a wife and move in together with my husband," Alphonsine said.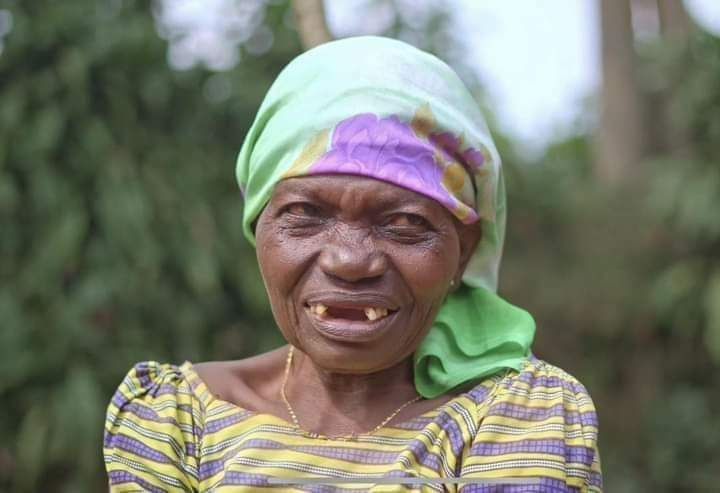 Time To Sanction Wike Has Come, He Has Touched The Tiger's Tail- Atiku's Camp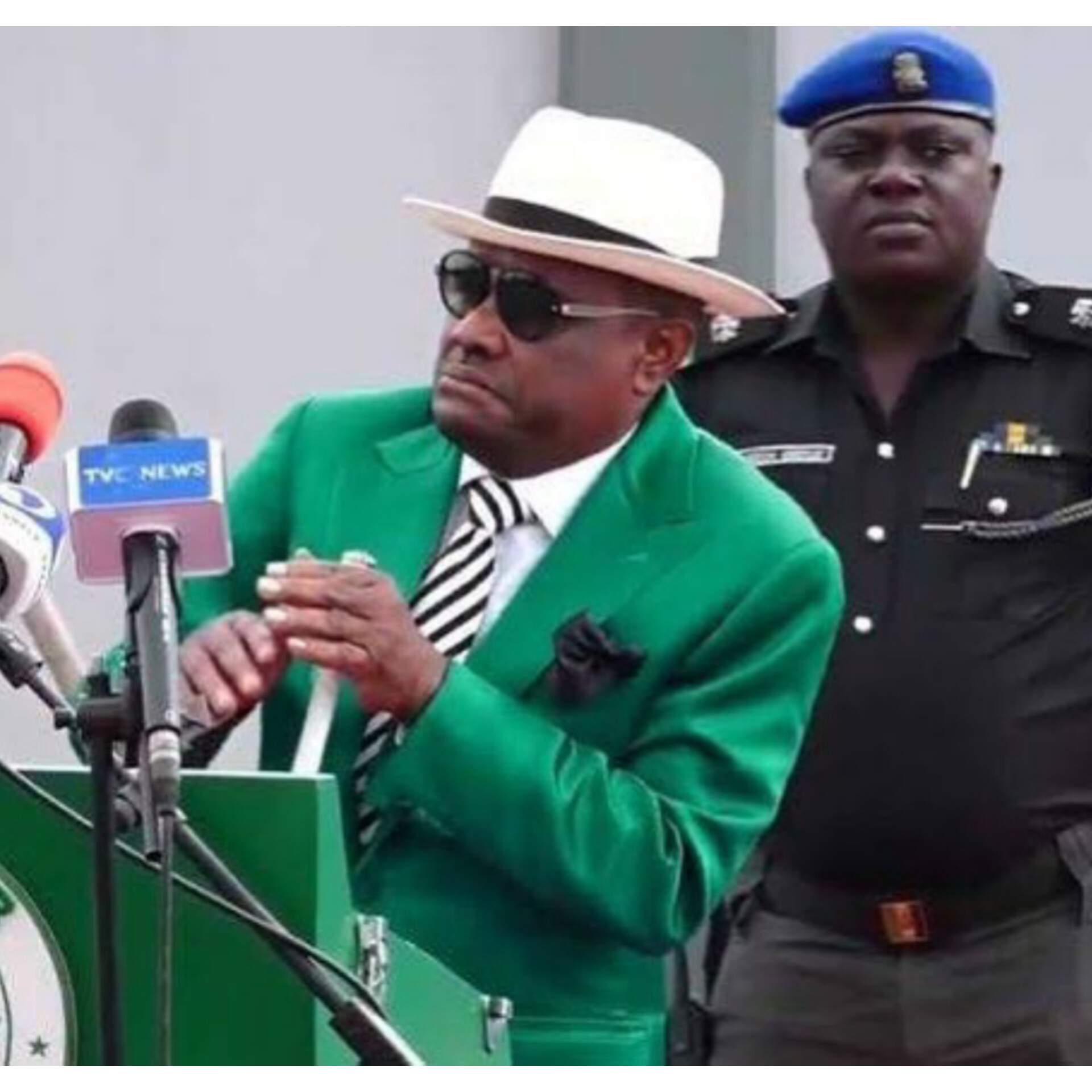 For daring to call for the expulsion of the presidential candidate of the PDP, Atiku Abubakar, the camp and political associates of the former vice president has moved against Nyesom Wike, asking the NWC to discipline him.
They described Wike as a serial betrayal who formed the group of five governors that committed series of anti party activities against the PDP during the February 25 presidential election.
Director of Research and Documentation of the PDP Presidential Campaign, Dr. Pedro Obasike said,
"Wike coming out to ask for the expulsion of the number one leader of the party and the presidential flag bearer of the party and the recipient of the mandate of the Nigerian people as declared in INEC's submission that we won 21 states and asking Atiku to be expelled from the party, Wike has crossed the red line and now, he should be ready. He has all the money to fight us back because we are coming at him like a thousand bricks.
"He has unleashed the dogs of war and we will not sit back and watch him ride rough over the party and majority of Nigerians like he did for 8 years over the humility of the Rivers people. That can no longer suffice".
He also challenged Wike to publish his bank account when he assumed office as a governor and after his eight years tenure as the governor of Rivers state.
According to Obaseke, "Wike is a member of the APC, a sitting Minister of an APC government. Wike openly campaigned against the PDP. You see, by their fruits, we shall know them. By all intents and purposes, Wike is not a member of the PDP' .
"If you remember clearly, just a few months to the election, Barrister Nyesom Wike, then the governor of Rivers State ran to the court to get an injunction to preclude and stop the PDP from expelling him from the party. If he was so untouchable and bigger than the entire party machinery, why did he do that? Whether we like it or not, Wike is Satan lieutenant.