"People ask me if I have a d**k, Nigerian Lesbian Opens Up (photo)
Lawrencia Ameh, a Nigerian lesbian has spoken about some of the issues affecting the lives of Lesbian women in Nigeria, including her journey and experiences as lesbian living in Nigeria. Speaking in an exclusive interview with Kayode Gomez on his blog, she narrated how she was taken for deliverance in a church and almost took her own life.
Read excerpts of the interview after the cut

Can we meet you?
My name is Lawrencia Ameh but I like to be called lolo. I am an openly out lesbian. I am a human rights defender and a paralegal.
Tell us about your background – growing up
I grew up in a military home with a very religious mother and an army general as a father. I am the first of 4kids. I also had a very reserved childhood. I have lived in Abuja all my life, I was born in Abuja. I was involved in a lot of sports as a child especially basketball. I have 2 younger sisters and a younger brother.
So you mentioned being an openly out Lesbian. When and how did you discovered/identified yourself?
Well, as a child I always knew I was different, but I couldn't explain it. I came to terms with my Sexuality during my first  degree in Law at University of Abuja. It came with a lot of personal struggles, but in 2007 I was able to deal with it. I was outted to my family by my brother. My family always suspected I was gay because in secondary school I was suspended a lot for being a lesbian with no evidence of course…. Lol! It was because I had always been a tomboy,  so a lot of people just assume. It was a crazy experience but I got through it.
So do you have any affection/attraction for the opposite Sex?
No I don't. I did try to experiment but I ended up freaking out. Lol! It's not my thing.
So how did your family take your coming out and how has it been so far with your family and friends?
Hmmm! It was and still not a good experience.
Can you share some of your challenging experiences?
My relationship with my mum is nonexistent right now, It's been one hell of a ride, I was taken to church for deliverance. I had to move out of my house, I was beaten by my mum. I lost a lot of privileges from my Family. My dad is the love of my life, so his always going to be in myself, he loves me just the way I am. My mum went to my work place to threatening my Boss, She threaten my friends as well. I was locked in a church for almost 8 days; I was told I had an evil spirit inside me. I was also told I have been delivered of the spirit of lesbianism. I was a lot of drama, I got to a point I almost took my own life. Thank God a friend of mine found me.
You mentioned your Dad is the love of your life and going to be in yourself. Can you break it down?
He has always been very supportive of everything I do; He encourages me a lot to be someone great, He always say am his pride and joy "Blushes". He always says I shouldn't let anyone treat me differently because am a woman. He lives here in Abuja. Oh! He is the best father ever. His been a hands on dad, 100%, He is my support system.
How has it been living in an unfriendly environment, in the midst of family, friends and society that doesn't respect/accept your Sexual Orientation and Identity?
It's been crazy you know? You walk on the street and people call you Names, ask if you have a Dick, if you are into sports or music. You have people ask you why you prefer women to men. Some men will say if they have sex with you; you will forget about women. You have some calling you an abomination. Some friends don't want to hangout with you because they can't be seen with you. Family force you to get married or you will be disowned. It's been so much to deal with. I got to a point I almost took my own life.
But have you ever faced harassment or assault as a result of Anti – LGBT laws (Religious/Federal)?
No, not really, I haven't, I was harassed by a law enforcement agent once, but as soon as he found out who I was he let me go, you know how things work in Nigeria. In the aspect of religion I am not religious, so not really, I have only faced harassment from family and friends.
Does it mean that its individuals that are not influential that face harassment from law enforcement agency as regards Anti LGBT laws?
No oh… of course not, it happened just once; Only God knows what will happen the next time. But have I faced law enforcement harassment as regards to the anti gay law? Personally no. I have managed to stay out of harm's way. I know where to be and where not to be.
So what exactly has motivated you to speak out as a Lesbian?
Like I said before; as a child I knew I was different, I struggled with it a lot, I was humiliated a lot by my very close family members and friends, I went into depression and almost took my own life, I was called a demon, I was told by family members that I was the cause of all the problems in my Family.
When I was in SS2, I was locked in the church for 8days because they were trying to cleanse me of lesbianism. I was beaten by my mum, I was isolated. Depression is common in the lesbian community. A very good friend of mine took her own life because of the struggle of her Sexuality. "My motivation to speak out as a lesbian comes from the pain I felt as a human being", from losing my friend, from trying to make people understand I was born this way. My motivation comes from trying to tell other lesbians going through what I have gone through that they are not alone and they are not abnormal.
Does your being a Lesbian have anything to do with becoming a Human Rights Defender and a Paralegal?
No not really, I have always had passion for Law, I always wanted to be a lawyer but it surely did contribute to it.
"She Took Care Of My Son When I Left To UK To Give Birth To My Twins" — Kindhearted Nigerian Woman Rewards Her Housemaid With Canada Sponsorship
A Nigerian lady identified as Lioness Eze wrote: "Miracle is her name
She was a maid to me.
She's here in Canada to do her first degree in IT innovation ( I'm her full sponsor). She's 20
She took care of my son when I left to UK to put to bed to my twins. My son never for one day felt I wasn't around him.
Each time my son asks of where the dad is, she's always there for him to make sure no vacuum at all
When we relocated to Canada, I started pursuing her greener pastures.
I applied for her degree program into same university as mine in Ontario. She got the admission, I started applying for her visa, she was denied first time. But she was granted visa the second time and was given 3 years visa to study in Canada.
She has arrived😁😁 pictures bellow
She even traveled with us to UK for summer 😁
Isn't her name speaking for her?(Miracle)
NB : she calls me mommy, ( her biological mother is late) she's my older daughter now, anywhere U see her, tap her back and tell her she's really a miracle to her generation
GRACE GOD has given me which is unique from others is, you can't be around me and remain same. If you are around me and your life never changes, it means you need to change ur attitude."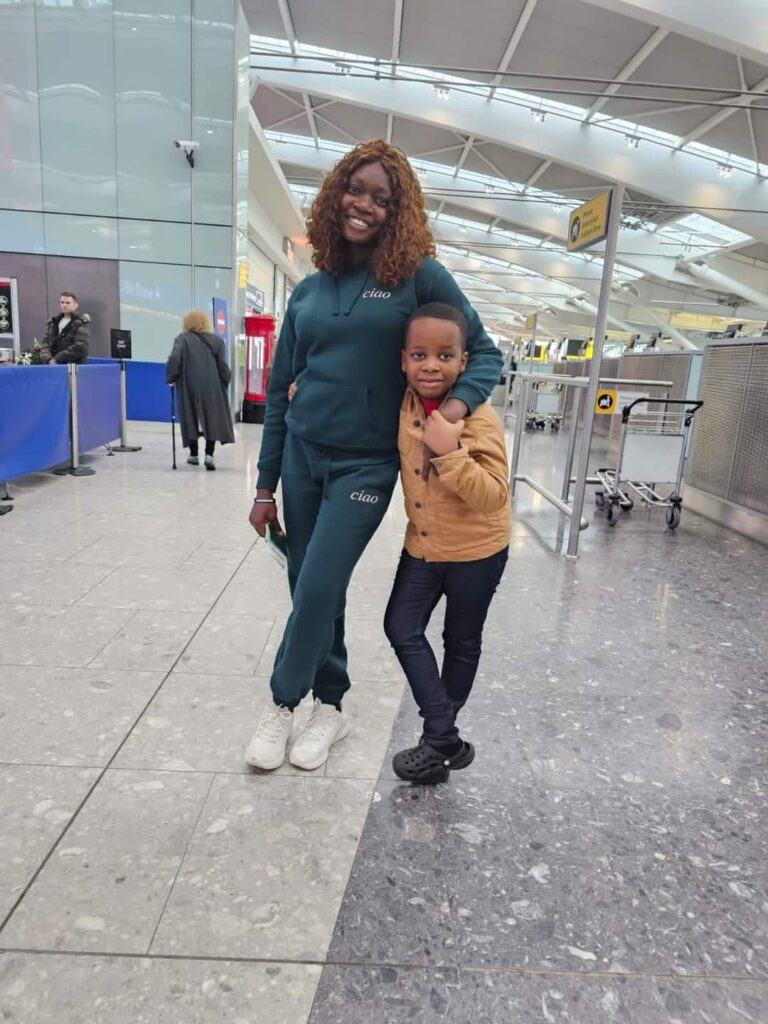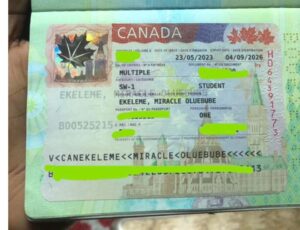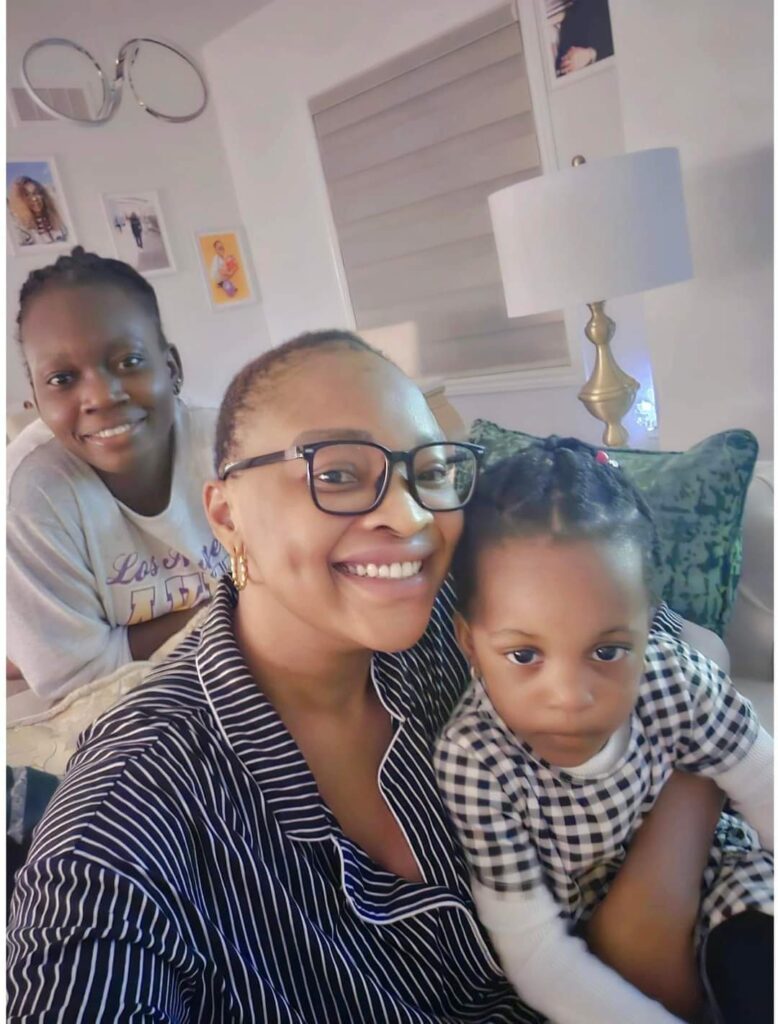 I'm still single and searching – 70-year-old virgin Cries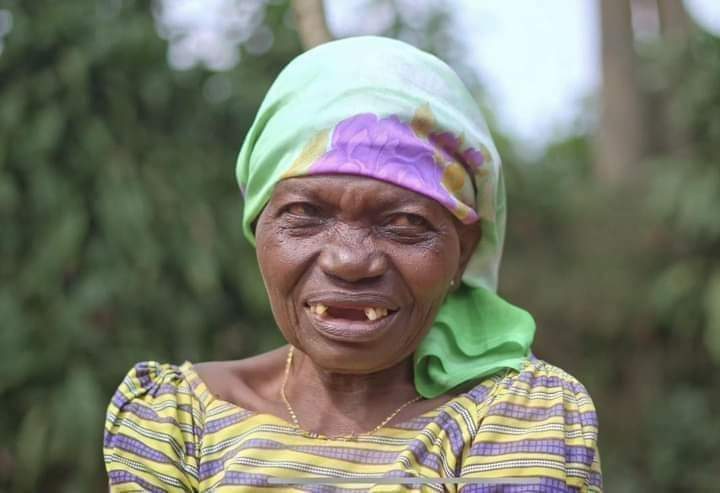 An elderly woman has lamented being single and still searching because she rejected many men in the name of sacrificing her life to give her siblings a good education before getting married.
"The reason I am still single is that I haven't found the right man for me. But when I was still a young girl, several men were chasing after me. I dated several, but I refused to get married before my siblings graduated because I was the one who was taking care of them. Men would approach me for marriage and I would tell them no because I wanted to educate my siblings first, then marry later," she said.
"If I get a husband, I would get married. I'm ready to be a wife and move in together with my husband," Alphonsine said.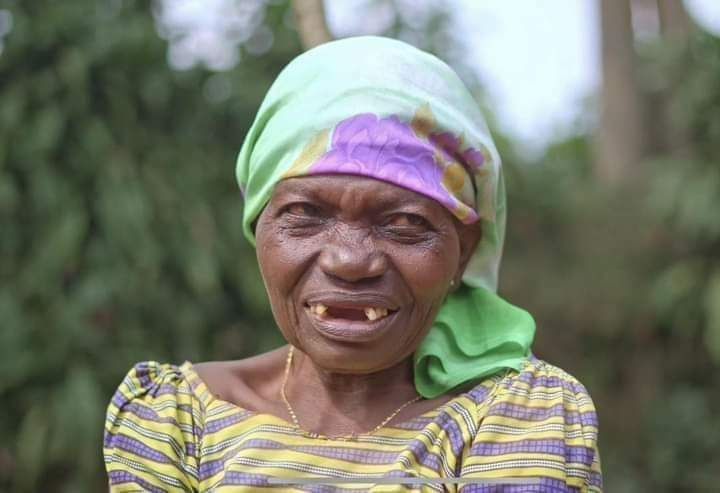 Time To Sanction Wike Has Come, He Has Touched The Tiger's Tail- Atiku's Camp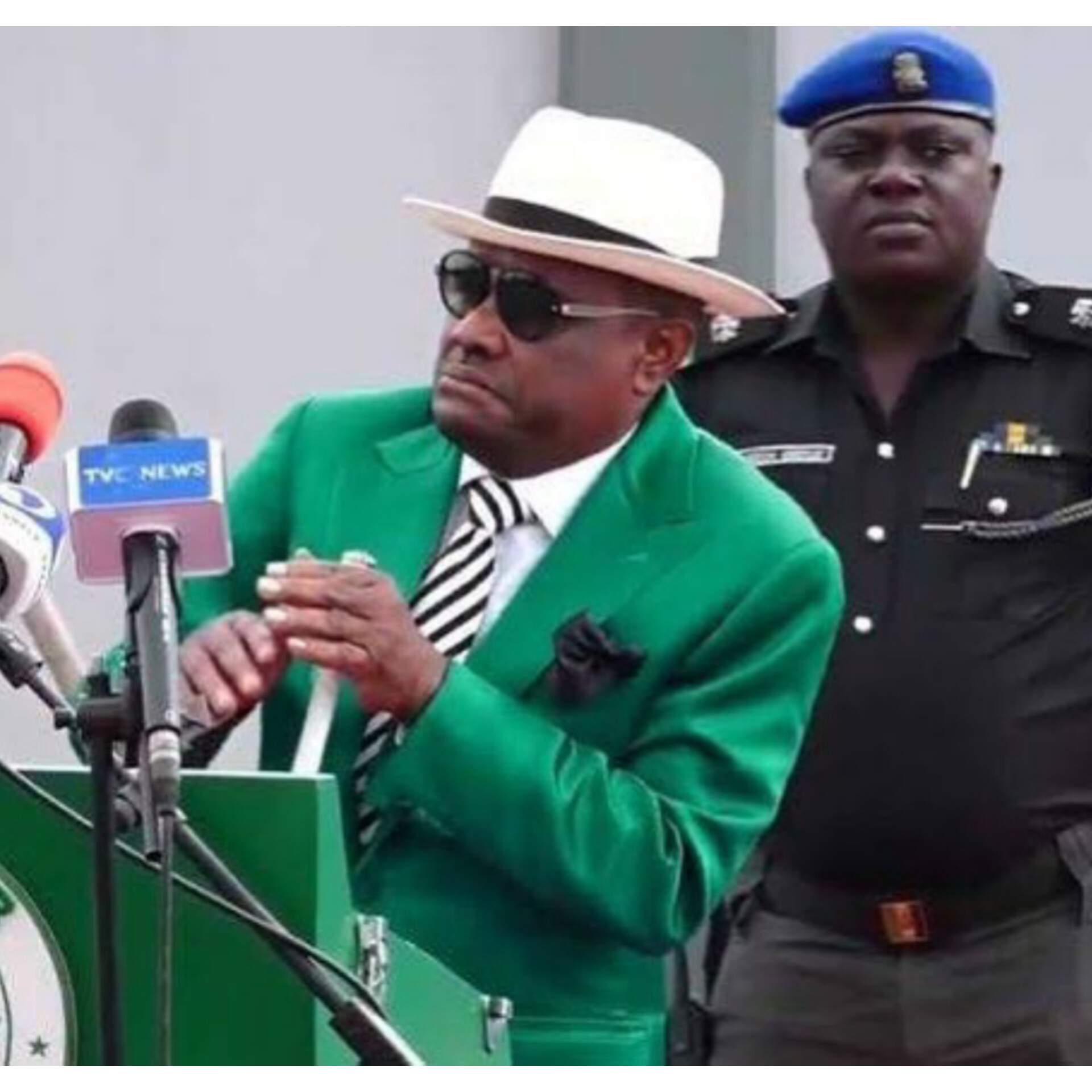 For daring to call for the expulsion of the presidential candidate of the PDP, Atiku Abubakar, the camp and political associates of the former vice president has moved against Nyesom Wike, asking the NWC to discipline him.
They described Wike as a serial betrayal who formed the group of five governors that committed series of anti party activities against the PDP during the February 25 presidential election.
Director of Research and Documentation of the PDP Presidential Campaign, Dr. Pedro Obasike said,
"Wike coming out to ask for the expulsion of the number one leader of the party and the presidential flag bearer of the party and the recipient of the mandate of the Nigerian people as declared in INEC's submission that we won 21 states and asking Atiku to be expelled from the party, Wike has crossed the red line and now, he should be ready. He has all the money to fight us back because we are coming at him like a thousand bricks.
"He has unleashed the dogs of war and we will not sit back and watch him ride rough over the party and majority of Nigerians like he did for 8 years over the humility of the Rivers people. That can no longer suffice".
He also challenged Wike to publish his bank account when he assumed office as a governor and after his eight years tenure as the governor of Rivers state.
According to Obaseke, "Wike is a member of the APC, a sitting Minister of an APC government. Wike openly campaigned against the PDP. You see, by their fruits, we shall know them. By all intents and purposes, Wike is not a member of the PDP' .
"If you remember clearly, just a few months to the election, Barrister Nyesom Wike, then the governor of Rivers State ran to the court to get an injunction to preclude and stop the PDP from expelling him from the party. If he was so untouchable and bigger than the entire party machinery, why did he do that? Whether we like it or not, Wike is Satan lieutenant.