Ortom's Impeachment: Saraki and Dogara Issue Joint Statement
Senate President, Dr. Bukola Saraki and Speaker, House of Representatives, Rt. Hon. Yakubu Dogara, have described as "a desecration of the legislative sanctity", the on-going situation in Benue State in which eight out of the 30 members of the State House of Assembly have commenced impeachment process against the Governor and with the support of the police, the 22 other members who constitute more than two-third majority are kept away from the Assembly Complex.
In a statement jointly signed by their aides in charge of media, Saraki and Dogara also called on President Muhammadu Buhari to call the police to order and stop them being used to achieving political purposes.
"We have monitored closely the development in Benue State in which the impeached Speaker, Terkimbir Ikyange, led seven other members to serve impeachment notice on the state Governor, Samuel Ortom, while the 22 other members who constitute more than two-third majority have been prevented from having access to the chamber. We believe this is illegality and does not conform to parliamentary procedure on impeachment.
"We also note with surprise the role of the Police in this undemocratic event in which the minority is seeking to impeach a Governor against the position of the majority. We believe it is the sacred institution of the legislature that is being desecrated and rubbished in all these negative developments.
"The situation in Benue State House of Assembly has grave implication for the nation's democracy and it represents a throw-back to the period of dictatorship in our country. It also represents how the Nigeria Police are being misused to achieve political end. In a statement recently, the Presidency derisively referred to an era in the past where a minority number of legislators was used to impeach Governors who were unfriendly with the Federal Government. What we are seeing in Benue now is a return to that inglorious era.
"We believe this unlawful and unconstitutional move to impeach Governor Samuel Ortom by a minority should be condemned by all lovers of democracy, at home and abroad. We call on President Muhammadu Buhari to call the police to order and prevent a break-down of law and order. We also call on friends of Nigeria in the international community to lend their voice in condemning the perpetration of illegalities and actions that can subvert our democracy.
"There is already a tense atmosphere in Benue State following the recent killings. Nobody should encourage any action or move which may exacerbate the security situation in the North Central State. As leaders of the Federal legislature, we are ready to work with our colleagues in both chambers of the National Assembly to prevent any attempt to destroy any state legislature or use it to derail democracy", Saraki and Dogara stated.
I Am The Voice Behind Psquare's Hit Song 'Story' – Helen Paul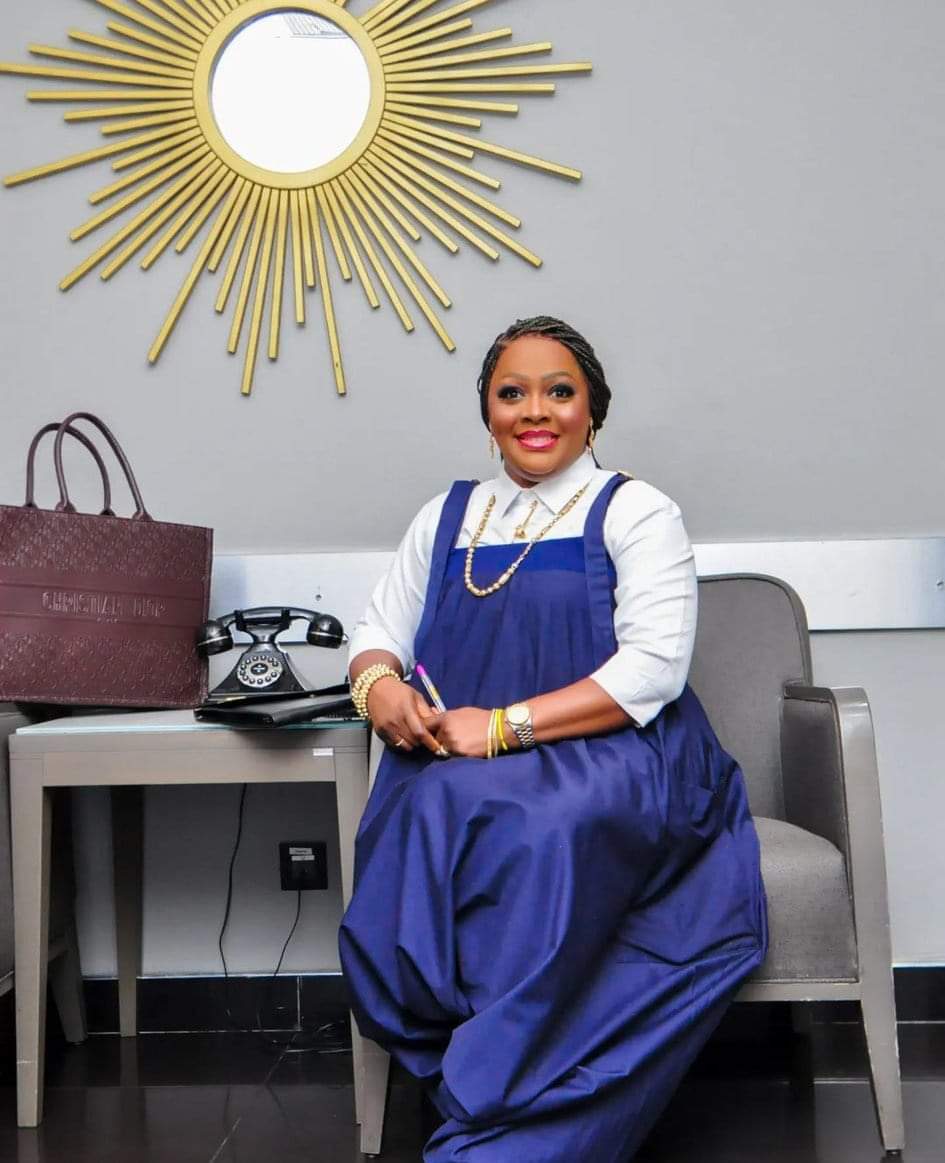 Nigerian comedian, Helen Paul has revealed she was the voice behind 'Uncle, please tell us a story', in Psquare's 'Story', a song released in 2005.
She revealed this in a recent interview on the Honest Bunch Podcast, stating that she was a receptionist at the time and that she got the gig after the children who were meant to do the voiceover failed to show up.
Her words: "At the beginning, I didn't know P Square. I didn't even know they were going to blow. They came to the studio, and they wanted to record their songs. I think they were expecting some children to come and got disappointed. So, Ayoadeife said, "We have somebody who can do this voice, and this person can do all the range children," she added.
"I didn't know what range was, but I was just very good at imitating voices to date. I was a receptionist then, and when they told them, they agreed. And the guy just said, Helen, 'You will work in the nights, but we're not paying much. I said, I don't care; just buy me a 'soft drink', because I loved it at the time.
"So they gave me the job, and I did the voicing of the children in the song. So they merged all the different children. So it sounded full. When the song started reigning, I didn't even know what it was to put your name on a song; I didn't fight for it."
Helen Paul also revealed that her voice got her many jobs, and she moved from earning N9,500 monthly to over N400,000 monthly.
She said, "The next job I did was for another milk product. I was at the reception when they brought this job, and they told me the child that was to do it was having exams. They said they would not be able to take that in the office because the advert needed to air at 3 p.m. and it was 12 p.m., so they were looking for a baby voice.
"Uncle Ayo said, 'Let's try Helen' and they brought me in to lay the voice, which I did. After the ad, I signed a paper for which I didn't know the content. At that point, my salary was N9,500; I started receiving about N400,000 or N450,00 every month."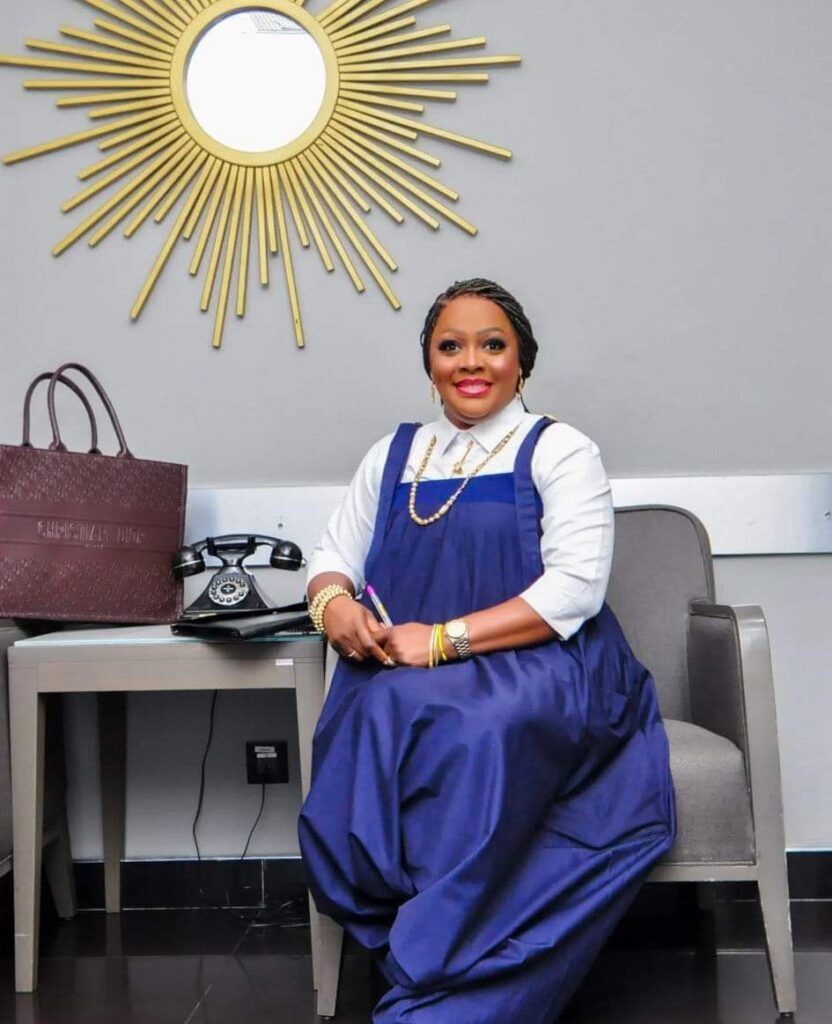 Davido's Aide, Israel DMW, Announces Marriage Crash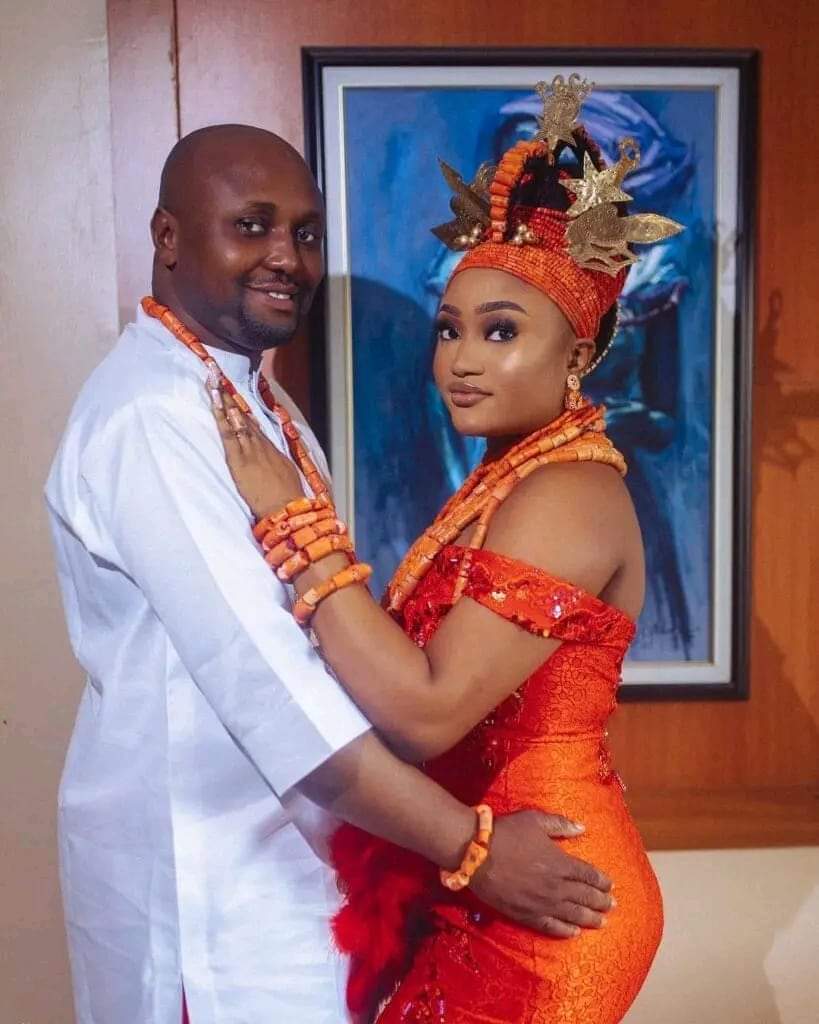 Davido's Logistics Manager, Israel Afeare, popularly known as Israel DMW, shared news of the end of his marriage to his wife, Sheila, in an Instagram post on Saturday.
In his detailed account, Israel DMW revealed that Sheila left their home on August 8, 2023, despite his substantial support since their marriage.
Israel also detailed acts of generosity, such as providing financial support, upgrading her phone, and indulging in shopping sprees for her.
Despite these efforts, he described a shift in Sheila's behaviour after their wedding, where she sought to impose standards on him, believing she had achieved status as a prominent figure on Instagram.
Additionally, Israel DMW pointed out that marrying someone from a Christian background and being a virgin did not ensure peace in his case.
He highlighted that his wife accused him of being a slave to his boss, Davido.
He said, "Marrying a lady because you met her during evangelism as a virgin, a pastor's daughter, a member of the same Winners Chapel church, might not guarantee anything peace at all. Don't be too eager or quick to trust people. People can change at any time.
"People can be very ungrateful and deceptive. I met Sheila on February 19, 2022. We became friends, which later became intimate.
"She told me she would only lose her virginity to the man that would marry her since her Ugep, Cross River, mother, who's now 41, had earlier married two different men, with two kids, before marrying her father and that she was overdue at 21 for marriage.
"We fully agreed with her terms and conditions. I immediately upgraded her unkept situation by giving her 300k and replacing her tattered phone of less than 60k with a new iPhone 12 Pro Max of 860k in less than two weeks.
"I later also replaced the 12 Pro Max with a brand 14 Pro Max of 1.2m that she uses to slay. I did a lot of shopping for her.
"Bought her clothes and bags, including expensive human hairs she's using without sleeping with her then. I later proposed, and she fully accepted. We later did a legal introduction to traditional and white weddings in Benin City.
"Sheila immediately changed by showing her authentic self after our wedding and wanting to set standards for me. She now felt she was blown as Juju's wife, fully verified on Instagram, with more followers from her earlier struggling 3k followers when I met her.
"A fully sapa girl I met with just 2,700 in her account. I have never raised my hands on her any day. I don't beat women at all. I respect them so much. The least money for her upkeep was 100k. She now wakes up to tell me that I derive dignity in begging my oga, that I am fully a slave, and that I am disgracing her on social media.
"I had earlier taken her to show same oga for the first time before we wedded when we were in Abuja Transcorp Hilton, and oga asked her straight forward if she was ready for marriage, and she fully answered by saying yes and oga immediately gave her 500k for airtime. Oga was fully present in Benin for my wedding, after cancelling a 140m show appearance. Oga,"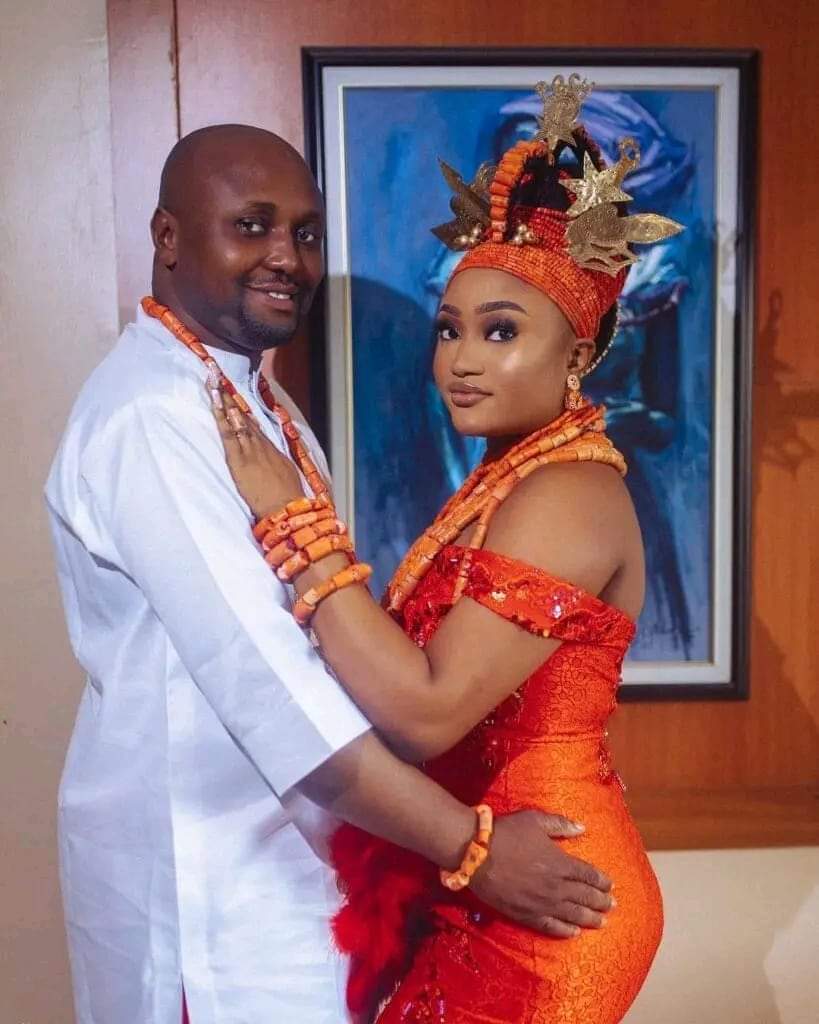 Court Remands Ex-CBN Governor, Emefiele In Kuje Correctional Centre Over Alleged N1.6bn Fraud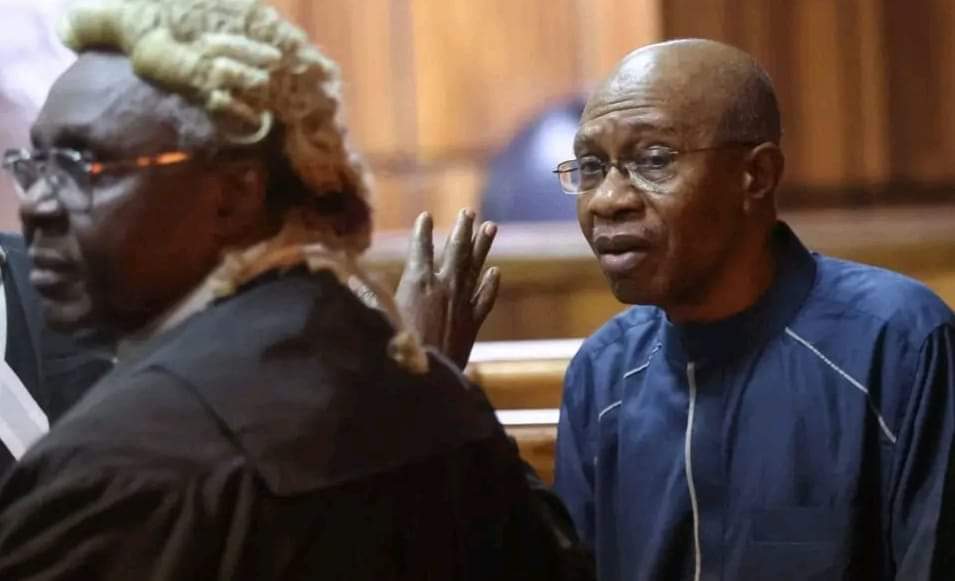 ---
The Federal Government has arraigned the immediate past Governor of the Central Bank of Nigeria, Mr Godwin Emefiele, before Justice Hamza Muazu of the FCT High Court on a six-count charge bordering on alleged N1.6bn procurement fraud.
Emefiele however pleaded not guilty to all charges after it was read to him on Friday in Court.
Justice Muazu therefore adjourned the case till November 22 for ruling on the bail application of Emefiele and November 28 for the commencement of trial.
In the interim, the presiding Judge ordered that Emefiele be remanded at the Kuje Correctional Centre.