Nigeria at 56 – By Reuben Abati
As Nigeria marks its 56th Independence Anniversary, very few Nigerians would expect any form of celebration or excitement.  Independence from colonial rule in 1960 has brought the country so much to be cheerful about, but 56 years later, also a lot of regrets.  I am not one of those who imagine that we would probably have been better off if we had remained under British rule, but that there are some Nigerians who still entertain such impossible thought indicates the depth of the people's anxiety about Nigeria's post-colonial reality.
The big issues are well-known: the failure of leadership, corruption, and perpetual anxiety about the future. Every October 1, Nigeria is described as "a crippled giant", a "toddler",  "a broken nation".  And the various editorials, year after year sound so repetitive as they focus on an economy that is not working, the failure of public infrastructure, leadership crisis, the bad habits of the political elite, religious and ethnic violence, disunity, national insecurity, and so on.
        As we mark October 1 this year, we should perhaps avoid the beaten path and draw attention to the reasons why we should be happy with our country and proud to be Nigerians. Whatever problems we may have, hope is not lost. We are still the country of some of the most talented people in the world.  Nigerians are gifted, hardworking and in many ways exceptional. This is the country of Wole Soyinka, Chinua Achebe, Jelani Aliyu, Chimamanda Adichie, Philip Emeagwali, Kanu Nwankwo…It is the land of great achievers of all time in all fields of human endeavour. It is the heroism of the talented Nigerian who has put this country's name on the global map that I remember as I think of Nigeria at 56.
     I also look around and admire the energy and creativity of the Nigerian youth.  Those young men and women who are excelling and whose distinction inspires some level of confidence in the Nigerian system. For more than 20 years, we have been lamenting that the Nigerian education system has failed, collapsed or to use the usual phrase, "fallen". But this same system continues to produce young men and women with amazing talents. With a better education system, the harvest could have been richer and better, but oh come on, the entrepreneurial ingenuity of the Nigerian youth, their sheer brilliance and industry reassure us that if we could get it right, this country  will yet attain much greater heights.
     We are in every way, a blessed country. Beautiful flora and fauna: the poor fortunes of the national currency has not affected that. Abundant mineral resources: we only need to manage these better and properly.  Travel round Nigeria: our diversity is inspiring.  And when you attend any social event in Nigeria, watch out for the gaiety, the beauty of cultural expressions and the capacity of the average Nigerian to force drama out of every situation. When people talk about Nigeria from a distance, they tend to focus on the negatives: the high crime rate and the mismanagement of resources, but no one denies the fact that this country has what it takes in every regard to be as great as it once was and still be greater. That is what I think of as I reflect on Nigeria at 56.
     We are also a country of resilient people. It is what keeps us going. There may have been a sudden rise in reported cases of suicide in recent times, but most Nigerians are fighters. They are ready to survive under any situation. They are determined. They never lose hope.  They have this special ability to cover up their frustrations, dress up nicely and go to the church or the mosque or other places of worship, and dance and pray and ask God to take control. This may be a form of temporary escapism, but the confidence with which the average leaves everything to God and draws strength from so doing is a unique national characteristic.
     We are still the biggest market in Africa. Many investors may have shut down their businesses and fled the country due to the current economic recession, but as surely as night follows day, they will return. The Nigerian market boasts of over 200 million people who need all kinds of services. This country will always be a destination for those who want to sell and buy and invest. We may be weak, but we are still a giant nation.
      There may be violence in the North East and other parts of the country, but Nigerians are generally peace-loving and hospitable.  As we celebrate Nigeria at 56, we should remember that this country has survived a civil war; it has survived religious and ethnic violence. It has remained one entity despite calls for its dismemberment.
     What is required is a re-dedication to the ideals of unity and national progress. This is not a task for the leaders alone, but for all Nigerians, young and old, male and female. We must collectively resolve to make this country work and to ensure that the forces of good do not allow negative forces to overwhelm a nation which has the potential to become one of the greatest nations on earth. People make nations. But too many Nigerians are experts at the blame game. We shift responsibilities. We fail to act as true citizens.
    And the greatest irony of it all is our religiousity and the gap between private and public morality. When you see religious Nigerians, they can quote the Holy Books with such expertise you'd think they have deposited those books inside their brains. When they pray, they do so with such fervour, you would assume they have a direct telephone line to God. When they wear religious garments, they put up a mien that encourages you to lower your guard.  But at other times, they do not translate their religious piety into daily life.  This is a part of our national persona that is at the root of all the problems we face.
    Our institutions still need to be strengthened. The failure of institutions accounts largely for the spread of despair in the land. We also need to give full effect to the words of our national anthem.  The second stanza in particular is a prayer that should be reflected upon for the precision with which it captures our main national needs. "Oh God of creation/Direct our noble cause/Guide our leaders right/Help our youth the truth to know/In love and honesty to grow/And living just and true/Great lofty heights attain/To build a nation where peace/And justice shall reign."
   Independence day should be a day of citizen pride. It should be a day of sober reflection. It should be a moment when the entire nation should pause, and look back and look forward into the future. Nigeria's journey as an independent nation may have begun in October 1960, but our history goes far back into the past, even long before the Amalgamation of 1914.  We are  a nation of different peoples, cultures and ethnicity brought together by destiny, and circumstances and colonialism.  To transform this into real nationhood is the main challenge we have faced since 1960.  As we mark Nigeria's 56th independence anniversary, let no one blame the British for the various fault lines that continue to affect our nation. The British ruled Nigeria for 46 years (1914-1960). We have been in charge of our own affairs for 56 years: that is long enough for us to get our acts together as a people and as a nation.
     Leadership counts – sincere, honest and purposeful leadership, that is. It is the duty of leaders to show the people the way.  Too many Nigerian leaders have no idea in what direction the people should be led, and this has been an abiding source of all-round confusion. I began this piece promising not to complain as Nigeria turns 56,  but it is hard I suppose not to do so.  But let no one despair.  Surely, it shall be well with Nigeria.
"She Took Care Of My Son When I Left To UK To Give Birth To My Twins" — Kindhearted Nigerian Woman Rewards Her Housemaid With Canada Sponsorship
A Nigerian lady identified as Lioness Eze wrote: "Miracle is her name
She was a maid to me.
She's here in Canada to do her first degree in IT innovation ( I'm her full sponsor). She's 20
She took care of my son when I left to UK to put to bed to my twins. My son never for one day felt I wasn't around him.
Each time my son asks of where the dad is, she's always there for him to make sure no vacuum at all
When we relocated to Canada, I started pursuing her greener pastures.
I applied for her degree program into same university as mine in Ontario. She got the admission, I started applying for her visa, she was denied first time. But she was granted visa the second time and was given 3 years visa to study in Canada.
She has arrived😁😁 pictures bellow
She even traveled with us to UK for summer 😁
Isn't her name speaking for her?(Miracle)
NB : she calls me mommy, ( her biological mother is late) she's my older daughter now, anywhere U see her, tap her back and tell her she's really a miracle to her generation
GRACE GOD has given me which is unique from others is, you can't be around me and remain same. If you are around me and your life never changes, it means you need to change ur attitude."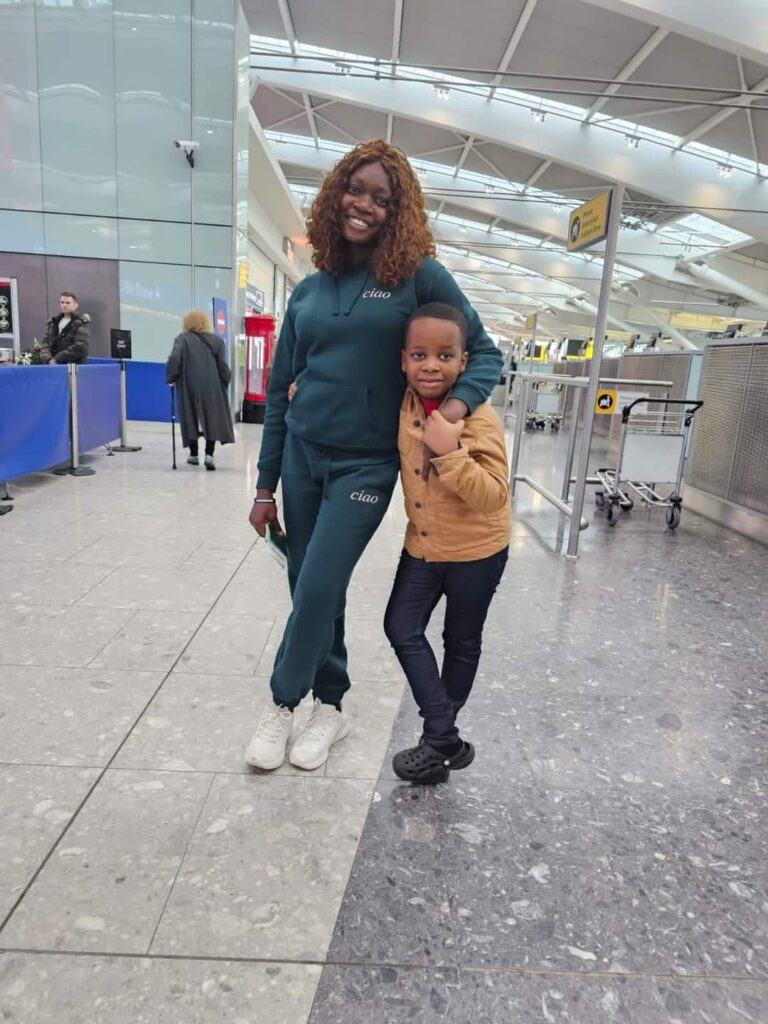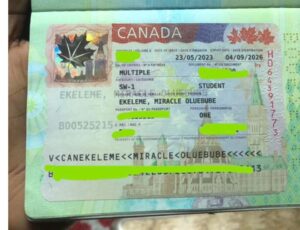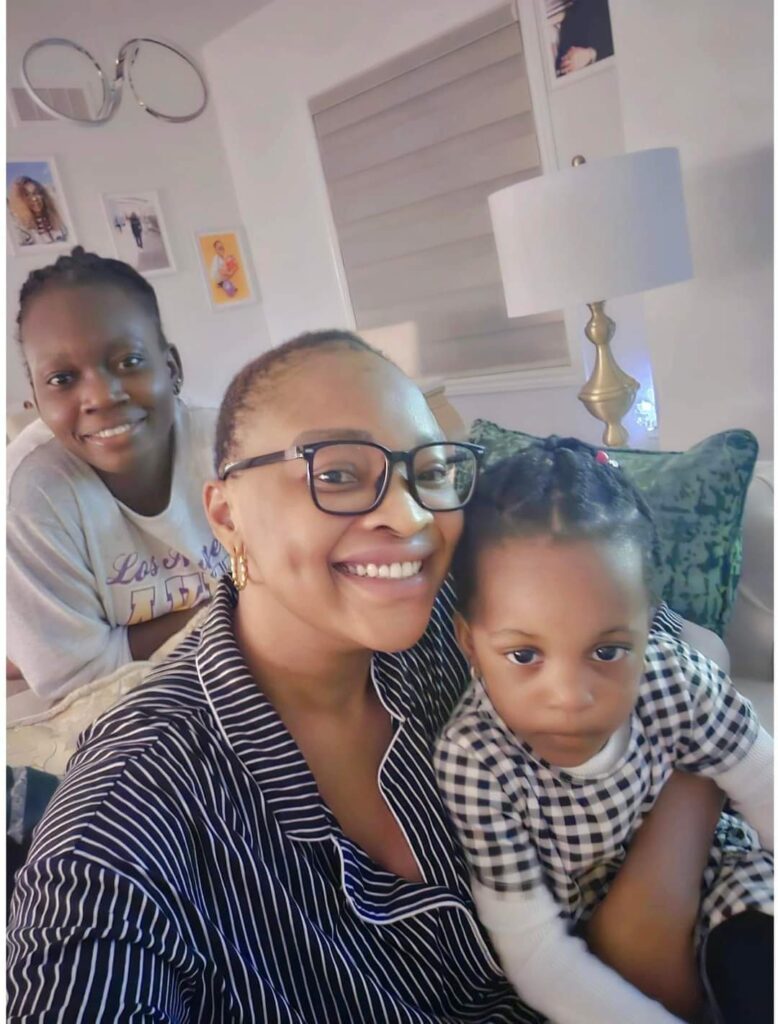 I'm still single and searching – 70-year-old virgin Cries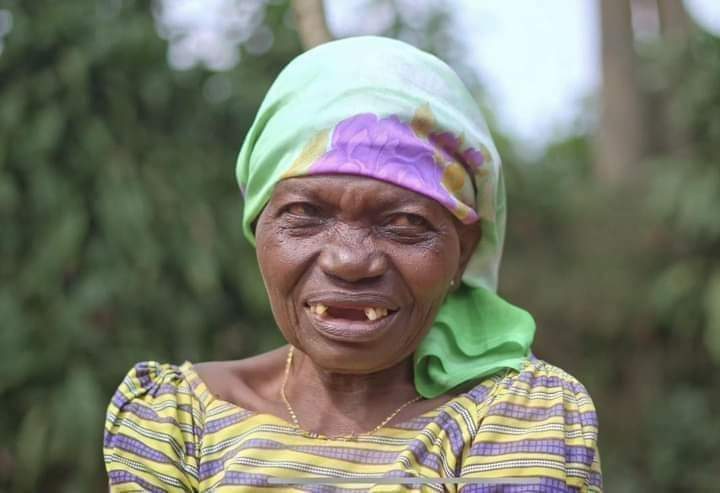 An elderly woman has lamented being single and still searching because she rejected many men in the name of sacrificing her life to give her siblings a good education before getting married.
"The reason I am still single is that I haven't found the right man for me. But when I was still a young girl, several men were chasing after me. I dated several, but I refused to get married before my siblings graduated because I was the one who was taking care of them. Men would approach me for marriage and I would tell them no because I wanted to educate my siblings first, then marry later," she said.
"If I get a husband, I would get married. I'm ready to be a wife and move in together with my husband," Alphonsine said.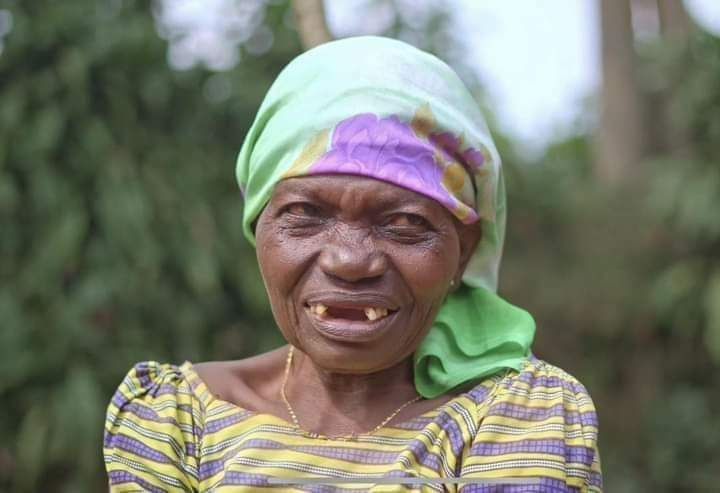 Time To Sanction Wike Has Come, He Has Touched The Tiger's Tail- Atiku's Camp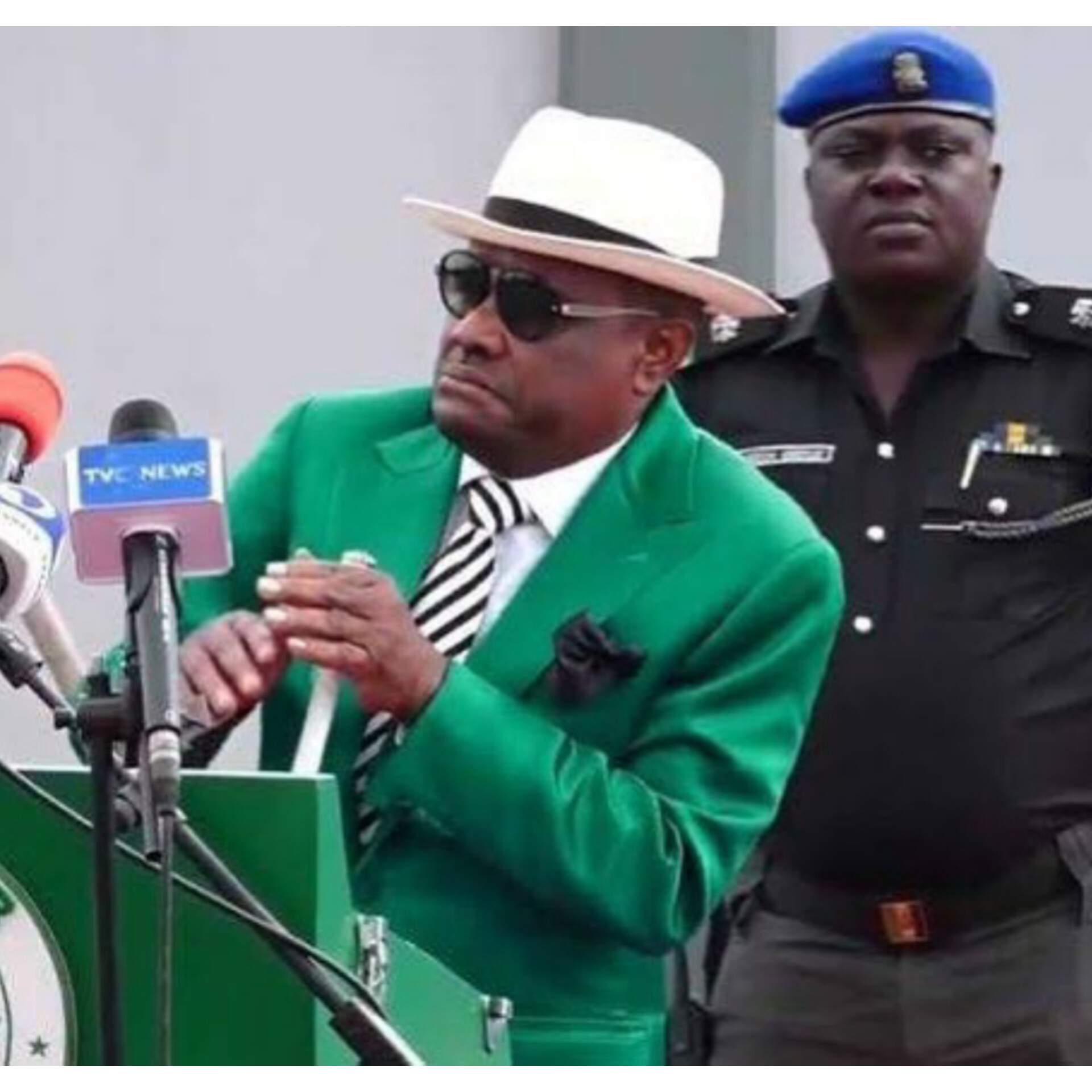 For daring to call for the expulsion of the presidential candidate of the PDP, Atiku Abubakar, the camp and political associates of the former vice president has moved against Nyesom Wike, asking the NWC to discipline him.
They described Wike as a serial betrayal who formed the group of five governors that committed series of anti party activities against the PDP during the February 25 presidential election.
Director of Research and Documentation of the PDP Presidential Campaign, Dr. Pedro Obasike said,
"Wike coming out to ask for the expulsion of the number one leader of the party and the presidential flag bearer of the party and the recipient of the mandate of the Nigerian people as declared in INEC's submission that we won 21 states and asking Atiku to be expelled from the party, Wike has crossed the red line and now, he should be ready. He has all the money to fight us back because we are coming at him like a thousand bricks.
"He has unleashed the dogs of war and we will not sit back and watch him ride rough over the party and majority of Nigerians like he did for 8 years over the humility of the Rivers people. That can no longer suffice".
He also challenged Wike to publish his bank account when he assumed office as a governor and after his eight years tenure as the governor of Rivers state.
According to Obaseke, "Wike is a member of the APC, a sitting Minister of an APC government. Wike openly campaigned against the PDP. You see, by their fruits, we shall know them. By all intents and purposes, Wike is not a member of the PDP' .
"If you remember clearly, just a few months to the election, Barrister Nyesom Wike, then the governor of Rivers State ran to the court to get an injunction to preclude and stop the PDP from expelling him from the party. If he was so untouchable and bigger than the entire party machinery, why did he do that? Whether we like it or not, Wike is Satan lieutenant.