Nigeria, 2016 Olympics And Other Stories by Reuben Abati
" I hear we are no longer Nigeria, but the United States of Nigeria"
"You didn't hear anything. Stop being hypocritical, my friend."
"But the incumbent Minister of Sports is on record as having said something like that"
"I know. That dumb Minister who wears the red cap that looks like something taken and approved from a shrine?"

"Ye, that one, Solomon Dalung. The same one who is mismanaging Nigeria's trip to the Rio Olympics."
"If he said that, it must have been a case of a slip of the tongue. There are more important issues we should worry about, my friend. But really, what is wrong with Nigeria being a United States of Nigeria? We should actually be a United States, because if there is anything we need in this country it is unity. I take it that the Minister was speaking loud. A case of malapropism, no more no less…"
"What is that? Speak like a normal human being, this man, I have always told you. Ma-la-pro-pri-sm."
"A slip of the tongue, that is what it means, but in this case a truthful slip right from the heart of serendipity. I actually think Nigeria should be united."
"Kai. Allahu Akbar. I think you are the real hypocrite. People speak I know, but your own, you must use one big word to confuse everybody. It is a national problem, any day. Nobody talks straight in Nigeria, anymore. You either have to use wisdom or carry a dictionary. They say one thing today. Tomorrow, they say another thing. You, you have joined them. Even Nigerian economy sef, has become magic. "
"Can you just calm down? The Minister wanted to refer to the United States of America. But he mentioned Nigeria. You can't crucify him for that. It shows he means well for Nigeria. It means Nigeria is on his mind. I have no problem with that."
"But he is not doing well. He is a misfit as Sports Minister. President Buhari should fire him"
"You have a girlfriend problem with him?"
"No. He has mismanaged the Sports Ministry and exposed this country to gross ridicule."
"How?"
"You are asking how? Have you not been following the disgraceful trip of the Nigerian Team to the 2016 Olympics in Rio? First, the Team members could not get a ticket to travel. Many of them went on social media to start soliciting for help. We must be the only country in the world whose contingent went to Rio 2016, as a team of beggars. Even the soccer team was stranded in Atlanta. They got to Brazil through the philanthropy of Delta Airlines."
"The country is in recession, technically and officially. Philanthropy is welcome."
"Then, we have no business going to the Olympics. We should not become a nation of beggars."
"We are begging because some people stole all the money in four years."
"That's a cheap comment. Money was voted for the 2016 Olympics. The Minister owes us an explanation. What happened to the money? That is the issue."
"Apparently there is no money to fund the 2016 Olympics."
"I don't accept that. The President has shown that he loves and supports sports. One of the first things he did on assumption of office was to honour a sports team that did well when he was Head of State as a military man to correct an old omission. He has also since congratulated the Nigerian soccer team that got to Brazil by sheer accident. Those boys beat jet lag, walloped the Japanese 5-4 and registered Nigeria's presence. The President has urged them to go ahead and win gold. I believe President Buhari is putting his mouth where Nigerian money is. Mark it, when all of this is over, some heads will roll. The President cannot be supporting a project and some characters will be busy putting the country to shame."
"Insha Allah, Solomon Dalung and his people must be made to account for the money for the Rio Olympics. If they chop am, they must vomit. As it is, nobody can blame our representatives in Brazil, and the Olympics, so important for national pride. People are making sacrifice, the Sports Minister is busy forming and foaming."
"Did you even see the track suits that the Nigerian contingent wore during the opening ceremony? Nigerian went to the Rio Olympics in borrowed clothes. They looked like they went for training,"
"Allahu Akbar"
"We were the most unprepared nation during the opening ceremony, the laughing stock of the entire world. Even countries that don't have oil appeared better. You don't need to win any medal, but during the opening ceremony, you can show some swag and win an undeclared gold medal. Nigeria was just not there. And yet in 2012, we shook body. Now, something is truly wrong.
"Change! But I have no problem with the cheap tracksuits. It could have been worse if the Nigerian team had won the masquerade attire that had been originally planned for the event. Those cheap and stupid attires were forgotten and left behind in Nigeria. If we had used those original costumes, we would have looked so bad; every Nigerian would have concluded that something has truly gone wrong. "
"I believe President Buhari is watching. After this Olympics, some people have to be flogged for embarrassing the country. The people who collected money and didn't pay for air travel, for example. The people who collected money for opening ceremony masquerade attires and thought they could swindle us with track suits, the Minister who doesn't know that the Olympics is important and the charlatans who tell us that it is perfectly normal for Nigeria to go to the Olympics with thoroughly discouraged athletes. Their punishment is still busy doing press ups in Daura, by the time it reaches Abuja, the Olympics will be over."
"I don't expect that if any Nigerian wins a medal at the Olympics, there will be any moral right to present that medal to the President of Nigeria."
"I am convinced that those athletes in Rio believe that they are there on their own, not for Nigeria. That is why there are press up things currently getting ready in Daura. You want to bet? "
"Sad."
"But there is a good side to it, though"
"Which is?"
"One point is that Nigeria saved a lot of money."
"How?"
"Anybody wey wan do Olympics, make him or her find way. Shikena. And if you win anything . you are on your own."
"No. That is not state policy."
"But it may be a sanctioned strategy. In the face of official and technical indifference, you can see that nobody that is suspiciously important went for the Opening ceremony of the Rio Olympics. If it were in the past, Nigeria would have had the largest delegations at both the opening and closing ceremonies. Governors, Senators, DGs, all sorts, big people chopping money, accompanied by girlfriends to watch show and spend public money. You hear say any Governor don go Rio Olympics? Make dem try now, make we see. That is why I am reluctant to call for Solomon Dalung's head. The bush man knows what he is facing."
"But how about the International Olympics Committee?"
"I am also surprised that they are silent. But you know we are in the era of change. Everything has changed, including Nigeria's Olympics participation."
"The IOC is dead?"
"I don't know. May be they won't be dead if there was no forex problem."
"Hello?"
"I am saying I am not sure any member of IOC can make it to Rio. The only people who can travel right now are the people going on pilgrimage to Saudi Arabia from Nigeria. If the athletes can't travel due to financial constraints, so why should the IOC members travel?"
"Wahala dey oh"
"I think everything has to do with foreign exchange and the dollar"
"Is that what you think?"
"More or less."
"But I hear there is forex deal for people going on pilgrimage? The black market rate is N400, but privileged persons going to the Hajj get it for N197 to the dollar. Right now, you only need to go to the Hajj"
"Right now, I want to be a Muslim".
"Is that why you have been saying Allahu Akbar?"
"My brother, this is the era of change. Man must have sense. At this moment I am a Muslim."
"I don't get it. Didn't they tell us that religion is a personal thing? And that government will not fund pilgrimages? And that things have changed?"
"Don't you know government policy on pilgrimage right now will create many billionaires? All the government big men who send people on pilgrimage will make money through forex deals. Big money. Talk sense, I beg."
"Hmmm"
"In fact, I am now a Muslim. And I want to travel to Saudi Arabia"
" I hear it is a standard policy from which Christians can also benefit."
"Yes. When that time comes, I'll also become a Christian again."
"Bad. We can't have a country where people just switch and wheel and deal. The people who should benefit from this kind of policy are people who have children in foreign universities, people who are running businesses and can add value, people who are truly Nigerian."
"Sorry, then, but this is where we are. Fact. Reality."
"No. This is not about fact or reality. It is about the truth."
"Tell me about the truth."
"The simple truth is that people going on pilgrimage should not enjoy forex concessions while industries that create jobs cannot enjoy enjoy the same privilege. What is more important?"
"Hmmm. It even looks like the whole thing is a conspiracy against parents who have children schooling abroad. Pilgrims can get cheap forex but parents trying to produce better citizens can't? Industries are dying. I don't get it too. Nonsense CBN policy. "
"Get it. It is cheaper today to go on pilgrimage than to produce toothpick. That is the way of government policy."
"Je-su-s Christ!"
"What? It is obvious you won't make it to Saudi Arabia with cheap forex."
"Allahu Akbar!"
"Can you just shut up?"
"I believe in change. And I am glad we are a United States of Nigeria."
"We are not! Shut the hell up!"
"She Took Care Of My Son When I Left To UK To Give Birth To My Twins" — Kindhearted Nigerian Woman Rewards Her Housemaid With Canada Sponsorship
A Nigerian lady identified as Lioness Eze wrote: "Miracle is her name
She was a maid to me.
She's here in Canada to do her first degree in IT innovation ( I'm her full sponsor). She's 20
She took care of my son when I left to UK to put to bed to my twins. My son never for one day felt I wasn't around him.
Each time my son asks of where the dad is, she's always there for him to make sure no vacuum at all
When we relocated to Canada, I started pursuing her greener pastures.
I applied for her degree program into same university as mine in Ontario. She got the admission, I started applying for her visa, she was denied first time. But she was granted visa the second time and was given 3 years visa to study in Canada.
She has arrived😁😁 pictures bellow
She even traveled with us to UK for summer 😁
Isn't her name speaking for her?(Miracle)
NB : she calls me mommy, ( her biological mother is late) she's my older daughter now, anywhere U see her, tap her back and tell her she's really a miracle to her generation
GRACE GOD has given me which is unique from others is, you can't be around me and remain same. If you are around me and your life never changes, it means you need to change ur attitude."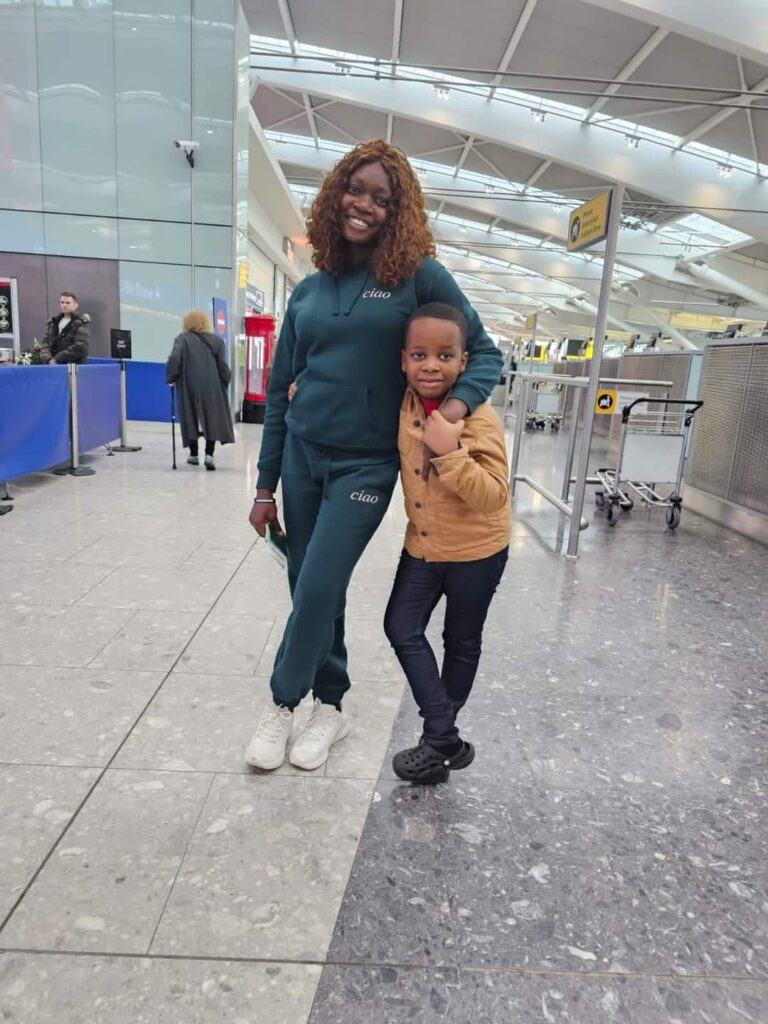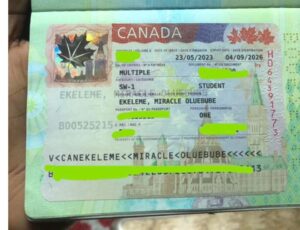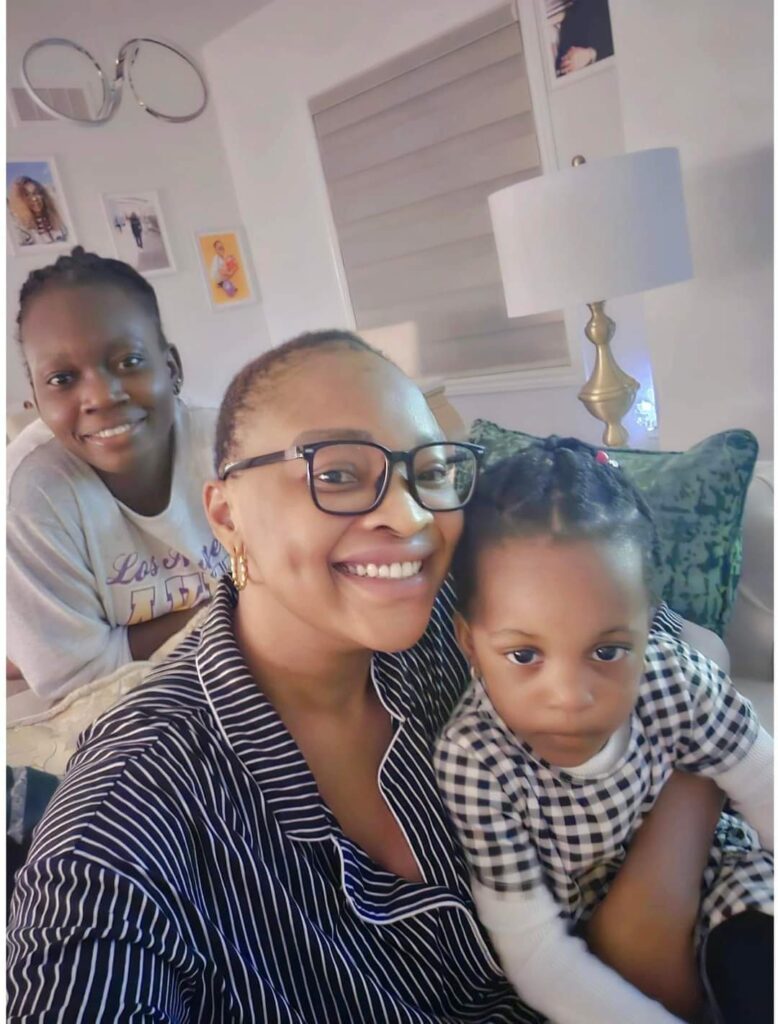 I'm still single and searching – 70-year-old virgin Cries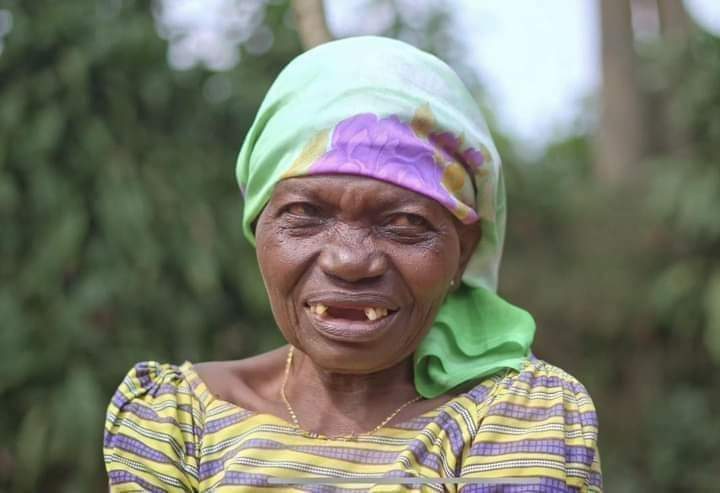 An elderly woman has lamented being single and still searching because she rejected many men in the name of sacrificing her life to give her siblings a good education before getting married.
"The reason I am still single is that I haven't found the right man for me. But when I was still a young girl, several men were chasing after me. I dated several, but I refused to get married before my siblings graduated because I was the one who was taking care of them. Men would approach me for marriage and I would tell them no because I wanted to educate my siblings first, then marry later," she said.
"If I get a husband, I would get married. I'm ready to be a wife and move in together with my husband," Alphonsine said.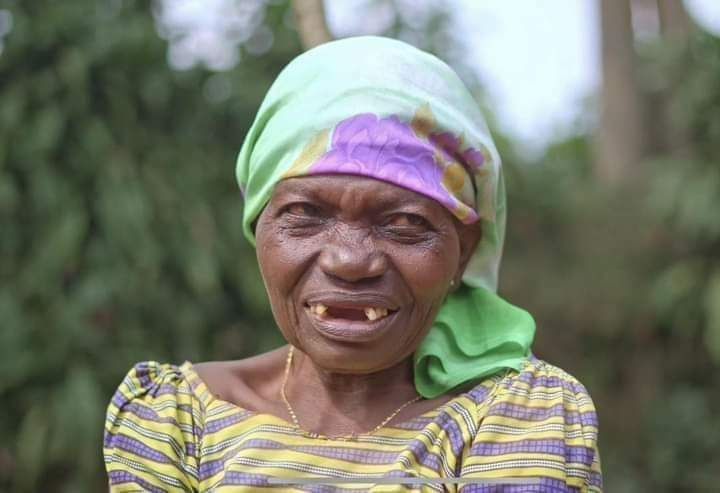 Time To Sanction Wike Has Come, He Has Touched The Tiger's Tail- Atiku's Camp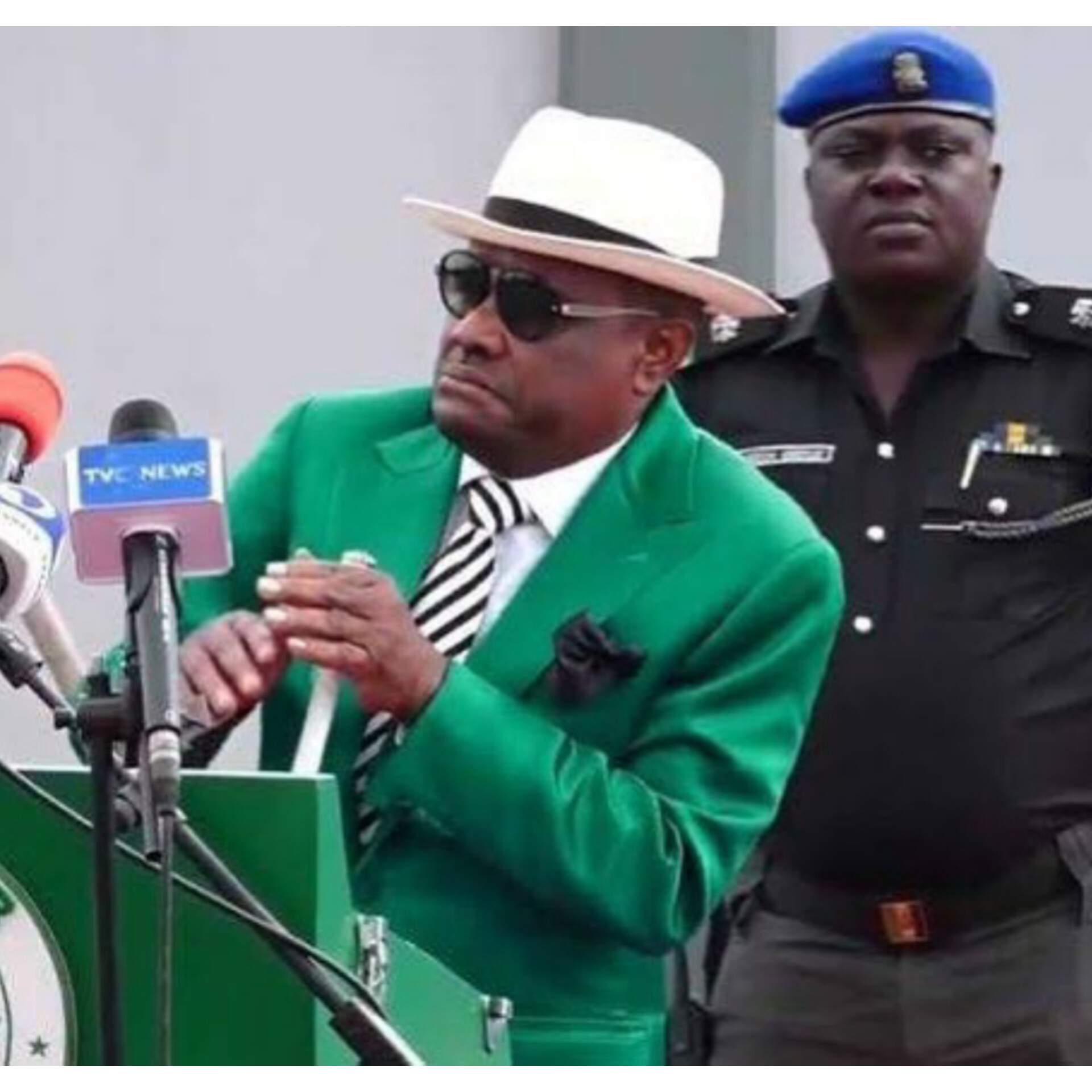 For daring to call for the expulsion of the presidential candidate of the PDP, Atiku Abubakar, the camp and political associates of the former vice president has moved against Nyesom Wike, asking the NWC to discipline him.
They described Wike as a serial betrayal who formed the group of five governors that committed series of anti party activities against the PDP during the February 25 presidential election.
Director of Research and Documentation of the PDP Presidential Campaign, Dr. Pedro Obasike said,
"Wike coming out to ask for the expulsion of the number one leader of the party and the presidential flag bearer of the party and the recipient of the mandate of the Nigerian people as declared in INEC's submission that we won 21 states and asking Atiku to be expelled from the party, Wike has crossed the red line and now, he should be ready. He has all the money to fight us back because we are coming at him like a thousand bricks.
"He has unleashed the dogs of war and we will not sit back and watch him ride rough over the party and majority of Nigerians like he did for 8 years over the humility of the Rivers people. That can no longer suffice".
He also challenged Wike to publish his bank account when he assumed office as a governor and after his eight years tenure as the governor of Rivers state.
According to Obaseke, "Wike is a member of the APC, a sitting Minister of an APC government. Wike openly campaigned against the PDP. You see, by their fruits, we shall know them. By all intents and purposes, Wike is not a member of the PDP' .
"If you remember clearly, just a few months to the election, Barrister Nyesom Wike, then the governor of Rivers State ran to the court to get an injunction to preclude and stop the PDP from expelling him from the party. If he was so untouchable and bigger than the entire party machinery, why did he do that? Whether we like it or not, Wike is Satan lieutenant.