Must Read!!! Governor Wike Spent N300million on these Luxury Buses (photo)?
According to a Lawyer and President-General of Save Rivers Movement, Charles Aholu, Rivers state governor, Nyesom Wike, of spent N300 million to purchase two bulletproof 'mobile offices', a picture of the mobile office above. Aholu made the allegations in a Facebook post on Monday February 29th. Wike or any of his aids are yet to react to the allegation.
Read the full letter below;
YOUR EXCELLENCY, WHAT IS THE COST OF YOUR LATEST SWAG?
Dear Sir,
I write you this letter as a concerned indigene of our beloved Rivers State. I did not set out to write because like other eletronic vuvuzelas, I desire to scout for cheap popularity. Trust me, my intentions are quite noble. I may be unable to unlace your sandals, but I am sure that I can draw your attention to those matters which merits your commendation and condemnation, so that your appetite for princely robes, real estates, automiles and bank-breaking acholic beverages can be put in check.
Please sir, don't be mad at me for revealing the golden nature of your taste. It is not in doubt that you are a man with a grand appetite for grandeur. that is not a secret at all. From your acquisition of choiced properties during your reign as Chief of staff to your former boss now turned enemy, to your accession to the laudable comforts of porsh automobiles, you have displayed an affection for luxury worthy of emulation by aspiring politicians who see you as a role model.
But my worry sir, is that you have decided not to put your taste for these automobiles in check. I recently heard that you acquired two bullet proof mobile offices reportedly worth three Hundred million naira (N300, 000, 000. 00).
 If my records serve me right, you are the first governor to have purchased these luxury mobile offices in Nigeria. I know that by this purchase, you have shot Rivers State into the exclusive class of States in the world with a world class throttling office good enough to feed several families and for which great operational expenses would be incured. Bravo sir! Your swagger and 'prudence' are worthy of emulation.
What defies wonder is that you chose to buy two (2) of these sexy automobiles at a period of auterity and great economic strain when your government has for the same reason, discontinued the Rivers State Oversea Scholarship for want of funds. That you chose to purchase these offices at a period when salaries are yet to be paid and when the dollar is sky-high for want of local investment is a testimonial of your 'frugality and great economic marks-manship. You are indeed a modern wonder!
Please sir, permit me to ask you just one or two questions. What is the cost of this your recent swag? I hope the amount will not be eshrouded in mystery? I hope it will not suffer the Same fate as the 2016 Appropriation Bill which has remained a privately classified document?
Let me congratulate you once again for inflicting your kingly taste on the good people of Rivers State. You have proven yourself a good son worthy of emulation and have broken every record of economic frugality in an era of austerity.
Please accept my warmest regards!
Yours Sincerely,
Aholu Charles C.
Cc: Wailing Waillers
Shettima Justifies N15 billion Budgeted For His Official Residence, Says Peter Obi Suffering From Post-election Trauma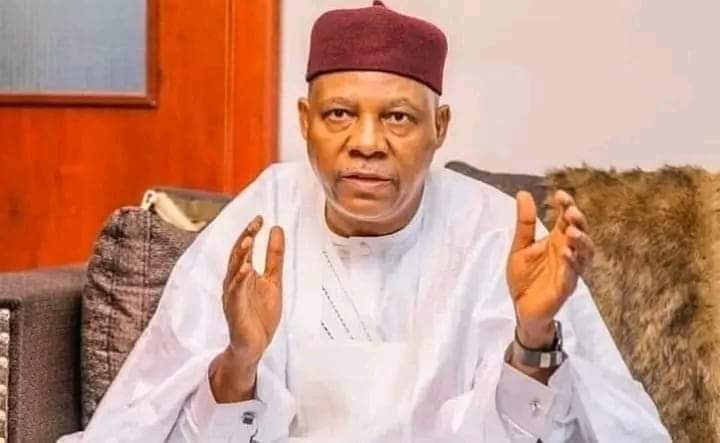 Vice President Kashim Shettima has responded to recent criticisms from Peter Obi, the Labour Party presidential candidate in the 2023 elections.
Stanley Nkwocha, the spokesman for Vice President Shettima, addressed Obi's remarks, defending the administration's decision to spend N15 billion to renovate his boss's residences in Lagos and Abuja.
Obi had questioned why the government planned to spend a lot on renovating the edifices while budgeting a paltry N5 billion for student loans in the country.
In his statement released on behalf of Vice President Shettima, Nkwocha responded to Obi's comments, denouncing what he termed as a series of misguided attacks and falsehoods directed at the administration led by President Bola Ahmed Tinubu.
Nkwocha challenged the criticisms levelled by Obi, citing the allocation of funds for the renovation of the Vice President's official residence by the Federal Capital Territory Administration (FCTA).
He clarified that the project was initiated and funded during the administration of former President Goodluck Jonathan and was later renewed by the current FCT Minister, Nyesom Wike, due to its long-standing abandonment.
The spokesman defended the decision to resume the project, emphasizing the administration's commitment to completing long-abandoned public projects across the nation, a stance he suggested was in contrast to Obi's past directives as governor of Anambra State.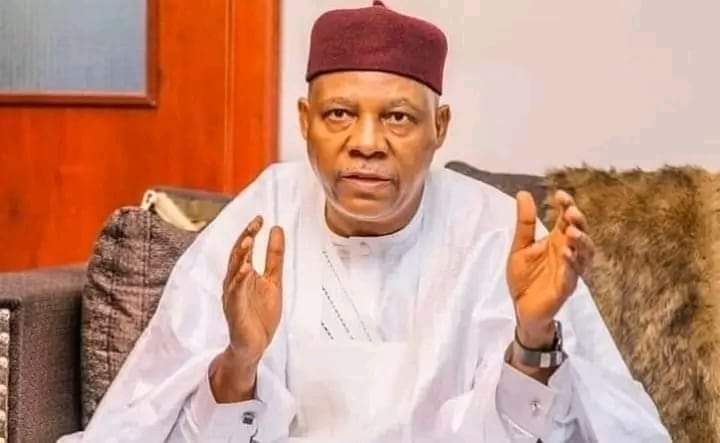 COP28 Delegation: "Tinubu Has Turned Climate Change Conference to Owambe" – Atiku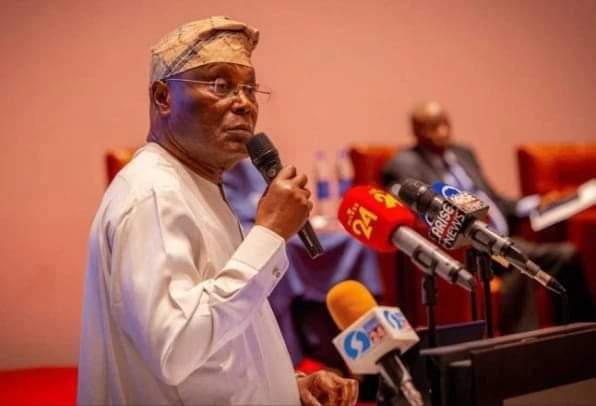 Former Vice President Atiku Abubakar has strongly criticized the reported over-bloated delegation led by Bola Ahmed Tinubu to the COP28 Climate Summit in Dubai.
In a statement released by his media adviser, Paul Ibe, Atiku criticized the size and nature of the delegation, suggesting that Tinubu lacked an understanding of the severity of Nigeria's economic challenges.
Atiku questioned the rationale behind converting a climate change conference into what he described as a "jamboree, all-comers, and 'owambe' party" with over 1,400 delegates.
He characterized the situation as ridiculous and indicative of a governance approach lacking awareness and responsibility.
The statement highlighted the pressing economic hardships faced by Nigeria, emphasizing the need for leaders to align their actions with the available resources.
Atiku criticized the use of borrowed funds for what he termed a "street party" held outside the country, calling attention to the disparity between the purpose of COP28—focusing on improving lives, clean air, healthy food, and a secure future—and the alleged extravagant delegation.
"The economic dire straits that Nigeria is facing demand that its leaders cut their coats according to the cloth available," the statement read, emphasizing the necessity for a more prudent and responsible approach to governance and resource utilization.
Atiku's remarks add to the growing chorus of criticism regarding the alleged misuse of resources and the size of the Nigerian delegation at COP28.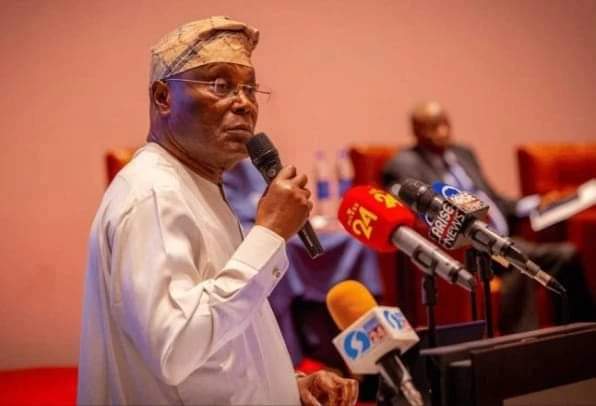 Tinubu Inherited Govt Almost In A coma, Says Governor Abiodun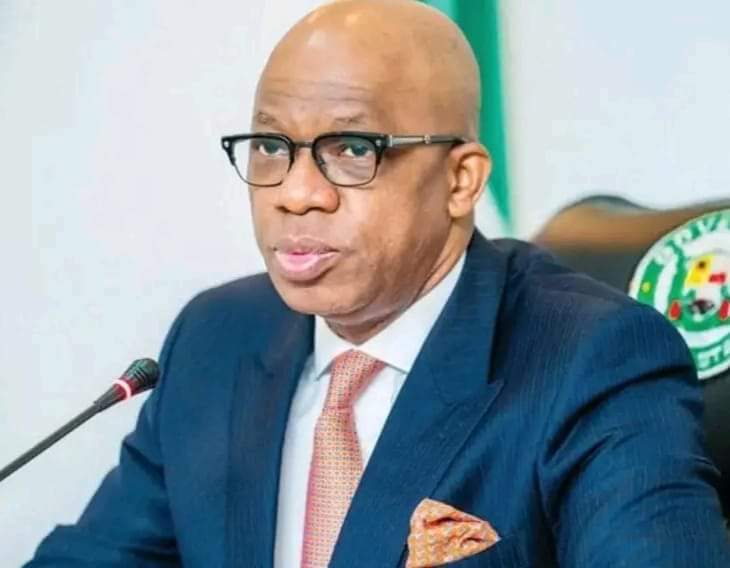 ---
"The President Tinubu-led administration has been very bold and audacious. They have taken the bull by the horns. They've done what no government had done in the history of Nigeria.
"Tinubu inherited an administration that was almost comatose. I believe this government is very bold and taking the bull by the horns.
"President Tinubu has been able to do what no president has ever been able to do in the history of Nigeria.
"President Tinubu deregulated the petroleum industry to save Nigerians." -Governor Dapo Abiodun, Ogun On Channels Television's Sunday Politics