Meet Sarah Forbes Bonetta: Queen Victoria's Goddaughter
Sarah Forbes Bonetta was originally born 'Aina' in 1843 to Egbado parents of the Yoruba ethnic group . Her father was the high chief of Oke-Odan, an Egbado village in western Nigeria, till he was killed in 1848 when King Gezo of Dahomey , one of the notorious slave raiders in the 19th century , raided his village.
Sarah's parents and siblings whose names are unknown were killed in the raid which turned Sarah, an Egbado princess, into a slave. Many of the villagers captured during the raid were made slaves and sacrificed to the gods of Dahomey but fortunately for Sarah, she was saved by the quick intervention of Captain Frederick E. Forbes , a British naval officer who was on a visit to Dahomey kingdom to persuade King Gezo to abolish slave trade. Captain Frederick E. Forbes persuaded King Gezo to present Sarah (then Aina) as a gift to Queen Victoria, he said: "
She would be a present from the King of the Blacks to the Queen of the Whites. " King Gezo agreed and thus Sarah's life was spared and subsequently she was named Sarah, Forbes, the captain's surname and Bonetta which was the name of his ship (HMS Bonetta).
On the 9th of November, 1850, Captain Frederick Forbes took Sarah to Great Britain to meet Queen Victoria at Windsor castle. The Queen admired Sarah's intelligence and ability to learn quickly. Even Captain Frederick wrote: " She is a perfect genius; she now speaks English well, and has great talent for music… She is far in advance of any white child of her age in aptness of learning, and strength of mind and affection…" Shortly after, Captain Frederick Forbes died and so Sarah was sent to the Schoen family in Palm Cottage, Gillingham. Queen Victoria adopted Sarah as her goddaughter and sponsored her education. Being the Queen's goddaughter, Sarah had unlimited access to Windsor castle like other members of the royal family. Shortly after Sarah began to live with the Schoen family, she developed a health problem due to the damp weather of Britain. Queen Victoria arranged for her migration to Sierra Leone to continue her education at the Female Institution, a CMS school in Freetown where she excelled in music and her academics. In 1855, Sarah returned to Great Britain.
In January 1862, Sarah Forbes Bonetta, now 19 years old, attended the wedding of the Queen's eldest child, Princess Royal Victoria, as a guest. Seven months later, she was offered a marriage to Captain James Labulo Davies , a 31-year-old wealthy Yoruba businessman who lives in Britain. Sarah was reluctant to accept the offer due to reasons known to her but she eventually accepted after much persuasion. The wedding took place in August 1862 at the St. Nicholas Church in Brighton, England. It was such an extravagant one; dignitaries from different parts of the world were in attendance.
The new couple moved back to Africa and settled in the town of Badagary in Lagos, Nigeria. Shortly after her marriage, Sarah Forbes Davies had her first daughter and requested for permission from Queen Victoria to name her Victoria. The Queen granted the permission and also adopted baby Victoria as her goddaughter. In 1867, Sarah and her daughter visited the Queen then returned to Lagos where she had two more children named Arthur and Stella. Sarah was diagonised with tuberculosis and later died on August 15, 1880 at the age of 37. She was buried in Funchal, Madiera Island, Portugal. It was such a sad moment for her family. Queen Victoria wrote in her diary, " Saw poor Victoria Davies, my black godchild, who learnt this morning of the death of her dear mother ". Queen Victoria took good care of Sarah's children and maintained close contact with them. Till today, the decendants of James Labulo Davies and Sarah Forbes Bonetta Davies lived in England, Sierra Leone and Lagos, Nigeria.
Shettima Justifies N15 billion Budgeted For His Official Residence, Says Peter Obi Suffering From Post-election Trauma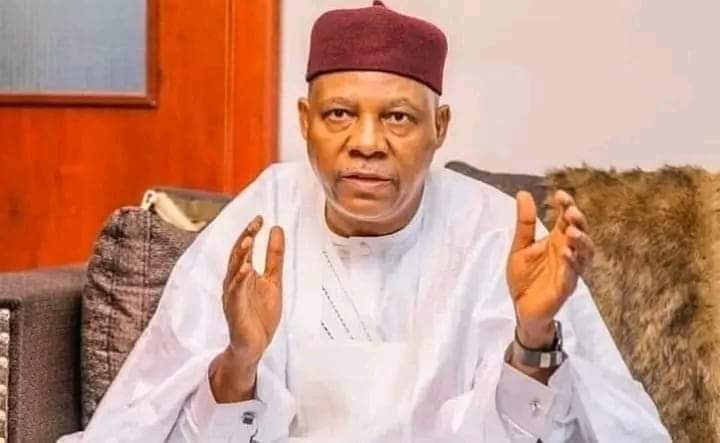 Vice President Kashim Shettima has responded to recent criticisms from Peter Obi, the Labour Party presidential candidate in the 2023 elections.
Stanley Nkwocha, the spokesman for Vice President Shettima, addressed Obi's remarks, defending the administration's decision to spend N15 billion to renovate his boss's residences in Lagos and Abuja.
Obi had questioned why the government planned to spend a lot on renovating the edifices while budgeting a paltry N5 billion for student loans in the country.
In his statement released on behalf of Vice President Shettima, Nkwocha responded to Obi's comments, denouncing what he termed as a series of misguided attacks and falsehoods directed at the administration led by President Bola Ahmed Tinubu.
Nkwocha challenged the criticisms levelled by Obi, citing the allocation of funds for the renovation of the Vice President's official residence by the Federal Capital Territory Administration (FCTA).
He clarified that the project was initiated and funded during the administration of former President Goodluck Jonathan and was later renewed by the current FCT Minister, Nyesom Wike, due to its long-standing abandonment.
The spokesman defended the decision to resume the project, emphasizing the administration's commitment to completing long-abandoned public projects across the nation, a stance he suggested was in contrast to Obi's past directives as governor of Anambra State.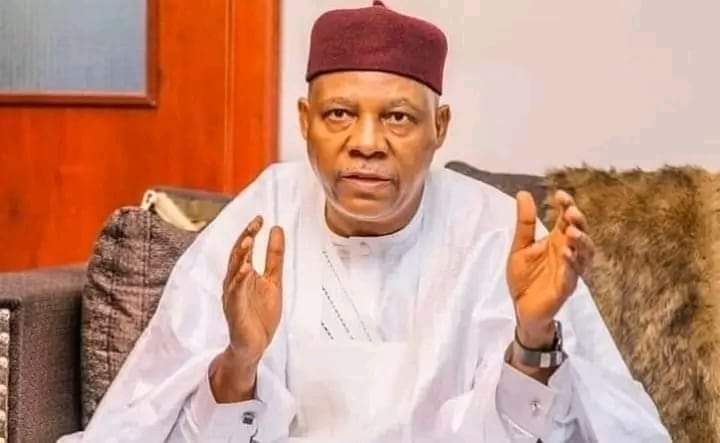 COP28 Delegation: "Tinubu Has Turned Climate Change Conference to Owambe" – Atiku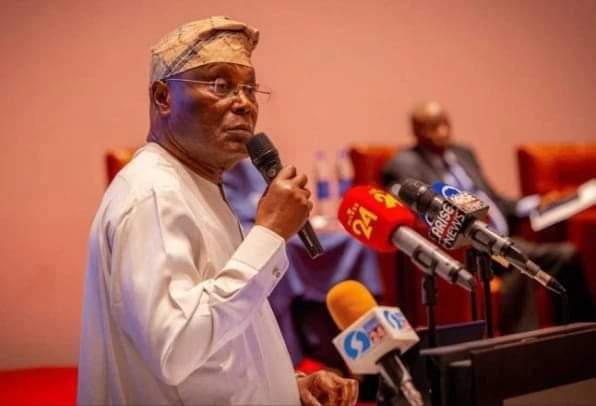 Former Vice President Atiku Abubakar has strongly criticized the reported over-bloated delegation led by Bola Ahmed Tinubu to the COP28 Climate Summit in Dubai.
In a statement released by his media adviser, Paul Ibe, Atiku criticized the size and nature of the delegation, suggesting that Tinubu lacked an understanding of the severity of Nigeria's economic challenges.
Atiku questioned the rationale behind converting a climate change conference into what he described as a "jamboree, all-comers, and 'owambe' party" with over 1,400 delegates.
He characterized the situation as ridiculous and indicative of a governance approach lacking awareness and responsibility.
The statement highlighted the pressing economic hardships faced by Nigeria, emphasizing the need for leaders to align their actions with the available resources.
Atiku criticized the use of borrowed funds for what he termed a "street party" held outside the country, calling attention to the disparity between the purpose of COP28—focusing on improving lives, clean air, healthy food, and a secure future—and the alleged extravagant delegation.
"The economic dire straits that Nigeria is facing demand that its leaders cut their coats according to the cloth available," the statement read, emphasizing the necessity for a more prudent and responsible approach to governance and resource utilization.
Atiku's remarks add to the growing chorus of criticism regarding the alleged misuse of resources and the size of the Nigerian delegation at COP28.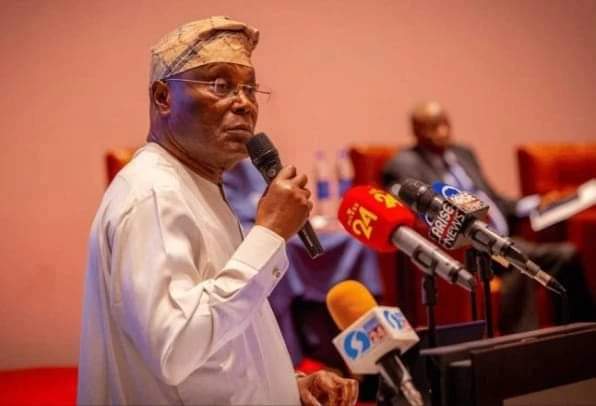 "Lagos Is Bigger Than Ghana" – Ghanaian Singer, Efya, Settles Music Industry Comparison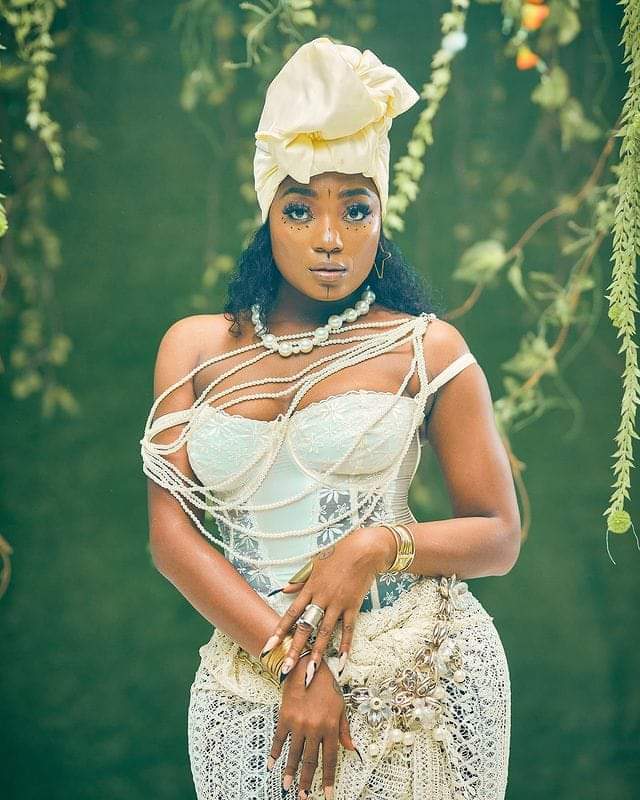 She said: "Nigerian and Ghanaian music markets are not the same. Nigerians are way more than we are in terms of numbers. Numbers really matter now. The number of people that will stream Nigerian music in Nigeria is different from the number of people that will stream Ghanaian music in Ghana. The numbers are not the same.
"In the capacity of numbers, Lagos is bigger than Ghana. It is like the music hub itself. Nigerians are way bigger than we are. So, usually when I see people comparing, I'm like, 'Do you guys know?'
"There shouldn't be any comparisons. What I believe that we should is that we should be more collaborative. Find our vibes and put them together to advance what Afrobeats is going to be in the future; for us to be the gatekeepers of our own sound. And I think that's the power move."