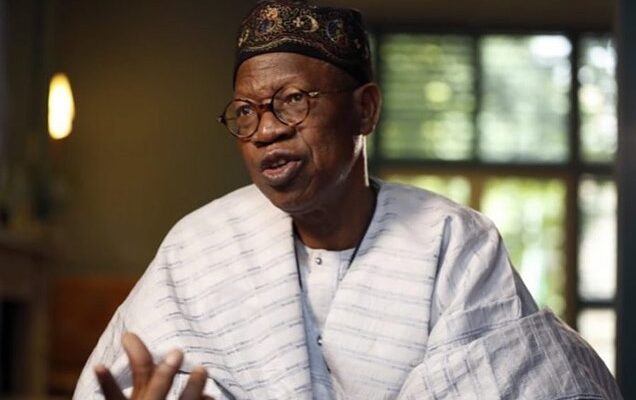 News
Lai Mohammed Hiked Hate Speech Fine Without Consultation- NBC Board
By
|

The internal crisis between the management and Board of the National Broadcasting Commission worsened on Thursday with the board distancing itself from the 6th review edition of the Nigeria Broadcasting Code.
The board which insisted that its inputs were not sought or collated to make up the amendment, alleged that the Minister of Information and Culture, Lai Mohammed, singlehandedly spearheaded the new amendment, describing it as strange in the history of the nation's broadcast industry.
Several calls and SMS to the Minister's Special Assistant (Media), Segun Adeyemi, for response were not replied.
The chairman of the NBC Board, Ikra Bilbis, during a crowded press conference held in Abuja, said the procedures for the review which were undertaken every four years involving staff of the NBC, former DGs, retired Directors and all other relevant stakeholders in broadcasting was flouted.
"The minister's version of the revised code does not meet any known criteria of due process and inclusiveness of stakeholders," he said.
According to him, the minister sidelined the Broadcasting Organisations of Nigeria, Independent Broadcast Association of Nigeria, private media outfits, broadcasters, notable media intellectuals, communication experts, digit team and the academia and singlehandedly carried out the review. "… From the history, traditions and the convention of the NBC, no Minister of Information has ever interfered in any NBC Code review. After the 2019 presentation of the 6th code (which is the present one), the minister has acted alone with just a handful of his loyalists who have written a new NB Code that has created uproar in the industry, threatening to destroy investments and lead to job losses… President Buhari is a stickler for due process and he always insists on organisations doing the right thing. The Minister's version of the revised code does not meet any known criteria of due process and inclusiveness of stakeholders."