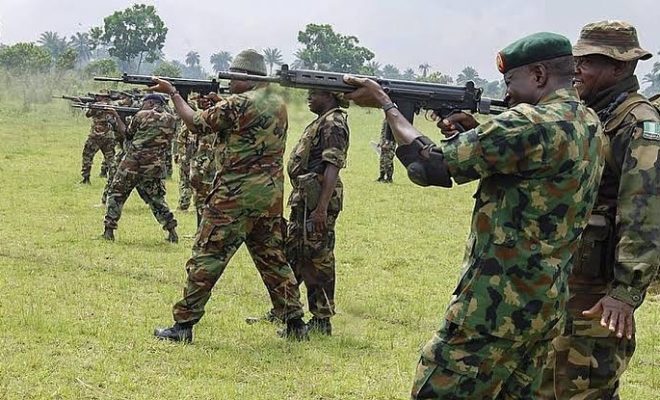 News
Insurgency: More Nigerians Eager, Willing To Join Nigerian Army To Fight Boko Haram
By
|
Recruitment into the Nigerian Army has assumed a new dimension with a record massive enlistment rate in the past few years.
In a bid to understand the rush for enlistment, this medium undertook an analysis of some of the factors responsible for the surge in interest for enrolment into the Nigerian Army.
In a series of interviews conducted, it was observed that part of the reason for the surge in the interest in the Nigerian Army is the reintroduction of professionalism and improved welfare packages for officers and soldiers.
The recently conducted enlistment for recruits into the Nigerian Army buttresses this point. The number of candidates that turned up for screening was massive so much that quite a substantial number was turned back for failing to meet the criteria that by all indication was stringent.
According to some of the interviewed recruits, they stated that enlisting into the Nigerian Army is a thing of pride and a medium to contribute their quota to preserving the country's territorial integrity.