I'm not a founder or sponsor of Boko Haram sect – Ali Modu Sheriff
New  Chairman of PDP says he's not a sponsor or founder of Boko Haram and former Borno governor Ali Modu- Sheriff has again reiterated his innocence regarding his 'acclaimed' connection with Boko Haram . His emergence as the new PDP chairman this week was heavily criticized with Femi Fani-Kayode calling him the indisputable founder of Boko Haram.
Exonerating himself, Ali Modu- Sheriff – "Boko Haram wanted to kill me at a time because they believed that I was the one that reported them to President Umaru Yar'Adua to destroy their enclave.
"It was after I left government that they moved to their different camps and bushes. Why should they kill my brother? Why should they kill my family if I am a sponsor of Boko Haram? Is there anywhere in the world that you sponsor people to kill you?"
"Let me give you a typical example. Just a week ago, all the social media planted my picture showing me with the card of APC joining the party. At that time, nobody wrote that I was Boko Haram. They said Sheriff was going back to APC; they were showing a card when we registered with APC before I left the party. We went to our villages to do it; that village they are showing on the social media was a village that was taken over by Boko Haram for the past three years. So, how could I have gone there to register?
"Few days after I became the Chairman of the PDP, Ali Sheriff is now Boko Haram; so if you are in APC you are not a Boko Haram. Throughout my period in APC, nobody said I was Boko Haram. Immediately I left the APC, I was termed Boko Haram," he said.
"Nobody in my family or relation is Boko Haram or close to any Boko Haram member. These people that wanted to kill me, up till today, if they have the chance, they will kill me because they think I reported them to Yar'Adua who leveled their places of worship and along the line, their leader was killed.
"And that was my crime and why they wanted to kill me. But people that are afraid of me changed the story and they keep on doing it. Every day, they write different things but you and I know that nobody is above the laws of Nigeria. I believe that President Buhari, even if it is his son or blood brother that is a Boko Haram, he will arrest and prosecute him. So the allegation is the figment of the imagination of the writers," he said.
THISDAY
Shettima Justifies N15 billion Budgeted For His Official Residence, Says Peter Obi Suffering From Post-election Trauma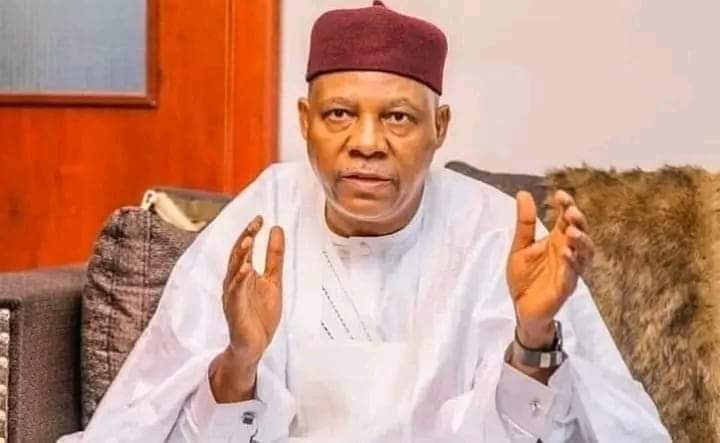 Vice President Kashim Shettima has responded to recent criticisms from Peter Obi, the Labour Party presidential candidate in the 2023 elections.
Stanley Nkwocha, the spokesman for Vice President Shettima, addressed Obi's remarks, defending the administration's decision to spend N15 billion to renovate his boss's residences in Lagos and Abuja.
Obi had questioned why the government planned to spend a lot on renovating the edifices while budgeting a paltry N5 billion for student loans in the country.
In his statement released on behalf of Vice President Shettima, Nkwocha responded to Obi's comments, denouncing what he termed as a series of misguided attacks and falsehoods directed at the administration led by President Bola Ahmed Tinubu.
Nkwocha challenged the criticisms levelled by Obi, citing the allocation of funds for the renovation of the Vice President's official residence by the Federal Capital Territory Administration (FCTA).
He clarified that the project was initiated and funded during the administration of former President Goodluck Jonathan and was later renewed by the current FCT Minister, Nyesom Wike, due to its long-standing abandonment.
The spokesman defended the decision to resume the project, emphasizing the administration's commitment to completing long-abandoned public projects across the nation, a stance he suggested was in contrast to Obi's past directives as governor of Anambra State.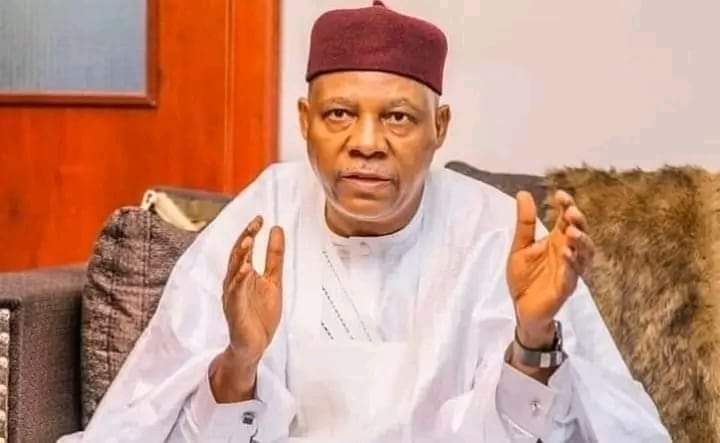 COP28 Delegation: "Tinubu Has Turned Climate Change Conference to Owambe" – Atiku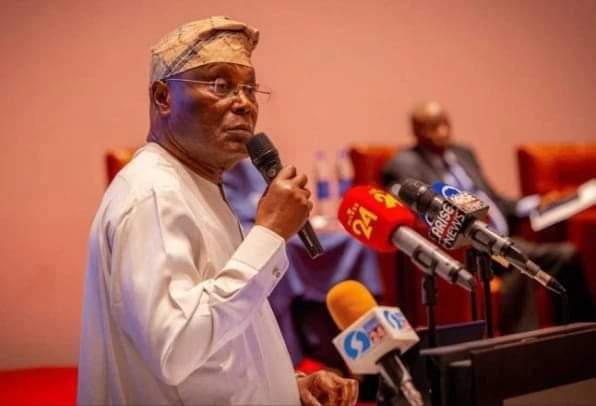 Former Vice President Atiku Abubakar has strongly criticized the reported over-bloated delegation led by Bola Ahmed Tinubu to the COP28 Climate Summit in Dubai.
In a statement released by his media adviser, Paul Ibe, Atiku criticized the size and nature of the delegation, suggesting that Tinubu lacked an understanding of the severity of Nigeria's economic challenges.
Atiku questioned the rationale behind converting a climate change conference into what he described as a "jamboree, all-comers, and 'owambe' party" with over 1,400 delegates.
He characterized the situation as ridiculous and indicative of a governance approach lacking awareness and responsibility.
The statement highlighted the pressing economic hardships faced by Nigeria, emphasizing the need for leaders to align their actions with the available resources.
Atiku criticized the use of borrowed funds for what he termed a "street party" held outside the country, calling attention to the disparity between the purpose of COP28—focusing on improving lives, clean air, healthy food, and a secure future—and the alleged extravagant delegation.
"The economic dire straits that Nigeria is facing demand that its leaders cut their coats according to the cloth available," the statement read, emphasizing the necessity for a more prudent and responsible approach to governance and resource utilization.
Atiku's remarks add to the growing chorus of criticism regarding the alleged misuse of resources and the size of the Nigerian delegation at COP28.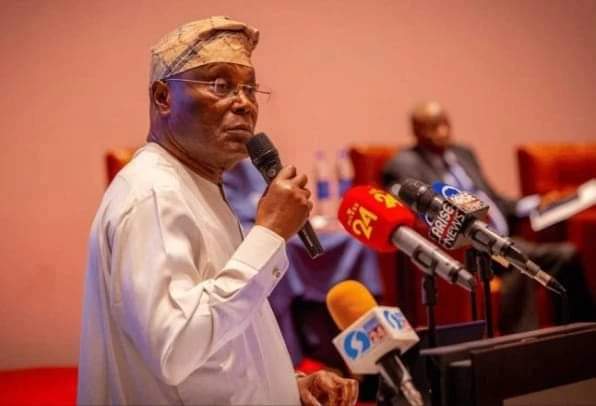 Tinubu Inherited Govt Almost In A coma, Says Governor Abiodun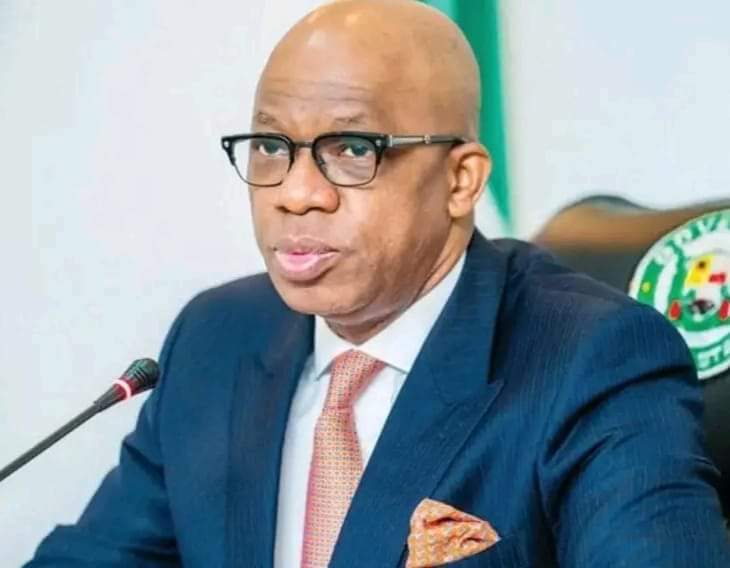 ---
"The President Tinubu-led administration has been very bold and audacious. They have taken the bull by the horns. They've done what no government had done in the history of Nigeria.
"Tinubu inherited an administration that was almost comatose. I believe this government is very bold and taking the bull by the horns.
"President Tinubu has been able to do what no president has ever been able to do in the history of Nigeria.
"President Tinubu deregulated the petroleum industry to save Nigerians." -Governor Dapo Abiodun, Ogun On Channels Television's Sunday Politics