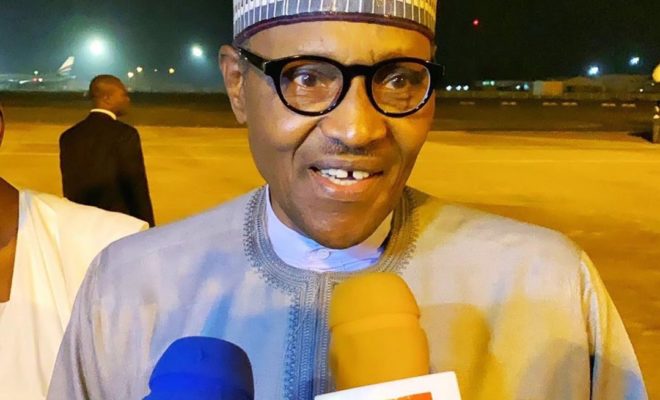 Foreign
I Will Free Every Child Held By Boko Haram – Buhari
By
|
President Muhammadu Buhari has said his administration will ensure that every kidnapped child in Boko Haram captivity is released.
Buhari made the comments in Addis Ababa, Ethiopia during the African Union summit.
He said, "A number of school girls from Chibok and Dapchi earlier abducted by Boko Haram have regained their freedom.
"We commend the gallant efforts of the Multinational Joint Task Force and the partners in supporting the reintegration of the girls.
"Let me categorically reassure you of the steadfast commitment of the Government of Nigeria to ensure the freedom of all kidnapped children from the shackles of Boko Haram.
"We will not relent until every child, boy, or girl, every Nigerian adult in custody of Boko Haram, is freed.
"It is for this reason that the Nigerian Government has condemned and is combating frontally the dreadful activities of terrorist groups like Boko Haram and the so-called Islamic State.
"Of course, the severity of these grave violations varies from country to country.
"The incidence of a single violation of children rights in any country is an indelible dent on the African consciousness and is to be deplored and condemned."