I Get Death Threats Over Headies Awards -Ayo Animashaun
Founder of Hip TV and executive producer of The Headies Award, Ayo Animashaun, spoke about the controversies trailing the recently-held Headies Awards in a very interesting interview with Punch's Sunday Spice. You recall that Olamide had fallen out with Mavin boss Don Jazzy after his protege Lil Kesh didn't win the Next Rated category that was won by Reekado Banks, Don Jazzy's protege. Excerpts continue below…
I am not worried and there is nothing to worry about. I could if it was my meal ticket but it is not. Although we have had sponsors, but in the past five or six years, we have organised the Headies Awards singlehandedly, and this requires a lot of financial commitment. Artistes always disagree with awards. Some were vocal while others were not. This is not the first time something like this is happening. The screening team put in a lot of work.
What system was adopted for the voting process?
There was an online voting system which collects the phone numbers and email of voters and the votes are automatically counted. That way, you would see who won and who did not. It is devoid of any form of rigging because you cannot vote more than once in one hour. There are different voting categories and some are strictly left for the judges to decide. It is easy to discover if anyone voted or not. Two years ago, we stopped the SMS voting because our SMS partner complained that people came to them to lobby for votes. We did not want our credibility to become an issue. Artistes should learn to check the year under review and understand the definition of each category. People should always vote, or else another artiste will win over the one they like.
Were the awards lobbied for?
People try to lobby and it is not just right to mention names. Some have even offered to buy the cars. We bought three out of the eight cars that have been given out. We started giving out cars when the category became big and we did not want to stop. Revelation of the Year is supposed to be bigger than Next Rated but people attach more importance to it because it comes with a price and Nigerians like freebies. With all sense of humility and responsibility, the artistes cannot pay us and we cannot collect money from them. It is not in our character and we are not greedy. The award plaque is a 21-karat gold plaque and it is mounted on marble. We want to genuinely support the system.
Some people are of the opinion that some of the winning were undeserved.
If you do not vote, the win would be undeserved. It is the same thing as a political election. No one has the right to complain if they did not vote. The voting was poor this year. Most people took the voting for granted and did not vote, so how can they decide who should win and who should not? They should find out if the winners did anything other than just turning up for the awards. At least, someone would be angry enough to say we collected some money from him or her. We deserve some respect if that has not happened in 10 years, why should it occur at this time? We had an average of 500 nominees and over 109 winners.
Some also believe the results were influenced
I would feel offended if i'm ever asked whether we collected money from any artiste. I am like a father to them and I try not to meddle or prefer any artiste over the other. We did not influence the results submitted by the screening team and we also did not reveal the identities of all members of the jury. People have gone to the extent of threatening lives if their artistes do not win. I have reported some of them to the police too.
Fans believe Olamide should apologise to you. Has he?
Olamide is like a son to me. What he did was to the Headies and not to me but he has apologised to me personally. He knows the right thing to do because The Headies is a platform that has celebrated a lot of artistes including him. He and Don Jazzy apologised to me the next day. As the executive producer of the award, I do not act unilaterally, I have a board and we have a disciplinary team and very soon, they will come up with a statement on how to handle the whole issue. We would make it public.
Having enjoyed dominance for 10 years, do you think other award platforms should also spring up?
Of course they should. It is better to have more awards. You do not enjoy that kind of dominance when you spend your money all the time. Sometimes, I think I am crazy for still continuing every year, even without sponsorship. People go into business to make money; maybe others are smarter for not doing it. We do what we do because we have a passion for it.
How do you feel about P-Square boycotting the award?
You cannot have all the artistes in the country around every year. Just a few days before it held, we postponed the awards to two days and no one was given a prior notice. I cannot mandate artistes that were nominated to cancel their previous shows to be present at Headies. If they were billed to perform at another event, they would not return their payment because of Headies so as not to be sued. They performed last year at the Headies last year and they closed the show. I also saw Paul a day after the awards was held and we are fine.
How do you spend you relax?
I usually take a break after the award every year but I have not been able to do that for a couple of reasons. I usually travel alone or with my wife to a quiet place. This is not the time to go on long holidays, we still have a lot of opportunities to harness in Nigeria.
"She Took Care Of My Son When I Left To UK To Give Birth To My Twins" — Kindhearted Nigerian Woman Rewards Her Housemaid With Canada Sponsorship
A Nigerian lady identified as Lioness Eze wrote: "Miracle is her name
She was a maid to me.
She's here in Canada to do her first degree in IT innovation ( I'm her full sponsor). She's 20
She took care of my son when I left to UK to put to bed to my twins. My son never for one day felt I wasn't around him.
Each time my son asks of where the dad is, she's always there for him to make sure no vacuum at all
When we relocated to Canada, I started pursuing her greener pastures.
I applied for her degree program into same university as mine in Ontario. She got the admission, I started applying for her visa, she was denied first time. But she was granted visa the second time and was given 3 years visa to study in Canada.
She has arrived😁😁 pictures bellow
She even traveled with us to UK for summer 😁
Isn't her name speaking for her?(Miracle)
NB : she calls me mommy, ( her biological mother is late) she's my older daughter now, anywhere U see her, tap her back and tell her she's really a miracle to her generation
GRACE GOD has given me which is unique from others is, you can't be around me and remain same. If you are around me and your life never changes, it means you need to change ur attitude."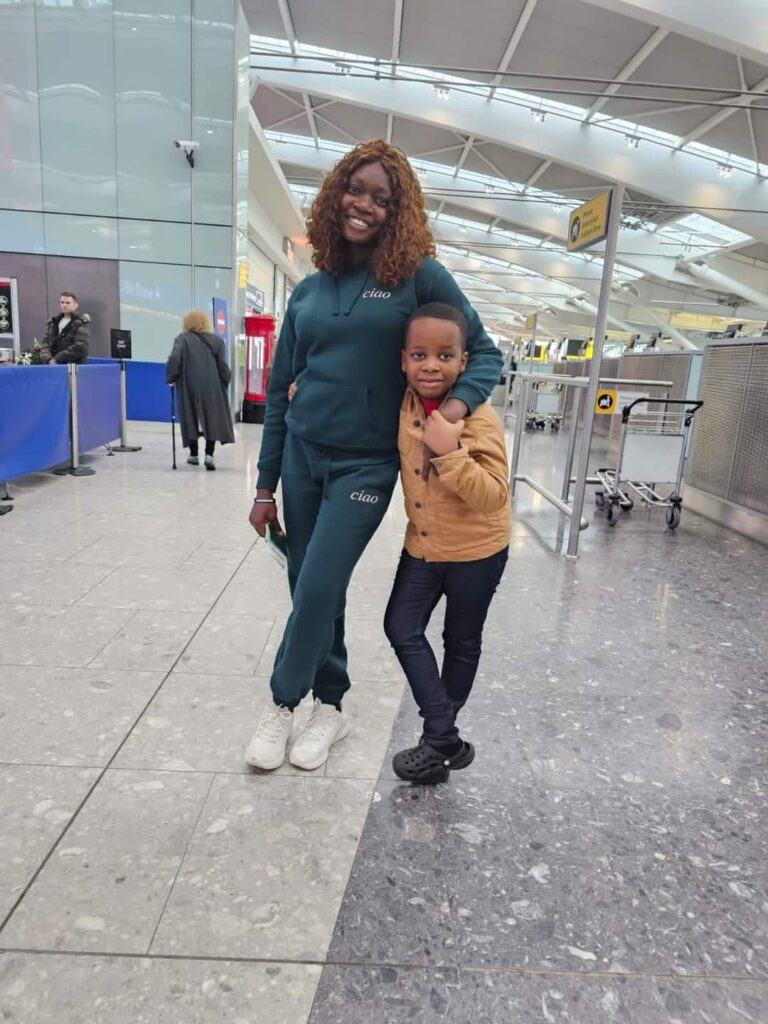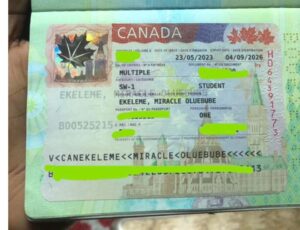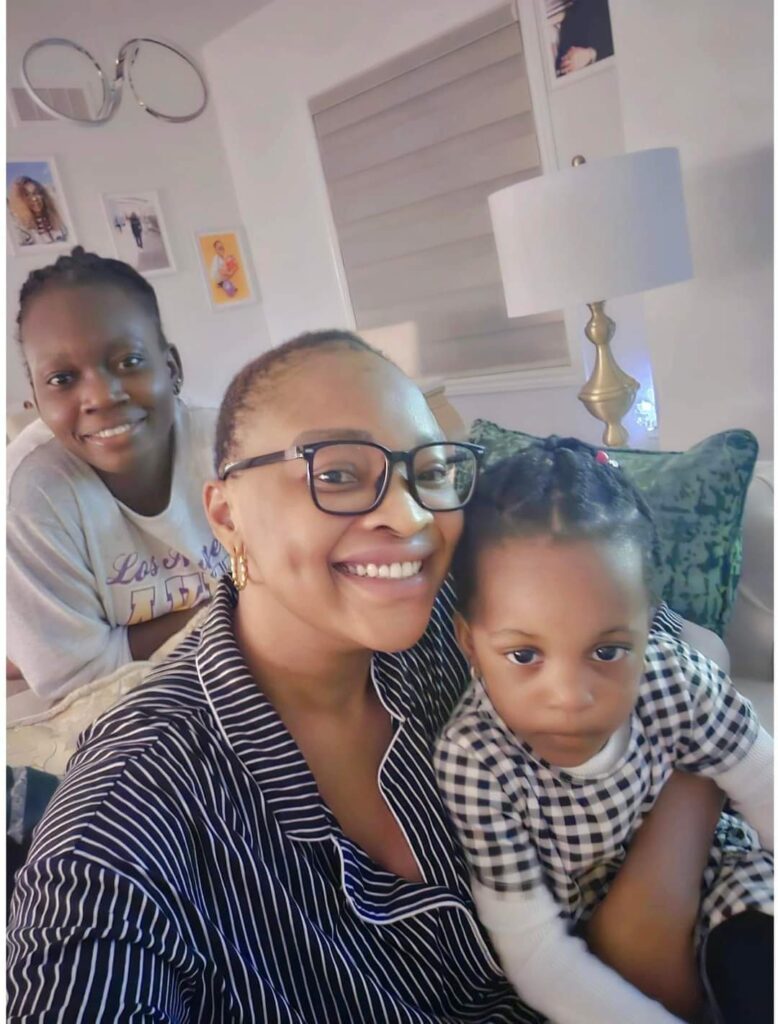 I'm still single and searching – 70-year-old virgin Cries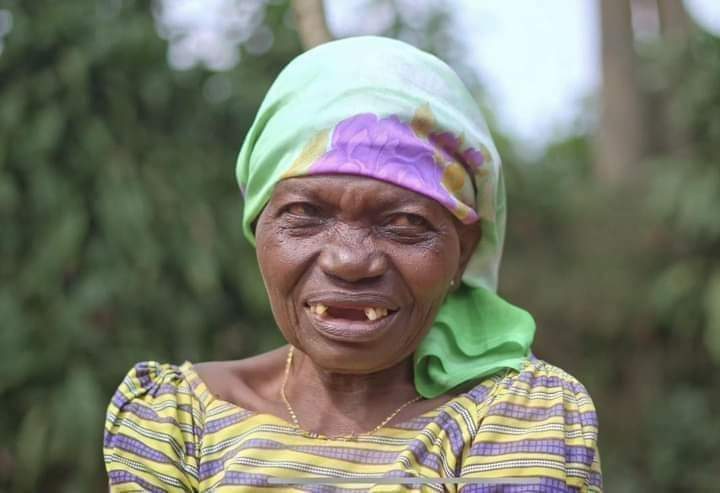 An elderly woman has lamented being single and still searching because she rejected many men in the name of sacrificing her life to give her siblings a good education before getting married.
"The reason I am still single is that I haven't found the right man for me. But when I was still a young girl, several men were chasing after me. I dated several, but I refused to get married before my siblings graduated because I was the one who was taking care of them. Men would approach me for marriage and I would tell them no because I wanted to educate my siblings first, then marry later," she said.
"If I get a husband, I would get married. I'm ready to be a wife and move in together with my husband," Alphonsine said.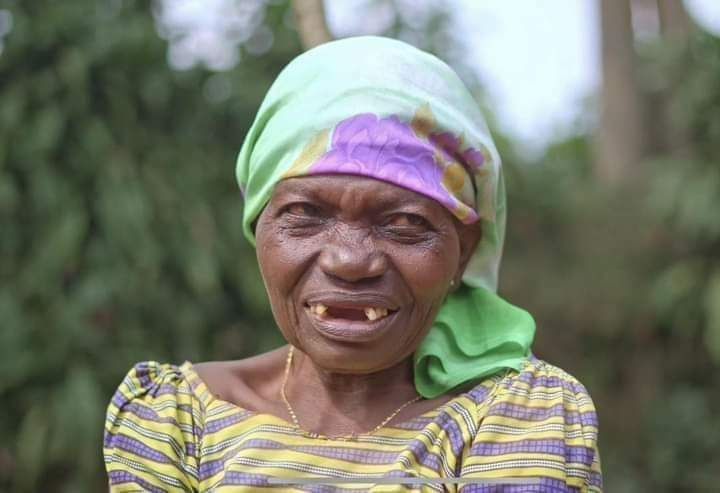 Time To Sanction Wike Has Come, He Has Touched The Tiger's Tail- Atiku's Camp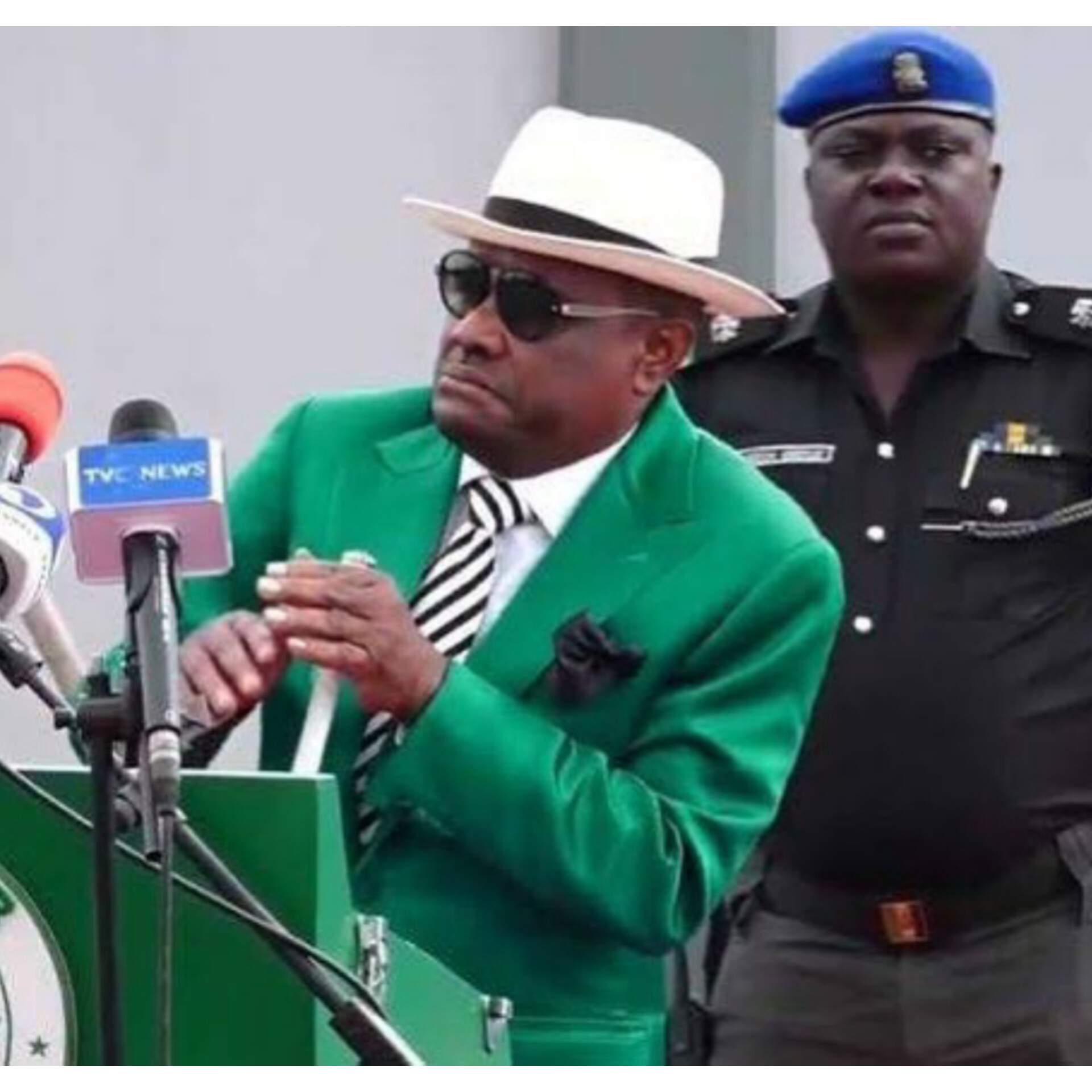 For daring to call for the expulsion of the presidential candidate of the PDP, Atiku Abubakar, the camp and political associates of the former vice president has moved against Nyesom Wike, asking the NWC to discipline him.
They described Wike as a serial betrayal who formed the group of five governors that committed series of anti party activities against the PDP during the February 25 presidential election.
Director of Research and Documentation of the PDP Presidential Campaign, Dr. Pedro Obasike said,
"Wike coming out to ask for the expulsion of the number one leader of the party and the presidential flag bearer of the party and the recipient of the mandate of the Nigerian people as declared in INEC's submission that we won 21 states and asking Atiku to be expelled from the party, Wike has crossed the red line and now, he should be ready. He has all the money to fight us back because we are coming at him like a thousand bricks.
"He has unleashed the dogs of war and we will not sit back and watch him ride rough over the party and majority of Nigerians like he did for 8 years over the humility of the Rivers people. That can no longer suffice".
He also challenged Wike to publish his bank account when he assumed office as a governor and after his eight years tenure as the governor of Rivers state.
According to Obaseke, "Wike is a member of the APC, a sitting Minister of an APC government. Wike openly campaigned against the PDP. You see, by their fruits, we shall know them. By all intents and purposes, Wike is not a member of the PDP' .
"If you remember clearly, just a few months to the election, Barrister Nyesom Wike, then the governor of Rivers State ran to the court to get an injunction to preclude and stop the PDP from expelling him from the party. If he was so untouchable and bigger than the entire party machinery, why did he do that? Whether we like it or not, Wike is Satan lieutenant.