I don't have a releationship with the late doctor's family – Ibinabo on her journey to prison
The embattled actress granted her first interview since her bail appeal was turned down, she opened up on the accident which killed a doctor .Here is a report by Vanguard
"Since the incident happened, I have learnt how not to trust anybody any more. I put my trust now in the Lord. And this is better explained in the new song I recorded. The music captures my story. Emotionally, I have been drained and to some extent humiliated, even in public…I wasn't happy that I was involved in that accident. I have said it over and over again that I'm deeply sorry that it ever happened.

I don't know how else to atone for the accident. I started begging my victim's family from the very day the accident happened. My family attended the funeral rites and service of songs and I even attended the 40 days prayer when I was strong enough to move about. I met with the mother and the wife of the deceased. There's virtually nothing I didn't do to plead with the family of the deceased to let me off the hook. I'm still pleading with them as I speak with you right now."
With this heart-rending statement Ibinabo Fiberesima broke down in tears after she was released from Kirikiri prison in 2009. It was same again Friday last week, as the appellate court dismissed her appeal and affirmed the High Court's judgement, which sentenced her to five years imprisonment for manslaughter.
*Ibinabo She was convicted following the death of a Lagos-based medical doctor, Dr Giwa Suraj, whom she killed in an auto accident along Lekki–Epe expressway, Lagos. However, seven years after she had that horrible experience, the ex-beauty queen and incumbent president of the Actors Guild of Nigeria,AGN, is back to face the music. When the news of her conviction went viral on the internet, even her enemies wept for her.
But despite the odds, the good thing is that Ibinabo has come to accept her fate, even as she said, she's always praying for the family of her accident victim, Dr. Giwa Suraj. Apparently, since the judgement was delivered, it has been greeted with an outpouring of emotion, pain and regrets on the part of Ibinabo's colleagues.
While at the Kirikiri prison, emotion pervaded the vicinity as the movie stars took turns to see the actress seated in a small waiting room. Looking depressed and in low spirit, once cheerful Ibinabo expressed faith in God that the days of storms would soon be over. Her look confirmed one thing and that's there is nothing that rends the heart, that ruins a life so quickly as being shut out of the world.
But while she was trying to hide her emotion, other female inmates were busy having fun, as they kept shouting and waving at some of the popular Nollywood faces who were at the prison. Ibinabo's lawyer was among the early birds at the prison. He disclosed that he would be heading to the Supreme court, on Monday, to apply for stay of execution of the jail sentence
 My relationship with my accident victim's family
Meanwhile, a week before she was convicted, the actress painted a clear picture of the kind of relationship that was existing between the family of the deceased and herself. Speaking with Showtime Celebrity, Ibinabo revealed that the late Dr. Suraj's family banned her from coming to visit them. According to her,
"I don't have a relationship with the family. They banned me from coming to see them. I used to visit the mother, but they warned me to stop coming to their house. So, I can only pray for them and that's what I did always." Asked if she has ever tried to send the family goodwill messages, the actress replied, "If I had their GSM lines, I would have sent them messages. But like I said earlier, I was banned from visiting them. They said I should not dare get close to them."
 Also recounting what led to her present predicament, Ibinabo revealed that part of the condition for granting her bail in 2009, was that she should appeal the decision of the High Court, which sentenced her to five years in imprisonment.
When I was granted bail, the condition for granting the bail was that I should challenge the jail term slammed on me by the High Court, and urge the court to restore the decision of the Magistrate Court which fined N100,000 and I paid. And the appeal was only heard in January, that's all. The case was between Lagos State government and I," Ibinabo recounted.
 Second journey to Kirikiri prison 
Surprisingly, the appellate court, Friday last week dismissed her appeal as it affirmed the High Court's judgement. Devastated by this development, the embattled actress broke down and wept like a baby as she was led out of the court after the judge ordered that she should be sent to Kirikiri for the second time.
 Painful also was the fact that she was on her way to Port Harcourt when she got a call ordering her to turn back and present herself in court, unknown to her that it would be the beginning of her second journey to Kirikiri prison.
 I'm still AGN president
 Ibinabo also addressed some of the burning issues affecting the smooth running of the actors' body.

 According to her, while she was away, they freezed the guild's bank account, making it almost impossible for the leadership of the guild to draw money for their health insurance scheme. She debunked the insinuation that she abandoned her office following the High court ruling that sacked her as the president of the guild, maintaining that she's still the incumbent president of the Actors Guild of Nigeria. Explaining why she has been away for some time now,the first AGN female president said it was as a result of health challenges. She revealed that she travelled abroad for medical test and they discovered a lump in her breast which has been removed. Speaking further, she said, "the welfare of my members comes before any other thing. We must continue to push on our health insurance scheme for our members.
I have my own health challenges too. I went for a test and they found a growth- a lump in my breasts which I had to remove. So, if we don't do these tests continuously anything can happen. We usually take our lives for granted. You must continue to go for routine medical examinations. That's what AGN is all about. We are here to ensure that our members are properly taken care of. We can't get our money in the bank to pay for our health insurance because they froze the account. I opened the account before the case started." "We are back on track and everything is beginning to happen again.
From next week, we would start touring all the states with a free computerized eye screening exercise for all members. We are getting back to our rhythm after all the distractions. "Our members are the ones that have suffered. I think it is time we helped them and pay attention to them. We have lost a lot of our members to death recently. It is very painful because we have not been able to pay for insurance scheme following the crises in the guild." However, following the prolonged crisis rocking the actors' body, Ibinabo lamented a situation where aggrieved members of the Guild would refer to her prison ordeal each time they want to attack her. " Every time they want to throw things at me, they would bring it up. I didn't steal anybody's money snd I am not a criminal. I was involved in an accident and I have internally remained sorry that it happened. They said I am going to jail again. I almost died the first time I was sent to jail in 2009. I almost committed suicide. But thank God that He brought me out of that depression," she lamented.
"She Took Care Of My Son When I Left To UK To Give Birth To My Twins" — Kindhearted Nigerian Woman Rewards Her Housemaid With Canada Sponsorship
A Nigerian lady identified as Lioness Eze wrote: "Miracle is her name
She was a maid to me.
She's here in Canada to do her first degree in IT innovation ( I'm her full sponsor). She's 20
She took care of my son when I left to UK to put to bed to my twins. My son never for one day felt I wasn't around him.
Each time my son asks of where the dad is, she's always there for him to make sure no vacuum at all
When we relocated to Canada, I started pursuing her greener pastures.
I applied for her degree program into same university as mine in Ontario. She got the admission, I started applying for her visa, she was denied first time. But she was granted visa the second time and was given 3 years visa to study in Canada.
She has arrived😁😁 pictures bellow
She even traveled with us to UK for summer 😁
Isn't her name speaking for her?(Miracle)
NB : she calls me mommy, ( her biological mother is late) she's my older daughter now, anywhere U see her, tap her back and tell her she's really a miracle to her generation
GRACE GOD has given me which is unique from others is, you can't be around me and remain same. If you are around me and your life never changes, it means you need to change ur attitude."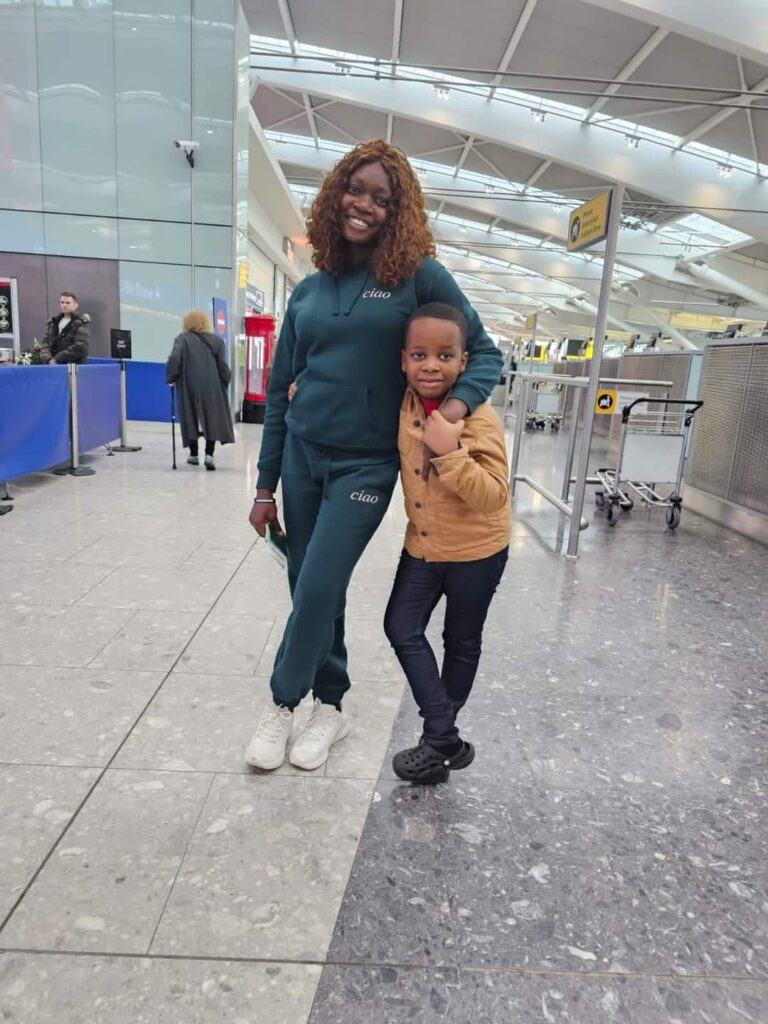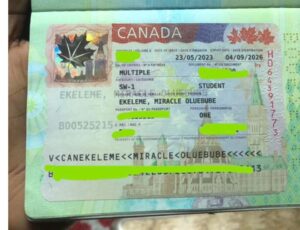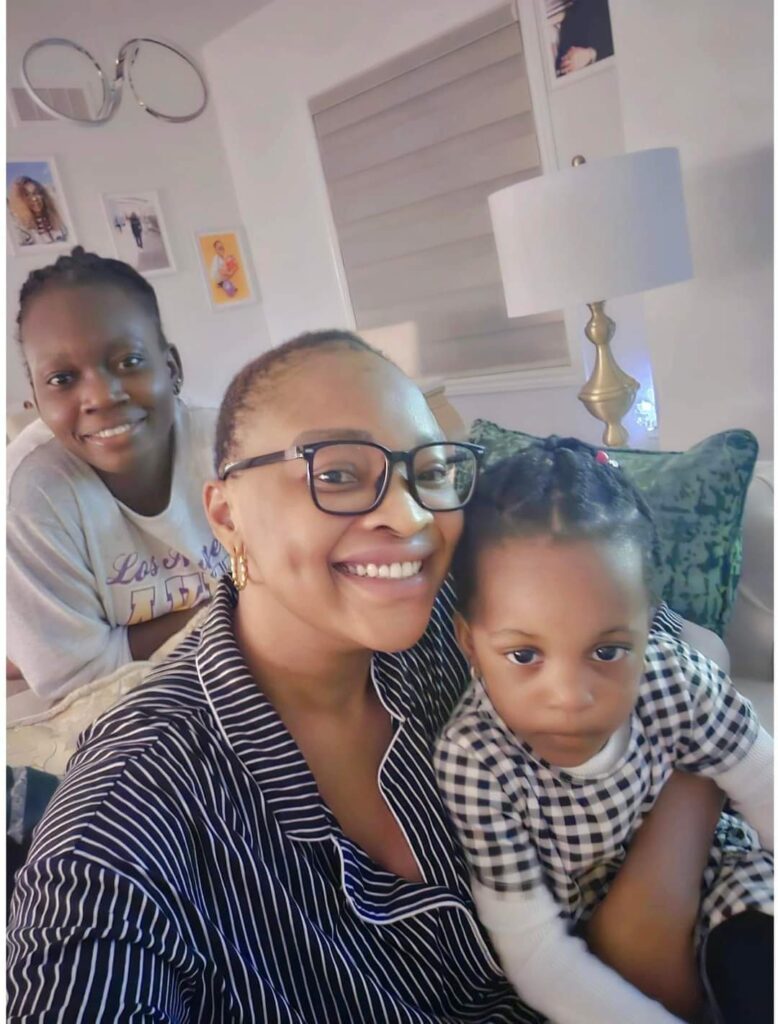 I'm still single and searching – 70-year-old virgin Cries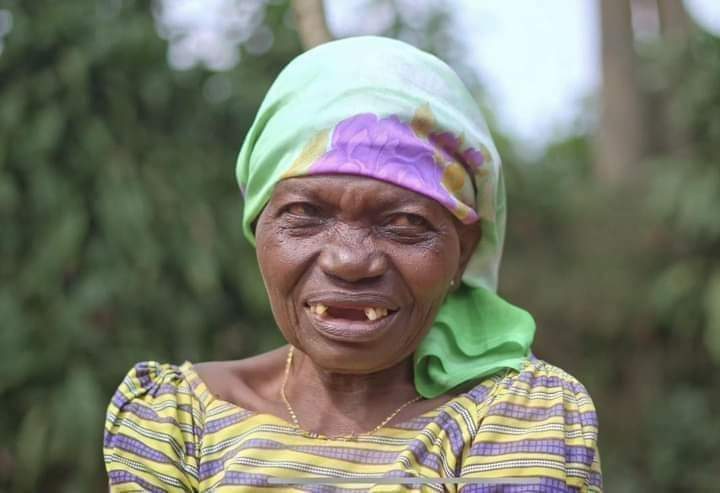 An elderly woman has lamented being single and still searching because she rejected many men in the name of sacrificing her life to give her siblings a good education before getting married.
"The reason I am still single is that I haven't found the right man for me. But when I was still a young girl, several men were chasing after me. I dated several, but I refused to get married before my siblings graduated because I was the one who was taking care of them. Men would approach me for marriage and I would tell them no because I wanted to educate my siblings first, then marry later," she said.
"If I get a husband, I would get married. I'm ready to be a wife and move in together with my husband," Alphonsine said.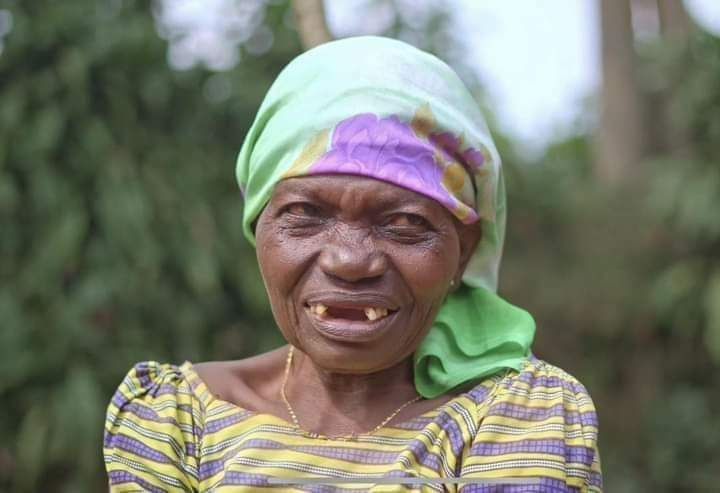 Time To Sanction Wike Has Come, He Has Touched The Tiger's Tail- Atiku's Camp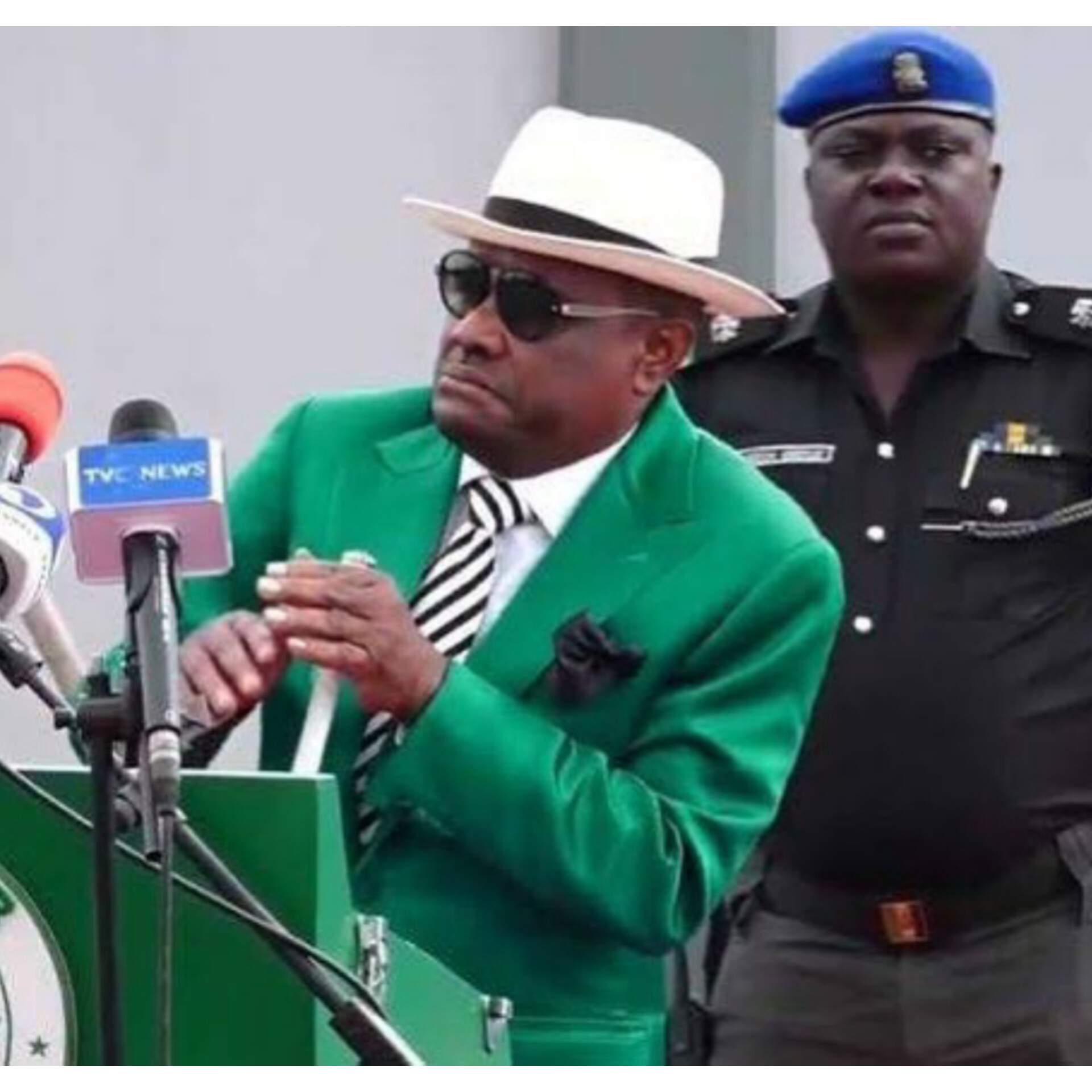 For daring to call for the expulsion of the presidential candidate of the PDP, Atiku Abubakar, the camp and political associates of the former vice president has moved against Nyesom Wike, asking the NWC to discipline him.
They described Wike as a serial betrayal who formed the group of five governors that committed series of anti party activities against the PDP during the February 25 presidential election.
Director of Research and Documentation of the PDP Presidential Campaign, Dr. Pedro Obasike said,
"Wike coming out to ask for the expulsion of the number one leader of the party and the presidential flag bearer of the party and the recipient of the mandate of the Nigerian people as declared in INEC's submission that we won 21 states and asking Atiku to be expelled from the party, Wike has crossed the red line and now, he should be ready. He has all the money to fight us back because we are coming at him like a thousand bricks.
"He has unleashed the dogs of war and we will not sit back and watch him ride rough over the party and majority of Nigerians like he did for 8 years over the humility of the Rivers people. That can no longer suffice".
He also challenged Wike to publish his bank account when he assumed office as a governor and after his eight years tenure as the governor of Rivers state.
According to Obaseke, "Wike is a member of the APC, a sitting Minister of an APC government. Wike openly campaigned against the PDP. You see, by their fruits, we shall know them. By all intents and purposes, Wike is not a member of the PDP' .
"If you remember clearly, just a few months to the election, Barrister Nyesom Wike, then the governor of Rivers State ran to the court to get an injunction to preclude and stop the PDP from expelling him from the party. If he was so untouchable and bigger than the entire party machinery, why did he do that? Whether we like it or not, Wike is Satan lieutenant.