How Mamman Daura used Garba Shehu to Undermine Me – Aisha Buhari
here is a new storm brewing at the home of the President, Major General Muhammadu Buhari (retd.), as his wife, Aisha, has alleged that his spokesman, Garba Shehu, takes orders from Mamman Daura.Aisha says Buhari's Senior Special Assistant on Media and Publicity, Garba Shehu, now takes orders from her husband's powerful nephew, Daura.In a statement she signed on Wednesday, Mrs. Buhari said it was Daura that ordered Shehu to issue a statement to say that the office of the First Lady had been scrapped.Mrs. Buhari said when she returned from her long visit to Europe a few weeks ago, she granted an interview to NTA at the airport wherein she revealed that it was Daura's daughter, Fatima, that leaked a video showing her protesting the excesses of the Daura family.She alleged that rather than do his job and clear the air, Shehu ensured that her media aides and NTA employees were suspended for airing the interview.Garba then, vented his anger on the NTA management, insisting that the media crew to my office must be sacked. He succeeded in getting them suspended for doing their job. I had to intervene to save the innocent staff from losing their means of livelihood by involving the Department of State Services in order to ascertain roles played by key actors in the saga." Mrs. Buhari, therefore, asked Shehu to resign, as his loyalty was not to the retired General but to an unelected nephew of her husband.Aisha added, "To make matters worse, Mr. Shehu has presented himself to these people as a willing tool and executioner of their antics, from the corridors of power even to the level of interfering with the family affairs of the President. This should not be so.She said there was a ploy by Shehu and his ilk to start a smear campaign against her and her children.Aisha added, "Today, even without a budget, I am able to run my humanitarian programmes. In saner climes, Garba Shehu would have resigned immediately after going beyond his boundaries and powers. "Garba Shehu needs to understand that this kind of behaviour will no longer be tolerated.
Shettima Justifies N15 billion Budgeted For His Official Residence, Says Peter Obi Suffering From Post-election Trauma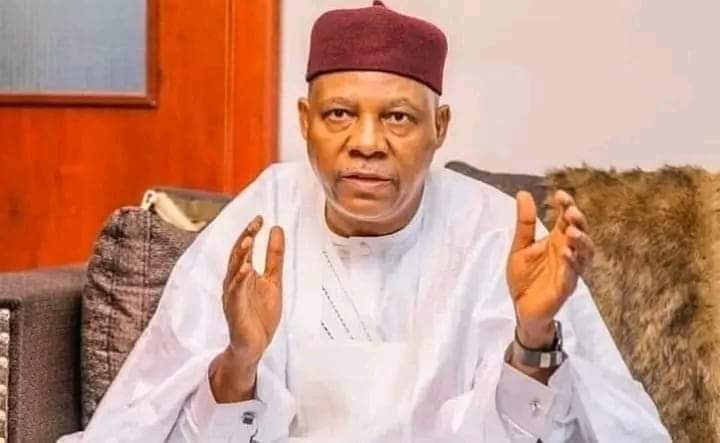 Vice President Kashim Shettima has responded to recent criticisms from Peter Obi, the Labour Party presidential candidate in the 2023 elections.
Stanley Nkwocha, the spokesman for Vice President Shettima, addressed Obi's remarks, defending the administration's decision to spend N15 billion to renovate his boss's residences in Lagos and Abuja.
Obi had questioned why the government planned to spend a lot on renovating the edifices while budgeting a paltry N5 billion for student loans in the country.
In his statement released on behalf of Vice President Shettima, Nkwocha responded to Obi's comments, denouncing what he termed as a series of misguided attacks and falsehoods directed at the administration led by President Bola Ahmed Tinubu.
Nkwocha challenged the criticisms levelled by Obi, citing the allocation of funds for the renovation of the Vice President's official residence by the Federal Capital Territory Administration (FCTA).
He clarified that the project was initiated and funded during the administration of former President Goodluck Jonathan and was later renewed by the current FCT Minister, Nyesom Wike, due to its long-standing abandonment.
The spokesman defended the decision to resume the project, emphasizing the administration's commitment to completing long-abandoned public projects across the nation, a stance he suggested was in contrast to Obi's past directives as governor of Anambra State.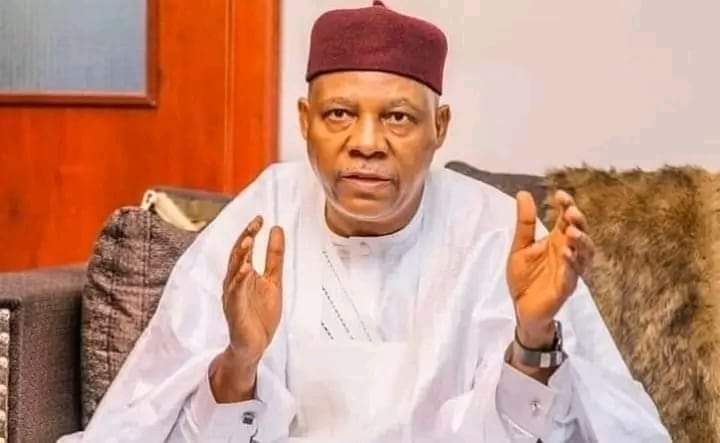 COP28 Delegation: "Tinubu Has Turned Climate Change Conference to Owambe" – Atiku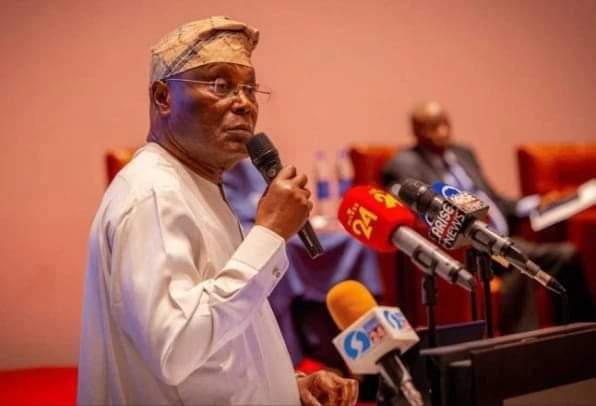 Former Vice President Atiku Abubakar has strongly criticized the reported over-bloated delegation led by Bola Ahmed Tinubu to the COP28 Climate Summit in Dubai.
In a statement released by his media adviser, Paul Ibe, Atiku criticized the size and nature of the delegation, suggesting that Tinubu lacked an understanding of the severity of Nigeria's economic challenges.
Atiku questioned the rationale behind converting a climate change conference into what he described as a "jamboree, all-comers, and 'owambe' party" with over 1,400 delegates.
He characterized the situation as ridiculous and indicative of a governance approach lacking awareness and responsibility.
The statement highlighted the pressing economic hardships faced by Nigeria, emphasizing the need for leaders to align their actions with the available resources.
Atiku criticized the use of borrowed funds for what he termed a "street party" held outside the country, calling attention to the disparity between the purpose of COP28—focusing on improving lives, clean air, healthy food, and a secure future—and the alleged extravagant delegation.
"The economic dire straits that Nigeria is facing demand that its leaders cut their coats according to the cloth available," the statement read, emphasizing the necessity for a more prudent and responsible approach to governance and resource utilization.
Atiku's remarks add to the growing chorus of criticism regarding the alleged misuse of resources and the size of the Nigerian delegation at COP28.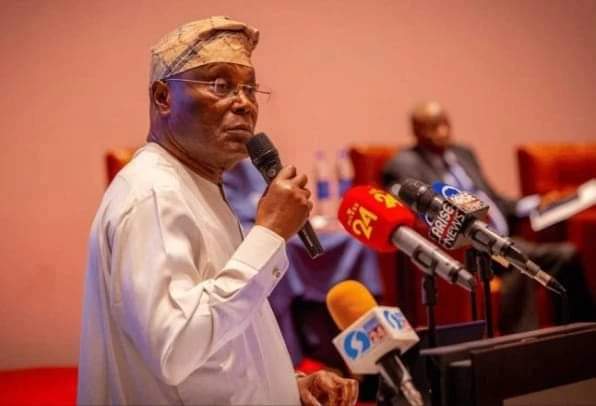 "Lagos Is Bigger Than Ghana" – Ghanaian Singer, Efya, Settles Music Industry Comparison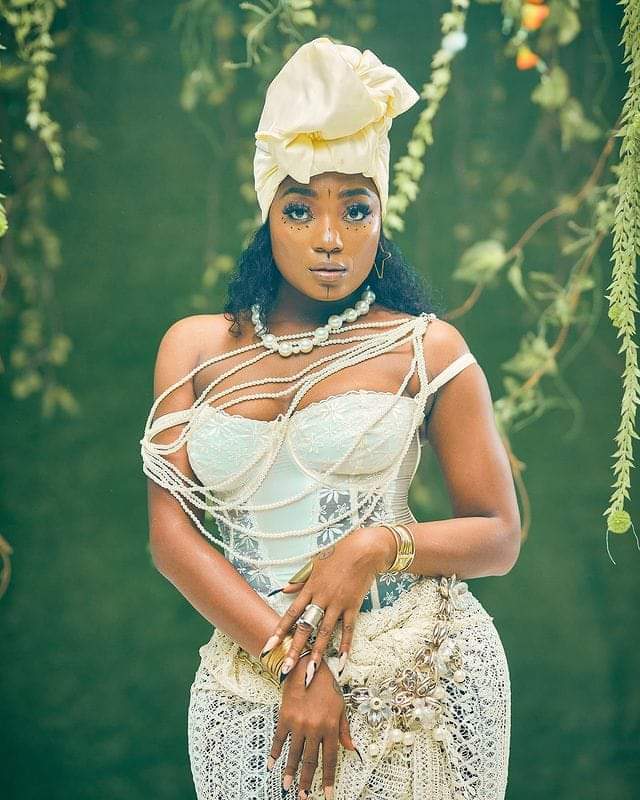 She said: "Nigerian and Ghanaian music markets are not the same. Nigerians are way more than we are in terms of numbers. Numbers really matter now. The number of people that will stream Nigerian music in Nigeria is different from the number of people that will stream Ghanaian music in Ghana. The numbers are not the same.
"In the capacity of numbers, Lagos is bigger than Ghana. It is like the music hub itself. Nigerians are way bigger than we are. So, usually when I see people comparing, I'm like, 'Do you guys know?'
"There shouldn't be any comparisons. What I believe that we should is that we should be more collaborative. Find our vibes and put them together to advance what Afrobeats is going to be in the future; for us to be the gatekeepers of our own sound. And I think that's the power move."