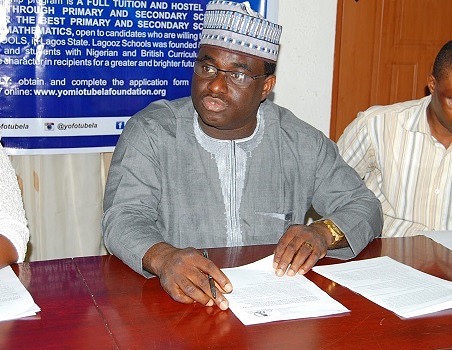 News
FG Has Agreed to Pay Salaries of private School Teachers Owed During The Lockdown – Yomi Otubela
By
|
Speaking on TVC on Monday morning, July 13, Otubela said the association forwarded a proposal to the Economic Sustainability Committee headed by Vice President Yemi Osinbajo, for the government to pay the salaries of the private school owners and that an approval has been granted to the proposal by the Federal Executive Council.
"We have written to the Federal government to understand that these teachers are teaching Nigerian children and that they need to keep them and their families together during the lockdown.
So the Federal government has listened to our request. We requested that the teachers salaries in private schools should be taken over by the government during the months of the lockdown. We also requested for a single digit loan for private schools to cushion the effect of the COVID19. We requested for support for schools that have existing loans, that they (FG) should liase on our behalf with the Central Bank of Nigeria CBN and CBN will liase with commercial banks and other financial institutions to ensure that they give them soft landing in terms of moratorium to repay and deduction in the interest loan.
The Federal government has approved that they will take over the payment of teachers salaries.
The proposal was sent to the Economic Sustainability Committee headed by the Vice President Yemi Osinbajo and it was approved by the Federal Executive Council.
We are already talking to them to know the modalities for the disbursement".

He however pointed out that it is only private schools registered under its association that will benefit from the Federal government's bailout.