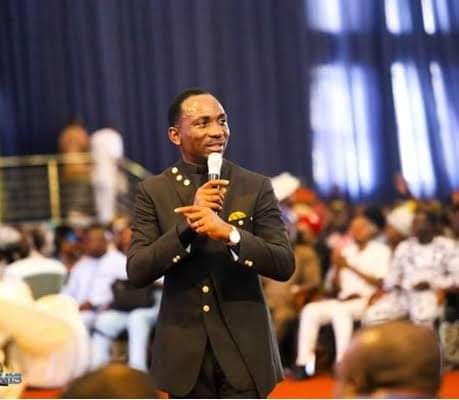 News
Fake Bishops: Those Criminals Must Be Arrested – Pastor Enenche Blows Hot, Slams Tinubu, Shettima
By
|
'Fake Bishops: Those criminals must be arrested – Pastor Enenche Blows Hot, Slams Tinubu, Shettima
"You know there is a contest going on in this country right now where some criminals paraded themselves as bishops,"
"That is the level to which the criminal leadership of this country has descended.
"You see like begets like. Those who send them are like them. That is the impersonation of the highest order and they should be arrested and tried."
Enenche queried the audacity of the APC in seeking to continue in power after performing woefully since it assumed power more than seven years ago.
"You want to lie to lead, you want to cheat to lead, you want to kill to lead and your platform has led for seven to eight years and the only thing the country got was bloodshed, killings, banditry and you're still pushing yourself forward," he added.