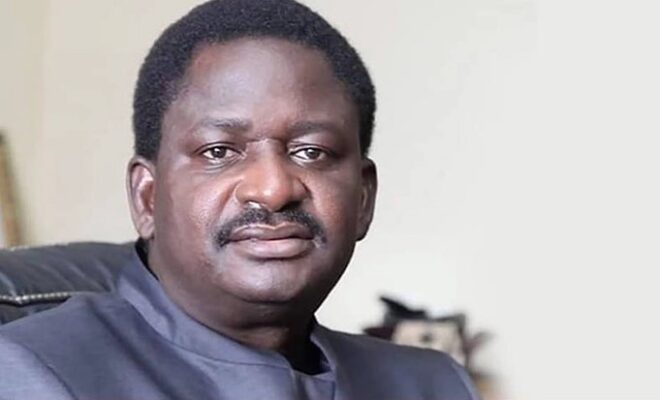 News
EndSARS : I've Received Curses On My Phone -Adesina
By
|

The Special Adviser to the President on Media and Publicity, Femi Adesina, says he has been receiving curses and messages from hell due to false reports that he was against the #EndSARS protests.
Adesina, who is the President's most senior spokesman, said this in an article titled, 'An Enemy of the People' published on Thursday evening.
He said an online medium had falsely accused him of telling the President, Major General Muhammadu Buhari (retd.), to ignore the protests and not give in to the demands of 'Twitter warriors'.
The President's spokesman said someone went ahead to post his telephone numbers on social media which led to him receiving calls and hate messages.
Adesina stated that he received a second round of attacks when an old interview he had granted Channels Television on the 'Revolution Now' protests was twisted to make it appear as if he was referring to the #EndSARS protests.
The President's spokesman thanked Channels TV for clarifying the interview but said despite the move by the television station, the attacks did not stop.
Adesina claimed many people hated him because they were envious of his position as the President's spokesman.
He, however, said he would remain loyal to the President, describing him as his hero.