Compared to Jonathan, Buhari is a Weakling – Reno Omokri speaks on Benue Visit
Former aide to ex-president Goodluck Jonathan, Reno Omokri has reacted to the cold welcome President Buhari received on his visit to Benue state. He also spoke on what he thinks about the president's statement of not knowing that the Inspector General of Police failed to follow his orders.
Read the articles he posted on Facebook below.
What happened today that a usually boastful Nigerian President did not post photos of the "mammoth crowd" that came to receive him in Benue as before? Instead of a mammoth crowd, the President was welcomed to the food basket of the nation with a mammoth silence. ‪But trust Lie Mohammed. He would soon say that nobody trooped out to welcome Buhari to Benue because the President has provided so many jobs for Benue people that they are all too busy working to come out and welcome him! If satan is the father of lies, then APC is the mother. ‬
"I Never Knew the Inspector General of Police Moved To Nasarawa After I Sent Him To Benue"-President Buhari. Dear President Nana Addo Dankwa Akufo-Addo, come and see the person who wants to teach you how to fight corruption in Ghana. A man who is clueless about happenings in his own government wants to teach Ghana how to govern! President Buhari is so embarrassing that no matter how tired a patriotic Nigerian is, he or she will always summon up the energy to get up and change the channel whenever this embarrassment of a President shows up on the television screen!
READ "Buhari can be beaten and beaten silly" – Omoyele Sowore
Compared to Jonathan, Buhari is a Weakling
"I Never Knew the IGP Moved To Nasarawa After I Sent Him To Benue". These were the words of President Muhammadu Buhari, a man sold to Nigeria as a strongman leader.
Going further, the President is quoted to have said "I did not know that the IG did not stay in the state. I am getting to know this at this meeting. I am quite surprised."
This revelation from President Buhari has vindicated his wife, Aisha Buhari, who in 2016 revealed that the President had lost control of his government.
READ #NigeriaHasDecided Here are some of the reasons why Goodluck Jonathan lost to Buhari
What type of Commander-in-Chief gives an order and does not have processes in place to verify that such orders have been carried out? A weak leader that is who.
President Buhari and his All Progressive Congress sold a lie that former President Jonathan was weak, however, if an Inspector General of Police had disobeyed President Jonathan's orders two things would have happened;
a. Former Jonathan would have known because he had a practice of verifying that his orders had been obeyed, and
b. Ex President Jonathan would have sacked such an IGP before you could say Jack Robinson.
A case in point is that of former Inspector General of Police, Suleiman Abba. IGP Suleiman Abba was established to have committed an infraction on April 21, 2015 and he was fired by President Jonathan on the same day.
But President Buhari's weakness and inaction, as typified in the willful disobedience of his order by IGP, Ibrahim Idris, is part of a pattern of behaviour that shows that the President is in office but not in power.
READ We hope Jonathan's chat with the media today will be different from the others 🙂
During the Jonathan administration, some ministers and other officials were accused of either corruption or conflict of interest and they were summarily fired. One on the same day and the other after a two week investigation.
Reno Omokri
But contrast that with President Buhari who left his Secretary to the Government of the Federation, Babachir Lawal, in his job even after glaring evidence that the man was crooked. Till today, Nigerians do not know which official in the Buhari administration brought back Abdulrasheed Maina, reinstated him into the civil service and gave him double promotion.
So indisciplined is the Buhari government that his Head of the Civil Service and his Chief of Staff were caught on video quarreling over the Maina affair in full view of reporters and Vice President Yemi Osinbajo. Such is the hallmark of an administration with a weak and gutless leader.
Even a former Vice President, Atiku Abubakar, showed more spine in office than President Buhari.
READ Mike Ozekhome disgraced at 14th Gani Fawehinmi Annual Symposium
It will be recalled that when then Anambra State Governor, Chris Ngige, was 'impeached' then abducted and locked in a toilet, he testified that a phone was smuggled into his toilet detention center with which he called then Vice President Atiku Abubakar, because then President Obasanjo had traveled out of the country, and that Atiku Abubakar subsequently called the then Inspector General of Police, Tafa Balogun, and ordered him to reinstate Ngige.
If a sitting Vice President can order ah IGP and ensure that his order was carried out, Nigeria has no use for a President who cannot do the same.
A President that cannot supervise his appointees, is that one a President? President whose orders are disobeyed, is that one a leader? President who does not know what is happening in his government, is that one in power?
Reno Omokri
Number One Bestselling author of Facts Versus Fiction: The True Story of the Jonathan Years, Chibok, 2015 and the Conspiracies.

Shettima Justifies N15 billion Budgeted For His Official Residence, Says Peter Obi Suffering From Post-election Trauma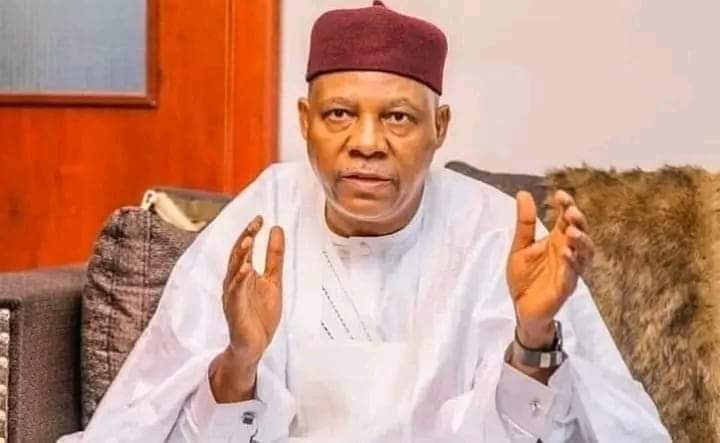 Vice President Kashim Shettima has responded to recent criticisms from Peter Obi, the Labour Party presidential candidate in the 2023 elections.
Stanley Nkwocha, the spokesman for Vice President Shettima, addressed Obi's remarks, defending the administration's decision to spend N15 billion to renovate his boss's residences in Lagos and Abuja.
Obi had questioned why the government planned to spend a lot on renovating the edifices while budgeting a paltry N5 billion for student loans in the country.
In his statement released on behalf of Vice President Shettima, Nkwocha responded to Obi's comments, denouncing what he termed as a series of misguided attacks and falsehoods directed at the administration led by President Bola Ahmed Tinubu.
Nkwocha challenged the criticisms levelled by Obi, citing the allocation of funds for the renovation of the Vice President's official residence by the Federal Capital Territory Administration (FCTA).
He clarified that the project was initiated and funded during the administration of former President Goodluck Jonathan and was later renewed by the current FCT Minister, Nyesom Wike, due to its long-standing abandonment.
The spokesman defended the decision to resume the project, emphasizing the administration's commitment to completing long-abandoned public projects across the nation, a stance he suggested was in contrast to Obi's past directives as governor of Anambra State.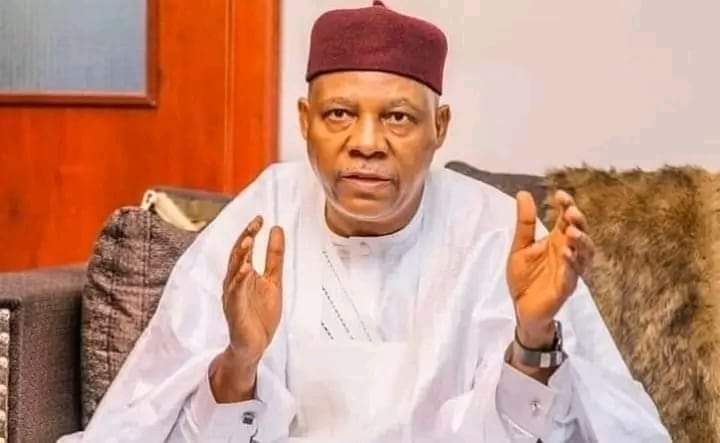 COP28 Delegation: "Tinubu Has Turned Climate Change Conference to Owambe" – Atiku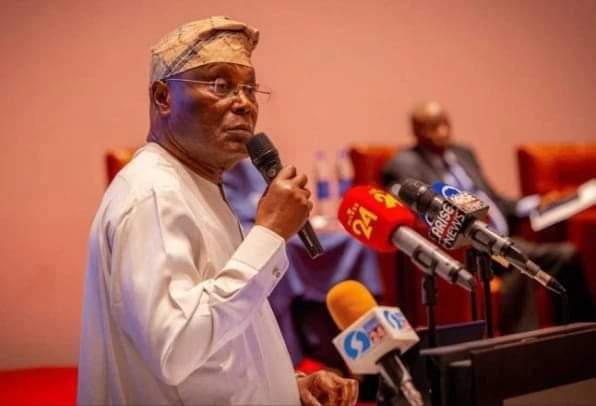 Former Vice President Atiku Abubakar has strongly criticized the reported over-bloated delegation led by Bola Ahmed Tinubu to the COP28 Climate Summit in Dubai.
In a statement released by his media adviser, Paul Ibe, Atiku criticized the size and nature of the delegation, suggesting that Tinubu lacked an understanding of the severity of Nigeria's economic challenges.
Atiku questioned the rationale behind converting a climate change conference into what he described as a "jamboree, all-comers, and 'owambe' party" with over 1,400 delegates.
He characterized the situation as ridiculous and indicative of a governance approach lacking awareness and responsibility.
The statement highlighted the pressing economic hardships faced by Nigeria, emphasizing the need for leaders to align their actions with the available resources.
Atiku criticized the use of borrowed funds for what he termed a "street party" held outside the country, calling attention to the disparity between the purpose of COP28—focusing on improving lives, clean air, healthy food, and a secure future—and the alleged extravagant delegation.
"The economic dire straits that Nigeria is facing demand that its leaders cut their coats according to the cloth available," the statement read, emphasizing the necessity for a more prudent and responsible approach to governance and resource utilization.
Atiku's remarks add to the growing chorus of criticism regarding the alleged misuse of resources and the size of the Nigerian delegation at COP28.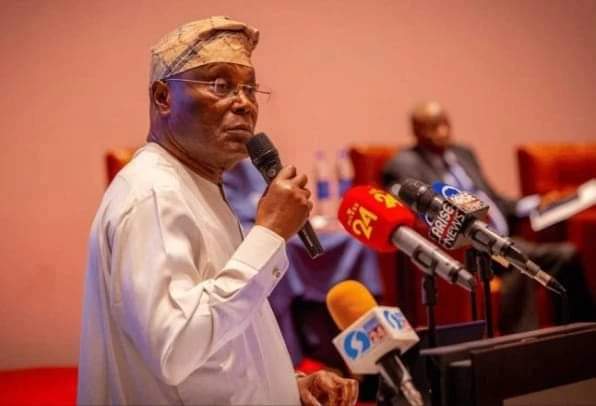 Tinubu Inherited Govt Almost In A coma, Says Governor Abiodun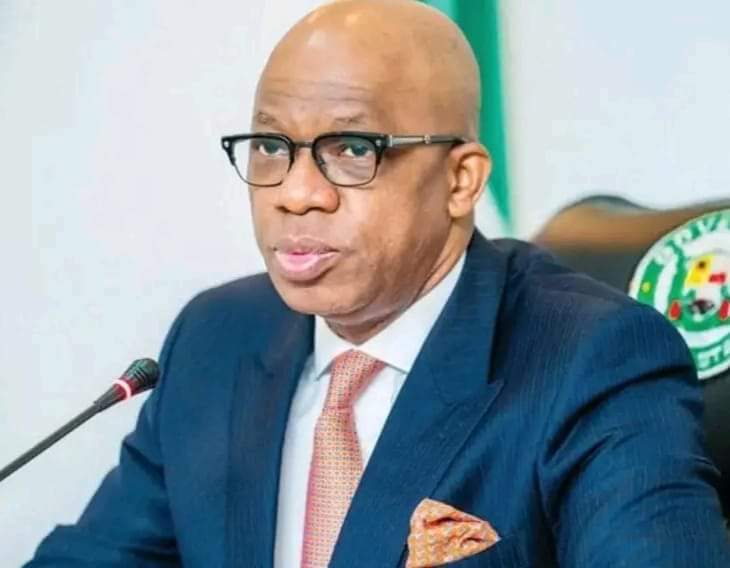 ---
"The President Tinubu-led administration has been very bold and audacious. They have taken the bull by the horns. They've done what no government had done in the history of Nigeria.
"Tinubu inherited an administration that was almost comatose. I believe this government is very bold and taking the bull by the horns.
"President Tinubu has been able to do what no president has ever been able to do in the history of Nigeria.
"President Tinubu deregulated the petroleum industry to save Nigerians." -Governor Dapo Abiodun, Ogun On Channels Television's Sunday Politics