Buhari, Please Disappoint Me! By Remi Oyeyemi
For those who have followed my writings, it is not news to them that I have no iota of confidence in President Mohammadu Buhari either as a candidate or as President of Nigeria. It is not news that it has been difficult for me to believe that anything good could come out of Buhari's Nazareth. My convictions are based on his trajectory on the political landscape of Nigeria. A trajectory of corruption, incompetence, deceit, nepotism and a genre of noxious tribalism are the contaminating clouds characterizing his contoured career.
But for someone like me, who is an avowed unbeliever in Buhari, it is nothing personal. It is all about the future of my children who despite having several opportunities for being Americans have fallen in love first of all with Ijeshaland, the Yoruba Nation, the unfortunate country called Nigeria and the continent Africa. That is the order of priority in which I have tried to educate them and they understand, or rather I did everything to make them understand, why it has to be that way.
So, because this is about the future of my children, I have prayed ceaselessly and hoped untiringly that President Buhari would disappoint me in his second coming. This is despite the fact that I did not think he would be able to rescue Nigeria. This is despite the fact that I know his second coming is a tragic mistake. This is despite the fact that I know that Buhari is a born –again corrupt military man turned politician dressed in the borrowed robe of integrity. This is despite the fact that I know that he does not believe in Nigeria.
But somehow, you just hope that you are wrong. You hope that the man could have been softened by age and experience. You just hope that at his age he would realize the futility of vanity and would seek to ingrain his name in immortality by doing the right thing and disappoint doubting Thomases like me. You hope that some of your friends and colleagues who bought into him hook, line and sinker would come around to wipe it in your face "we told you so."
It would have been beautiful and worth it if I found myself in that position. It would not have mattered if President Buhari had disappointed me and performed very well. I would have appreciated it. I would have praised him. I would have been converted to one of his hailers. I would have been shameless about making a u-turn. All would have been worth it for the sake of the future of my children.
But rather than disappoint me, President Buhari further confirmed why I have been against him in the first instance. He cemented his reputation that made Nigerian electorate reject him three times as a congenital failure and incorrigibly untruthful. He continues to prove that he is not worthy of even the fake integrity with which he has been invested by the Asiwaju Bola Tinubu's propaganda machine that ensured his election as Nigeria's president.
Nigerians are wondering why Buhari has refused to act on the evidence based corruption charges against his Chief of Army Staff, General Tukur Yusuf Buratai. And with Sahara Reporters Expo on the current Interior Minister, Abdulrahman Dambazau, Nigerians are perplexed that President Buhari is still silent and not saying anything. But what do Nigerians expect from someone who told the world that General Sanni Abacha stole no money belonging to the country in spite of the overwhelming evidence to the contrary?
What makes Nigerians believe that if evidence did not matter in General Abacha's case, why should it matter in General Buratai's case? Why should evidence matter in General Dambazau's case? Did Nigerians forget so soon how Buhari allowed retired Vice Admiral Murtala Nyako who stole the commonwealth of Adamawa State dry not to be detained? Are they surprised that the case has since receded into the background?
But for someone under whose nose $2,8 billion disappeared when he was Petroleum Minister in 1978, this ought not to be too strange. For someone who fails to account for the 100 Billion naira Petroleum Trust Fund that he presided over under the same Abacha, this should not be strange. For someone who led Nigerians in a lie that he did not have a house in Abuja when the contrary is true, why should this be news?
Did Buhari do anything on the Central Bank of Nigeria's fraudulent employment practices that unfairly benefited his family members? Did he not keep silent with the hope that Nigerians would soon forget the monumental corruption? Did Buhari say anything about the murderous Fulani herdsmen rampaging across the south of the country? How could Nigerians forget so soon the trajectory of Buhari as someone inflicted by a dangerous version of tribalism? Have Nigerians forgotten what he did to Shehu Shagari and Alex Ekweme?
How can Nigeria not know by now that Buhari is a recidivous nepotist? Otherwise, how can a man who claims to fight a war against corruption fill his cabinet with corrupt elements and eat at the same table with born again crooks? Have Nigerians forgotten the Kwankwanzos, the Fasholas, the Amaechis, the Fayemis, the Dambazaus, the Dalongs of this world? How can Nigerians expect justice and fairness from Buhari with his history?
For those who still doubt if Buhari has nepotism flowing in his veins, the taste of the pudding is in the eating, according to Kay Gezzy who provided the information below for Nigerians to behold:
a)      "Mamman Daura is President Buhari's nephew. His father is the elder brother of Buhari.
b)     Mamman Daura has a son. His name is Kabir Daura. He is President Buhari's Personal Assistant.
c)      Abba Kyari is the Chief of Staff  to President Buhari. He also happens to be the foster child of Mamman Daura.
d)     Hadi Sirika is the Federal Minister of Aviation. He is the son of Buhari's elder sister.
e)      Hadi Sirika has an elder sister – a niece of President Buhari. Her name is Amina Zakari. She was INEC acting Chairman last year.
f)       Aisha Abubakar – Minister for Trade, Industry and Investment. Her mother is Buhari's sister."
In a country of 170 million people, this is what President Buhari is doing without let or hindrance. He has no qualms doing this because he could not see anything wrong. He could not just disappoint me.
Now, let us look at the Security appointments under the Buhari led APC government. According to the PUNCH newspaper the following are self evident:
Army – North
NSA – North
EFCC – North
Defence – North
Airforce – North
Police – North
SCDC – North
DSS – North
NIS – North
NIP – North
FRSC – North
Fire Service – North
NEMA – North
Customs – North
Defence Staff – North
NIA – South
Navy – South  and
If by any chance, you consider the Ports Administration as important to Security of the country – North.
There is a lot of corruption going on under President Buhari. Buhari is the number one obstacle to the war on corruption. Buhari would never allow the war on corruption to succeed. The reason is that he is himself, eminently corrupt and dishonest. He has no integrity. This is why he has no qualms distancing himself from the promises he made during the electioneering campaign.
Buhari is not a man of honour. He has no sense of fairness. This has been evident from his trajectory. It was why I never supported him. It was why I was hoping that he would disappoint me. But as usual, he failed again. He could not even try to disappoint me.
Please, Buhari, if only for the sake of the future of my children, disappoint me and perform. Please.
"In the long history of the world, only a few generations have been granted the role of defending freedom in its hour of maximum danger. I do not shrink from this responsibility – I welcome it."
– John F. Kennedy, in his Inaugural Address January 20, 1961
Please, follow me on Twitter@OyeyemiRemi
Sahara Reporters
I Am The Voice Behind Psquare's Hit Song 'Story' – Helen Paul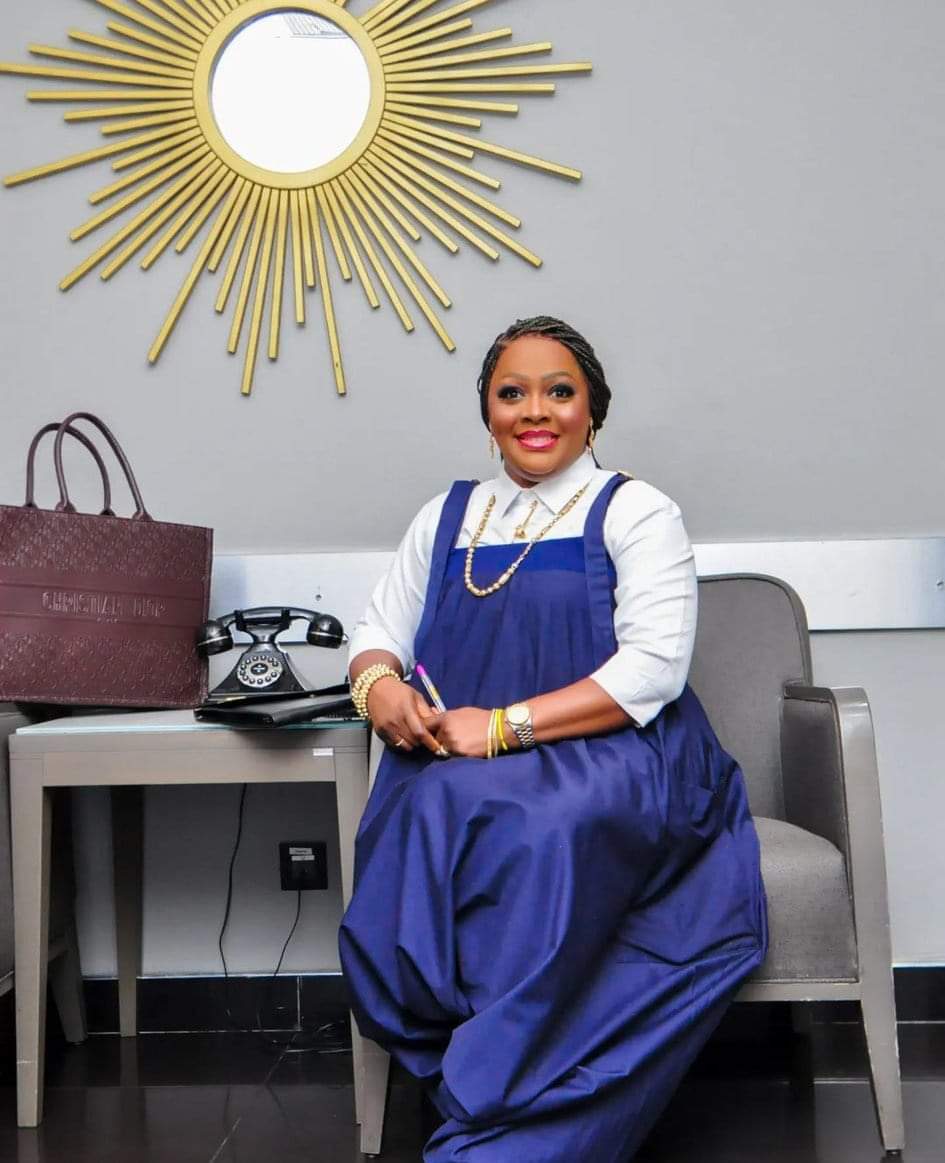 Nigerian comedian, Helen Paul has revealed she was the voice behind 'Uncle, please tell us a story', in Psquare's 'Story', a song released in 2005.
She revealed this in a recent interview on the Honest Bunch Podcast, stating that she was a receptionist at the time and that she got the gig after the children who were meant to do the voiceover failed to show up.
Her words: "At the beginning, I didn't know P Square. I didn't even know they were going to blow. They came to the studio, and they wanted to record their songs. I think they were expecting some children to come and got disappointed. So, Ayoadeife said, "We have somebody who can do this voice, and this person can do all the range children," she added.
"I didn't know what range was, but I was just very good at imitating voices to date. I was a receptionist then, and when they told them, they agreed. And the guy just said, Helen, 'You will work in the nights, but we're not paying much. I said, I don't care; just buy me a 'soft drink', because I loved it at the time.
"So they gave me the job, and I did the voicing of the children in the song. So they merged all the different children. So it sounded full. When the song started reigning, I didn't even know what it was to put your name on a song; I didn't fight for it."
Helen Paul also revealed that her voice got her many jobs, and she moved from earning N9,500 monthly to over N400,000 monthly.
She said, "The next job I did was for another milk product. I was at the reception when they brought this job, and they told me the child that was to do it was having exams. They said they would not be able to take that in the office because the advert needed to air at 3 p.m. and it was 12 p.m., so they were looking for a baby voice.
"Uncle Ayo said, 'Let's try Helen' and they brought me in to lay the voice, which I did. After the ad, I signed a paper for which I didn't know the content. At that point, my salary was N9,500; I started receiving about N400,000 or N450,00 every month."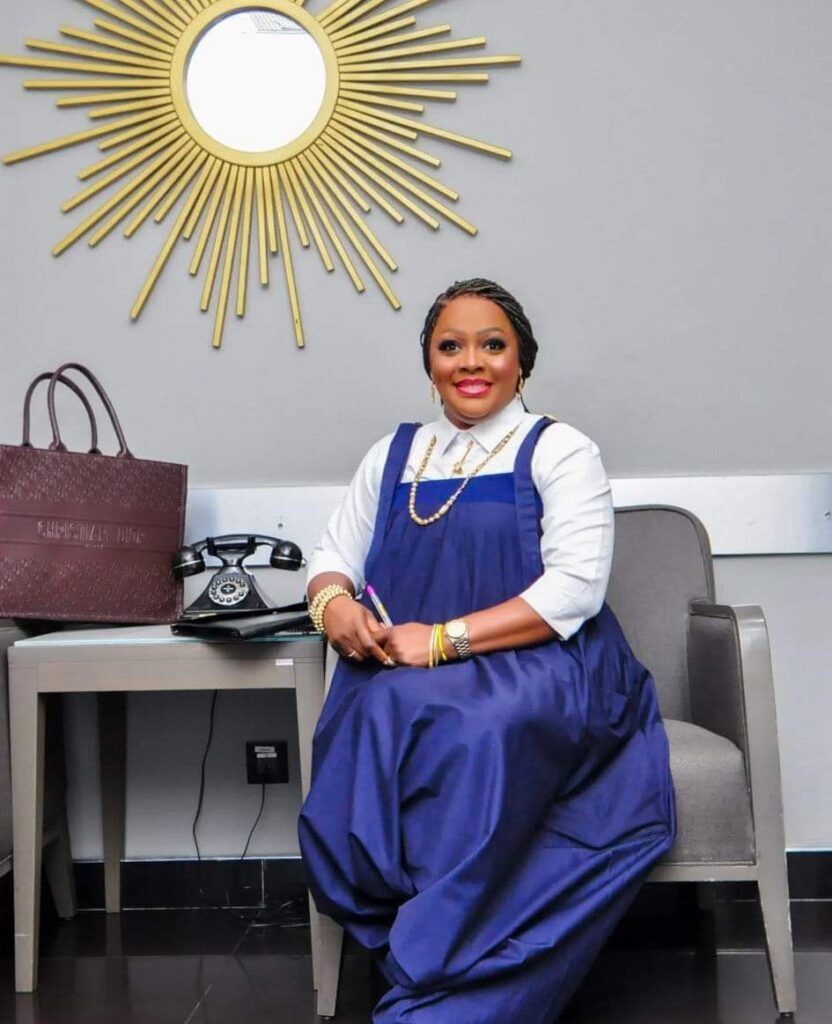 Davido's Aide, Israel DMW, Announces Marriage Crash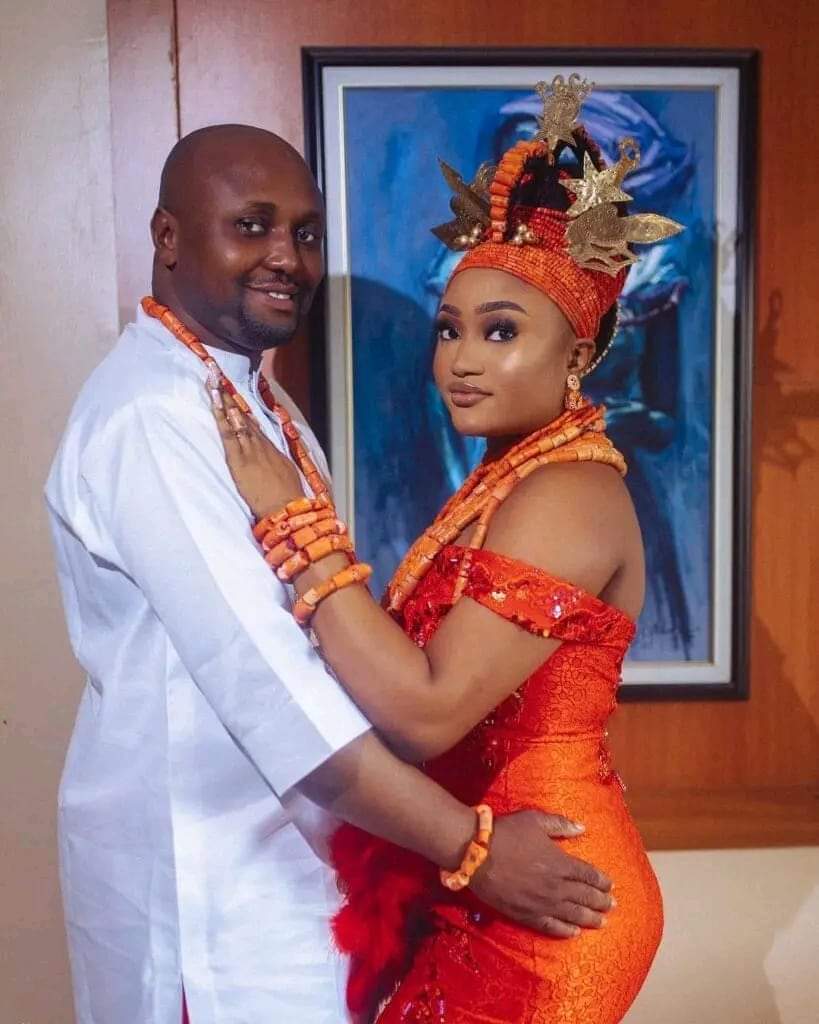 Davido's Logistics Manager, Israel Afeare, popularly known as Israel DMW, shared news of the end of his marriage to his wife, Sheila, in an Instagram post on Saturday.
In his detailed account, Israel DMW revealed that Sheila left their home on August 8, 2023, despite his substantial support since their marriage.
Israel also detailed acts of generosity, such as providing financial support, upgrading her phone, and indulging in shopping sprees for her.
Despite these efforts, he described a shift in Sheila's behaviour after their wedding, where she sought to impose standards on him, believing she had achieved status as a prominent figure on Instagram.
Additionally, Israel DMW pointed out that marrying someone from a Christian background and being a virgin did not ensure peace in his case.
He highlighted that his wife accused him of being a slave to his boss, Davido.
He said, "Marrying a lady because you met her during evangelism as a virgin, a pastor's daughter, a member of the same Winners Chapel church, might not guarantee anything peace at all. Don't be too eager or quick to trust people. People can change at any time.
"People can be very ungrateful and deceptive. I met Sheila on February 19, 2022. We became friends, which later became intimate.
"She told me she would only lose her virginity to the man that would marry her since her Ugep, Cross River, mother, who's now 41, had earlier married two different men, with two kids, before marrying her father and that she was overdue at 21 for marriage.
"We fully agreed with her terms and conditions. I immediately upgraded her unkept situation by giving her 300k and replacing her tattered phone of less than 60k with a new iPhone 12 Pro Max of 860k in less than two weeks.
"I later also replaced the 12 Pro Max with a brand 14 Pro Max of 1.2m that she uses to slay. I did a lot of shopping for her.
"Bought her clothes and bags, including expensive human hairs she's using without sleeping with her then. I later proposed, and she fully accepted. We later did a legal introduction to traditional and white weddings in Benin City.
"Sheila immediately changed by showing her authentic self after our wedding and wanting to set standards for me. She now felt she was blown as Juju's wife, fully verified on Instagram, with more followers from her earlier struggling 3k followers when I met her.
"A fully sapa girl I met with just 2,700 in her account. I have never raised my hands on her any day. I don't beat women at all. I respect them so much. The least money for her upkeep was 100k. She now wakes up to tell me that I derive dignity in begging my oga, that I am fully a slave, and that I am disgracing her on social media.
"I had earlier taken her to show same oga for the first time before we wedded when we were in Abuja Transcorp Hilton, and oga asked her straight forward if she was ready for marriage, and she fully answered by saying yes and oga immediately gave her 500k for airtime. Oga was fully present in Benin for my wedding, after cancelling a 140m show appearance. Oga,"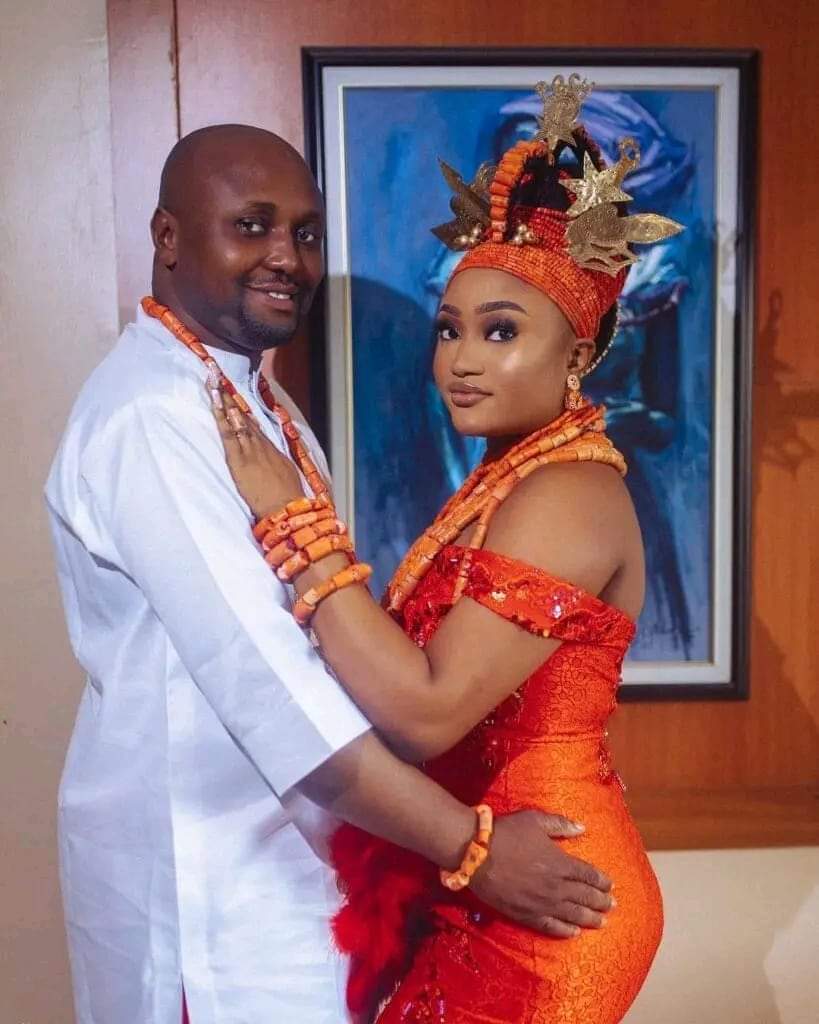 Court Remands Ex-CBN Governor, Emefiele In Kuje Correctional Centre Over Alleged N1.6bn Fraud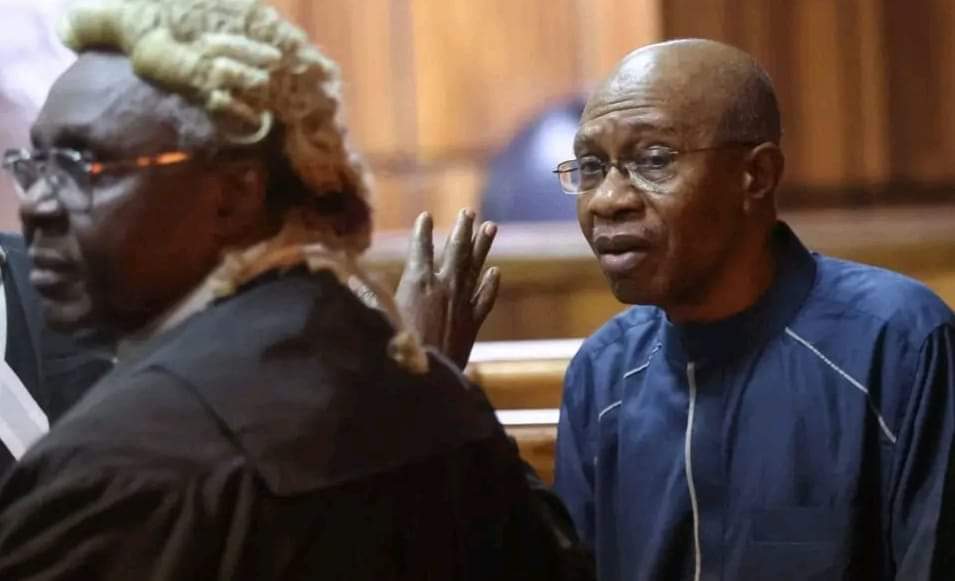 ---
The Federal Government has arraigned the immediate past Governor of the Central Bank of Nigeria, Mr Godwin Emefiele, before Justice Hamza Muazu of the FCT High Court on a six-count charge bordering on alleged N1.6bn procurement fraud.
Emefiele however pleaded not guilty to all charges after it was read to him on Friday in Court.
Justice Muazu therefore adjourned the case till November 22 for ruling on the bail application of Emefiele and November 28 for the commencement of trial.
In the interim, the presiding Judge ordered that Emefiele be remanded at the Kuje Correctional Centre.