BIAFRA passport valid – MASSOB
Movement for the Actualization of Sovereign States of Biafra, MASSOB, has stated that Biafran passports being issued to its citizens are valid and accepted in various countries across the globe. It insisted that many citizens of Biafra had used the passport issued by the Biafran Directorate of Passport, and travelled overseas without hitches.
In an interview with Vanguard, MASSOB's National Director of Information, Sunny Okereafor, warned the federal government to stop seizing Biafra passport or threatening its holders.
According to him,
"I assure you the Biafran passport is valid. Except Nigeria, other countries of the world accept Biafran passport and allow our citizens to travel with it. In Europe, North and South America, Biafra passport is accepted. Nigeria is the only country that seizes Biafran passport. Go to neighbouring Ghana here, they will stamp the passport for you. Don't be confused by the propaganda of the Nigerian government that there is nothing like Biafra passport.
"MASSOB appeals to Biafra citizens to procure their passport and use it to travel. If you doubt me, get a Nigerian passport while I have my Biafran passport; when we get to Europe, you will see who they will welcome than the other.
"Many people with Nigerian passport have been repatriated, but have you heard of anybody with Biafran passport receiving such ill-treatment?"
He disclosed that the Biafran passport cost N5, 000 and could be renewed with N2, 000 and denied reports that people who bought the passport are being turned back at various airports
A Nigerian Tourist Is Traveling From London to Lagos On His Motorcycle To Raise Money For Charity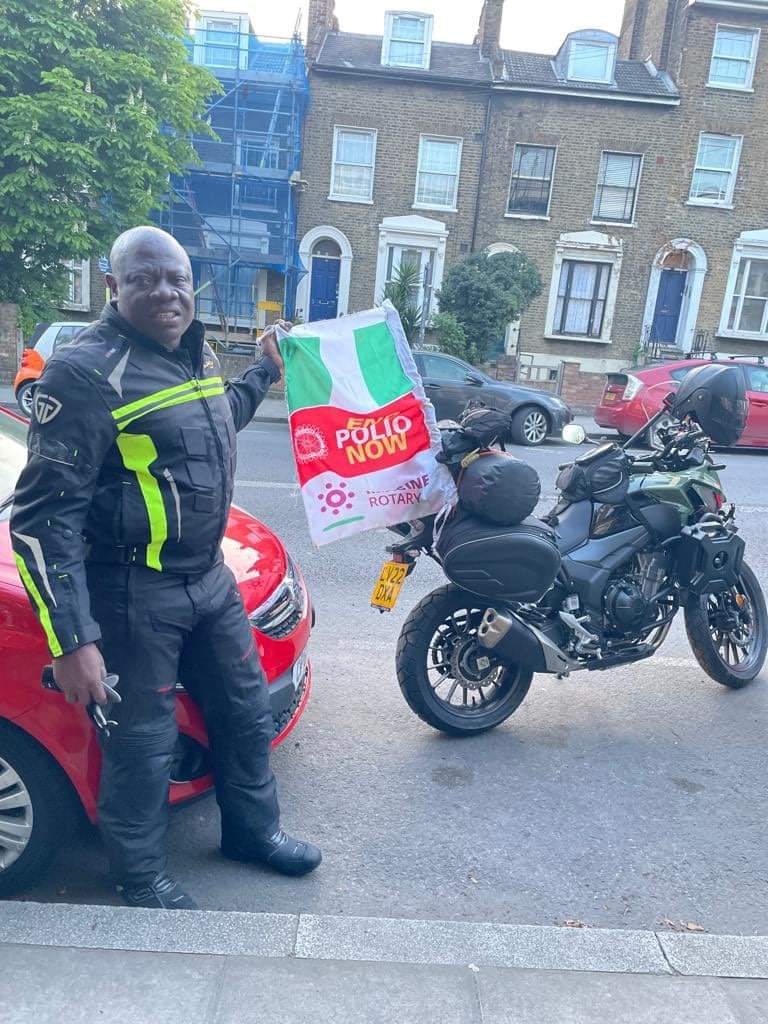 Kunle Adeyanju, a Nigerian tourist, is on a "charity ride" from London to Lagos to support efforts to keep Africa polio-free.
Adeyanju stated in a Twitter thread that the journey, which began on Tuesday from London to Borges in France, is expected to take 25 days.
According to him, the journey would take him through several countries, including Spain, Senegal, Ghana, and Togo.
"I started the London-Lagos charity ride today, April 19th, 2022." "The ride is expected to last 25 days and cover approximately 12,000 kilometers," he wrote.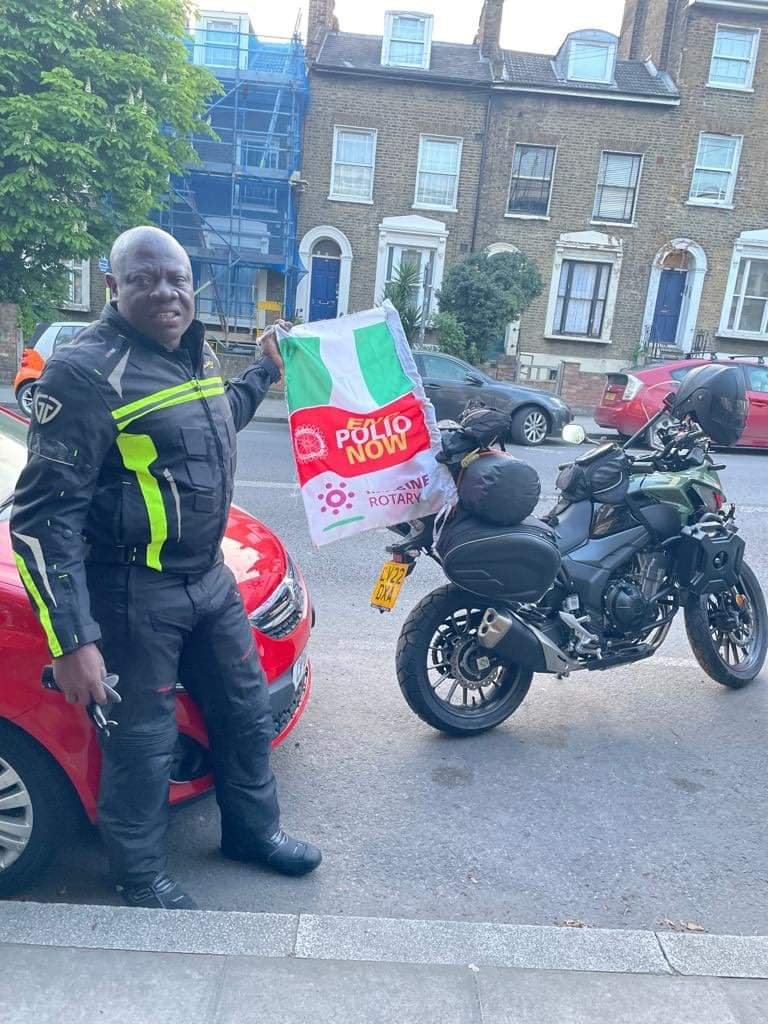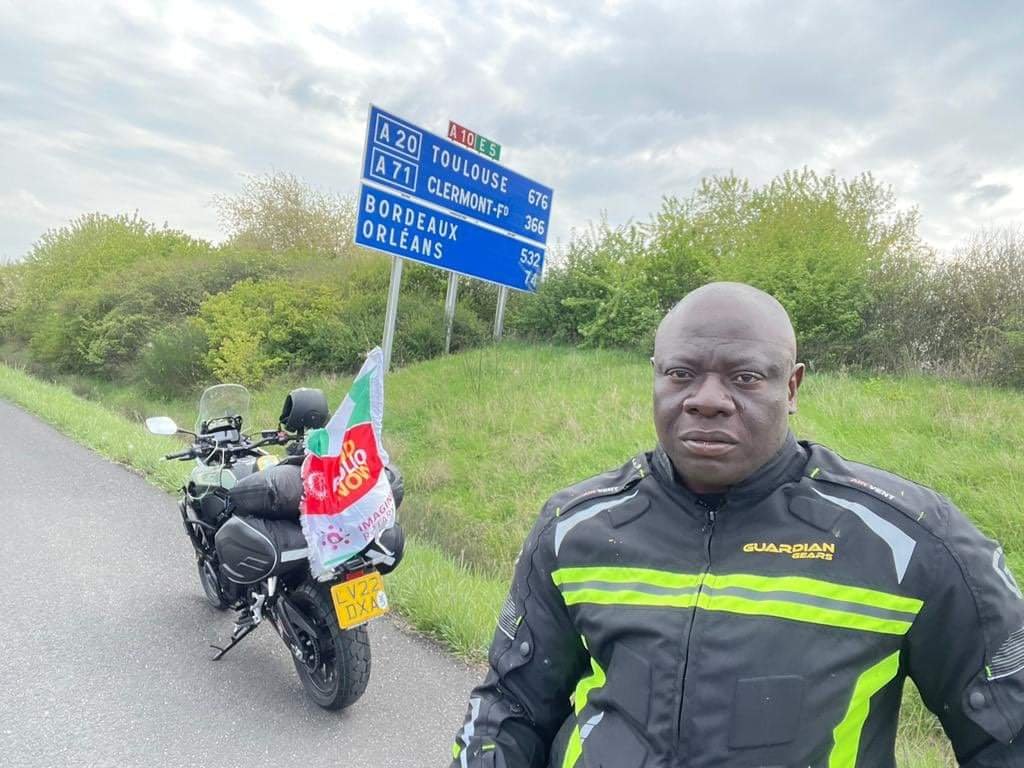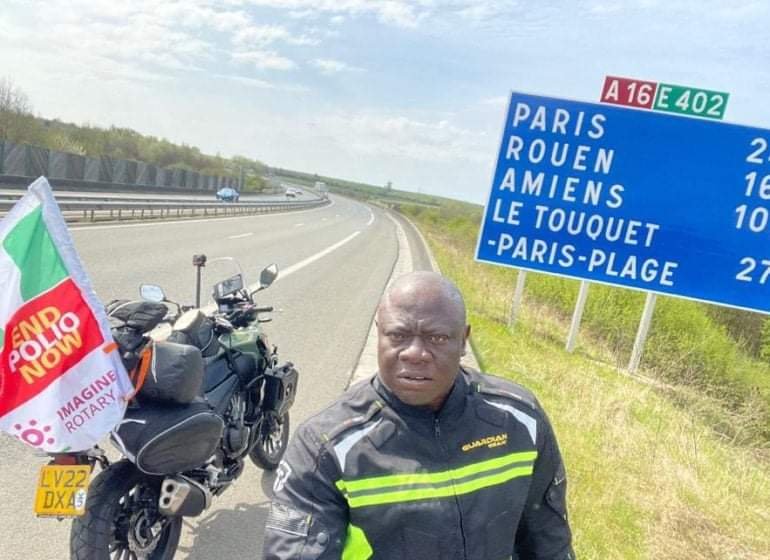 Russia Planning to Use Chemical Weapons Against Ukraine – US Warns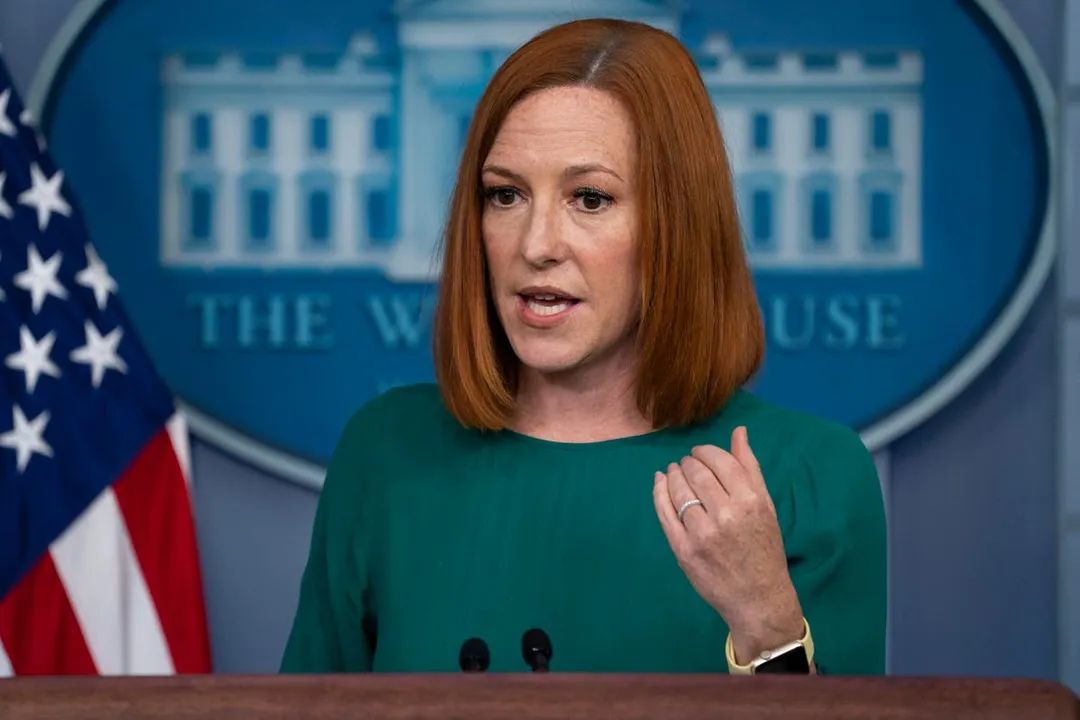 The United States has warned that Russia could deploy chemical weapons in Ukraine or manufacture a "false flag" operation that uses them.
White House Press Secretary, Jen Psaki, made this claim on Wednesday while lambasting Russia over what she described as false claims that the US is developing chemical weapons in Ukraine.
"Now that Russia has made these false claims, and China has seemingly endorsed this propaganda, we should all be on the lookout for Russia to possibly use chemical or biological weapons in Ukraine, or to create a false flag operation using them. It's a clear pattern," the spokesman said.
Psaki further noted that Russia has a "long and well-documented track record of using chemical weapons".
The Spokesperson also said that Russia has a pattern of "accusing the West of the very violations that Russia itself is perpetrating."
Today makes it exactly two weeks since Russian forces began their invasion of Ukraine, with up to 6,000 Russians said to have been killed in Ukraine so far, according to US official estimates.
Between 5,000 and 6,000 Russian troops may have been killed in just the first two weeks of the invasion of Ukraine, a U.S. official estimated Wednesday.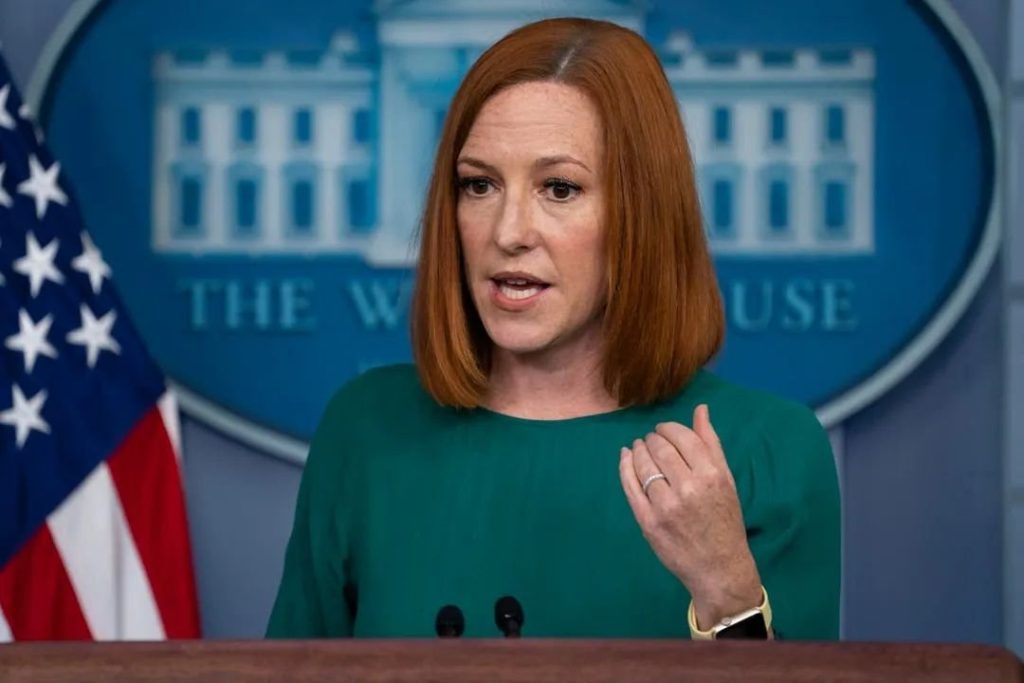 Bandits, Boko Haram Undefeated Because Nigerian Military Underutilised Resources – Monguno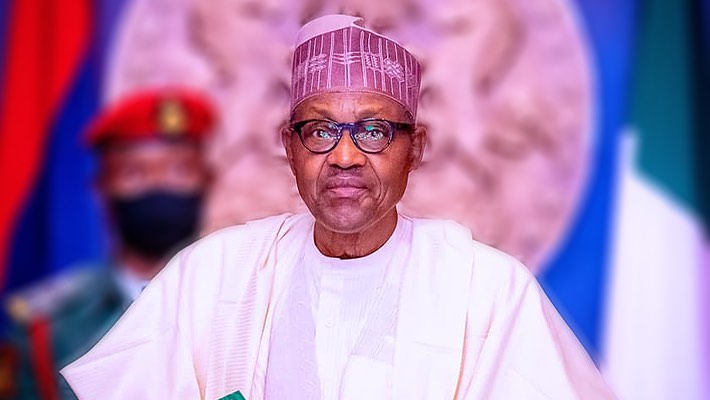 The National Security Adviser, Babagana Monguno, has blamed the Nigerian military's inability to defeat Boko Haram, ISWAP, and bandits ravaging the North on "misapplication or underutilisation" of resources.
He also disclosed that popular Islamic cleric Ahmad Gumi, who "can talk and deal with bandits," would help the government tackle insecurity.
Regarding the Nigerian military's inability to defeat insurgents and bandits, Mr. Monguno revealed, "We have the resources. It's just misapplication or underutilisation that has affected our ability to deal with these people."
The NSA admitted that President Muhammadu Buhari had previously used mercenaries in fighting Boko Haram and ISWAP terrorists in the North-East.
"When this administration came in, it's true we had these mercenaries helping out in the North-East. But the directive of the commander-in-chief is that we do not engage mercenaries when we have our own people to deal with this problem.
While fielding questions at a State House briefing on Thursday, according to The Cable, Mr. Monguno said, "Sheik Gumi is doing what he's doing because he believes in what he's doing. He's a Nigerian, and under the constitution, he can talk to anybody. He can deal with anybody."
Stating that the government is awaiting help from the Islamic scholar, he said service chiefs had met with him, "and we spoke generally during the meeting, and he resolved to help the government."
He added, "We are waiting for him. That's all I can say.