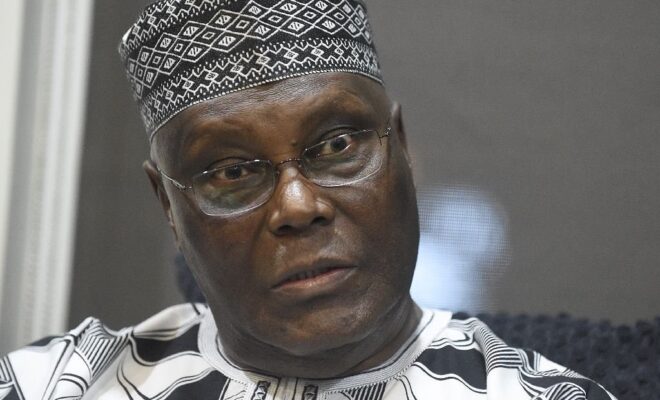 News
Ban Flights From UK Now – Atiku To Buhari
By
|


Former Vice President Atiku Abubakar has called on the Federal Government to ban incoming flights from the United Kingdom amidst surge of the coronavirus pandemic in both countries in recent weeks.
Atiku said this on his official twitter handle, where he warned the government to take extraordinary measures to bring COVID 19 under control.
He said "The new stage of COVID-19 that has erupted in the united Kingdom, can add to Nigeria's health emergency if we do not act with an abundance of caution and temporarily halt all flights to and from the UK until this new stain is brought under control.'
His warning came on the surge of the virus across the country and fear by many Nigerians that the federal government could announce another lock down to stop the spread of COVID 19.