Anambra Villagers kill two brothers while burying their Sister
 A family went to the home of their in-laws to accord their daughter a befitting burial only for them to lose two other members of their family in the most brutal manner. The ugly incident allegedly took place at Umueze-Anam in Anambra state in January 23, 2016.
Spokesman for the bereaved family, Christopher David,40, who narrated how the incident happened to
Crime Guard
,alleged that youths in the area unleashed terror on them and ended up killing two of his brothers, Obinna David,24, and Chuks David,17, in cold blood during the burial of their only daughter, Gloria who was married to a man from the area. Death of our daughter His story:
"Before her death, 31-year-old Gloria, was married to Fidelis Ofozor for eight years without a child. She was a full time housewife. On the 21st of December, 2015, our in-laws called us to say that Gloria was very sick and that she was admitted in a hospital in Port Harcourt where they still reside. Two days later, they called to inform us that she had passed on. It was really a sad news for all of us, especially our mother as she was the only daughter of the family and worst still, she didn't have a child of her own before her premature death. But, we put everything in the hand of God who sees all things.
Burial plans
"Her husband's family notified us after they fixed the date for her burial for January 23rd, 2016 in their home town, Umueze-Anam in Anambra state as custom demands because she was married traditionally. Without an inkling that our in-laws had other plans in stock for us, family members and friends from our home town in Ohuhun, Ubaha village in Umuahia, Abia state and Port Harcourt where some of my brothers are based, followed us to Umueze-Anam in Anambra state."
 Why we were attacked
 Recounting all that happened on the day of the burial the elder brother of the deceased, Christian Okorie, who was physically present during the attack told Crime Guard:
"During the course of the burial, our mother was in tears and while weeping, she lamented by saying;"My daughter, oh you died a premature death, whosoever that is involved in your death would not know peace." The statement angered our in-laws and they became enraged and started shouting, asking why she uttered that statement. Immediately after the prayers, our daughter was taken to the burial ground where she was committed to mother earth while we returned to the burial venue. Suddenly, some youths in their village wearing black T shirts began to attack us with cutlasses, broken bottles and sticks. They used machetes to cut us, they broke my ankle with sticks. Everyone that accompanied us from the village to the town had to scamper for safety as we were all under attack.
Along with some family members, we ran towards the commercial motorcyclist park in the village so that we can escape, but the cyclists chased us back and dragged us to the burial site.
 How our brothers disappeared
"When we got there, I found out that they had beaten my brothers and some of our relatives to a pulp. Some of them were already bleeding heavily. Later, four hefty men came and dragged Chuks and Obinna out. We kept pleading with one of our in-laws to intervene. He said we should not disturb him; that there was nothing he could do. Before I knew what was happening, another group of youths, five in number, started dragging me to the riverside. They said they would drown me.
As they were dragging me, a woman who saw what was happening started shouting, and saying "he is a camera man, what has he done? You people should leave him." As the woman was shouting, the people who were dragging me did not bulge. Neither did the elderly men who were seated at the burial site intervene. Instead, they kept shouting, take him to the riverside. As they were dragging me towards the riverside, that same woman kept shouting and crying, "you cannot kill this man." All of a sudden, two of them withdrew.
The other three kept dragging me down. The woman was still busy following us. Later, the other two withdrew remaining one. That was when I heard a voice which said they should bring that man here. When they took me there, the man inside the compound said the blood gushing out from my body was too much; they should take me to the clinic that I was dying.
 Rescue at last
"That was how he rescued me and I was rushed to the clinic. When I got there, I saw one of my brothers who was also rescued. It was then I also knew that the man that was shouting before was a policeman. He revealed that they came to rescue us in the morning but regretted that they were threatened not to come out no matter what happened, that they own the land.
They had to seek more men from Otuocha because they were only two policemen. The reinforcement came to the hospital later in the evening. From there, they took us to a hospital in Awka. We were there in Otuocha hospital from Saturday till Monday morning in the evening when they came to attack us again in the hospital.
Police intervene 
"At about 1am when policemen went back to the site to rescue my brother's wife, both my uncle, my mother and some other people that came with us had sustained injuries. The Divisional Police Officer from Awka led some policemen to the burial site where they met with the Community Chairman, Youth Chairman, Council Chairman asking them to produce Chuks and Obinna who at that time were missing. The villagers told them that we killed their youths but when the police asked them to show their bodies, they said they deposited them in the mortuary. He asked them how can they take a corpse to the mortuary with out police report and autopsy. The DPO asked us to go get adequate medical attention and come back.
It was later we realized that Obinna and Chuks had been murdered by the village youths led by the commercial motorcyclist chairman.
 Extortion by the police 
 "Before they were murdered, 24-year-old Obinna David was a three hundred level Business Administration student of Abia State university while Chuks David, was a secondary school student. Up till date, the police haven't done any arrest. At Awka, the policemen collected N60,000 from us. When nothing was forth coming, we wrote a petition to Zone 9 in Umuahia. They demanded money from us to start investigation. Later, they invited one of us, Fidelis Ofozor and his Uncle who were later detained and released.
Our plea 
"We are calling on well- meaning Nigerians, Human Rights activists and the Inspector -General of Police, to intervene in the investigation and bring the culprits to book. Imagine how they killed two people in cold blood including our sister who died under mysterious circumstances because they think they have influence and money and connection in Abuja."
"She Took Care Of My Son When I Left To UK To Give Birth To My Twins" — Kindhearted Nigerian Woman Rewards Her Housemaid With Canada Sponsorship
A Nigerian lady identified as Lioness Eze wrote: "Miracle is her name
She was a maid to me.
She's here in Canada to do her first degree in IT innovation ( I'm her full sponsor). She's 20
She took care of my son when I left to UK to put to bed to my twins. My son never for one day felt I wasn't around him.
Each time my son asks of where the dad is, she's always there for him to make sure no vacuum at all
When we relocated to Canada, I started pursuing her greener pastures.
I applied for her degree program into same university as mine in Ontario. She got the admission, I started applying for her visa, she was denied first time. But she was granted visa the second time and was given 3 years visa to study in Canada.
She has arrived😁😁 pictures bellow
She even traveled with us to UK for summer 😁
Isn't her name speaking for her?(Miracle)
NB : she calls me mommy, ( her biological mother is late) she's my older daughter now, anywhere U see her, tap her back and tell her she's really a miracle to her generation
GRACE GOD has given me which is unique from others is, you can't be around me and remain same. If you are around me and your life never changes, it means you need to change ur attitude."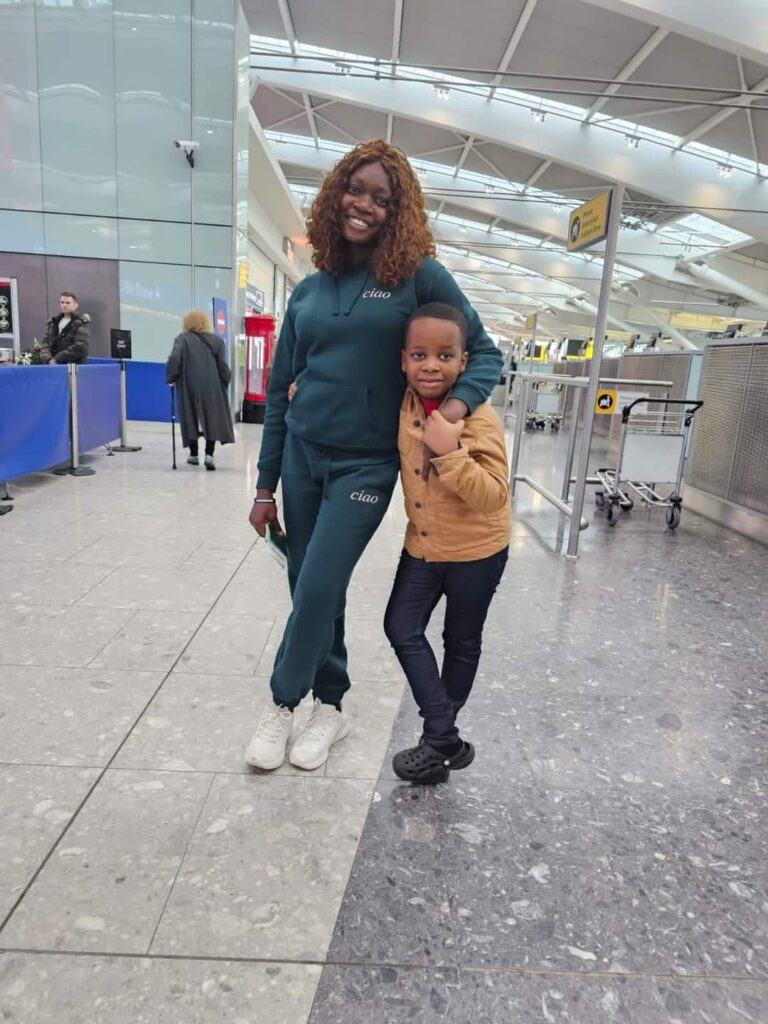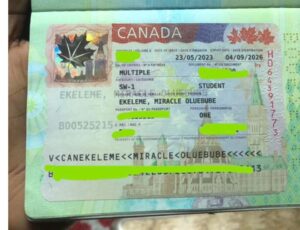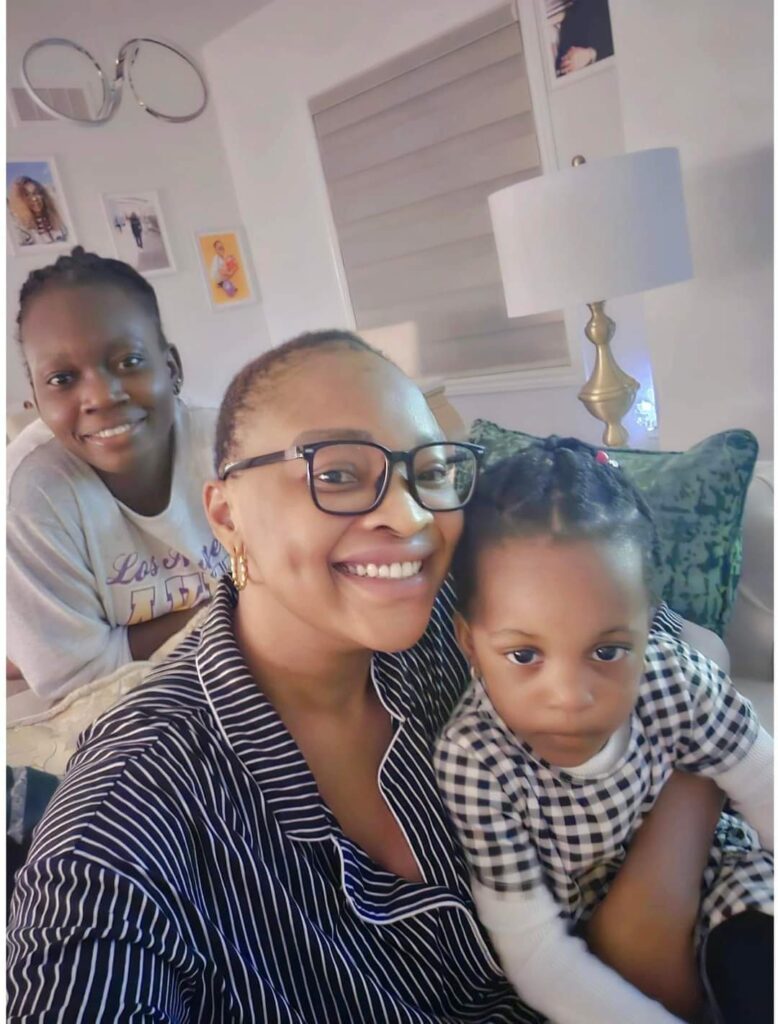 I'm still single and searching – 70-year-old virgin Cries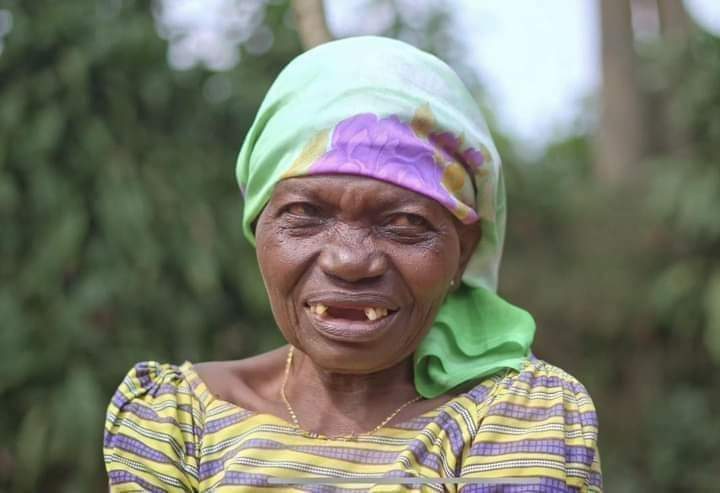 An elderly woman has lamented being single and still searching because she rejected many men in the name of sacrificing her life to give her siblings a good education before getting married.
"The reason I am still single is that I haven't found the right man for me. But when I was still a young girl, several men were chasing after me. I dated several, but I refused to get married before my siblings graduated because I was the one who was taking care of them. Men would approach me for marriage and I would tell them no because I wanted to educate my siblings first, then marry later," she said.
"If I get a husband, I would get married. I'm ready to be a wife and move in together with my husband," Alphonsine said.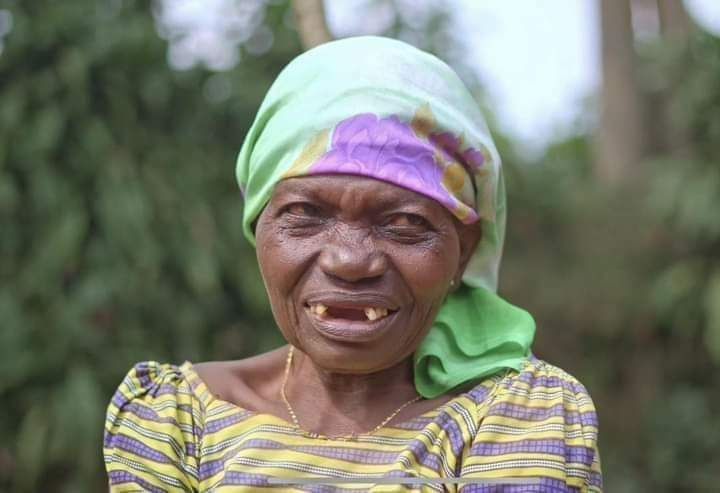 Time To Sanction Wike Has Come, He Has Touched The Tiger's Tail- Atiku's Camp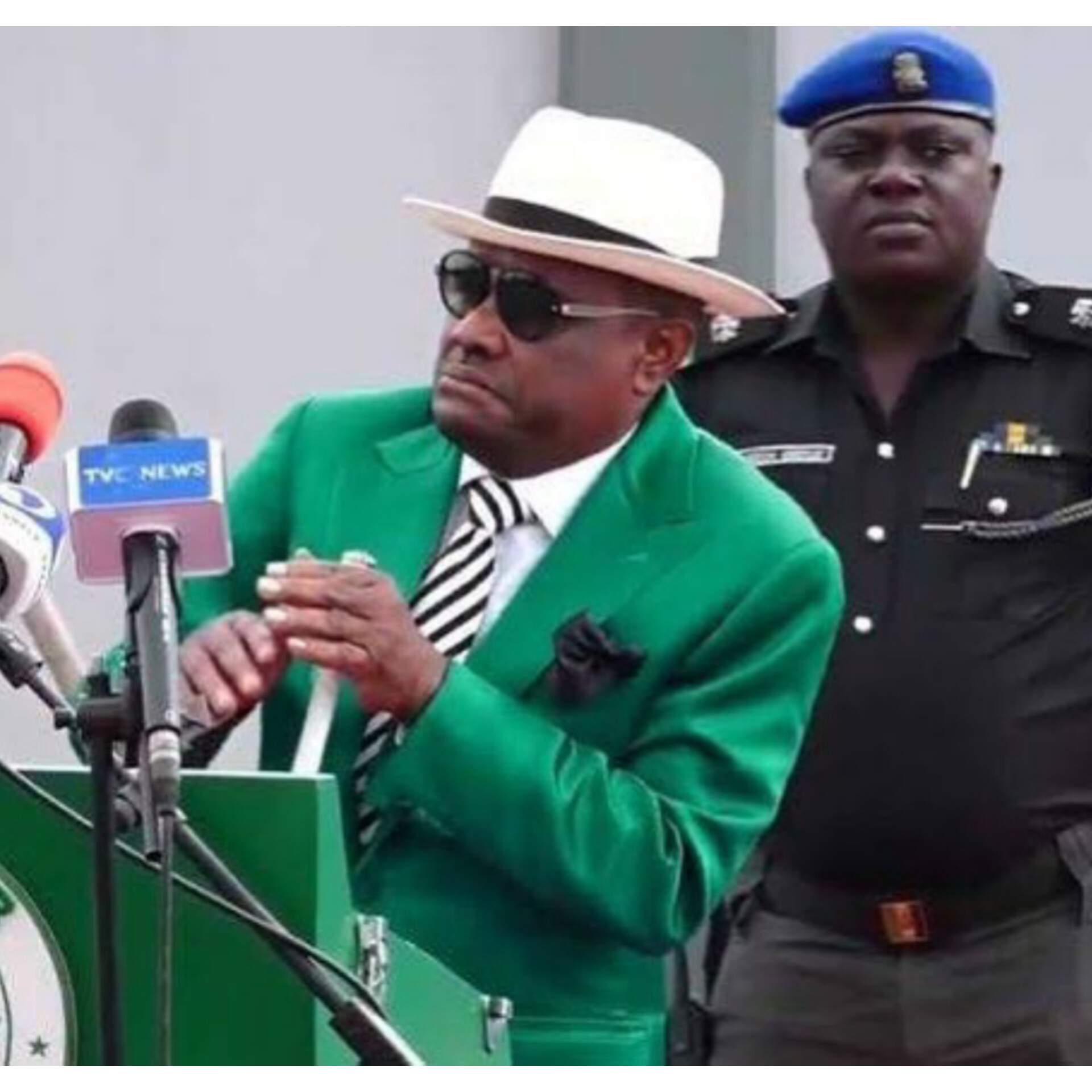 For daring to call for the expulsion of the presidential candidate of the PDP, Atiku Abubakar, the camp and political associates of the former vice president has moved against Nyesom Wike, asking the NWC to discipline him.
They described Wike as a serial betrayal who formed the group of five governors that committed series of anti party activities against the PDP during the February 25 presidential election.
Director of Research and Documentation of the PDP Presidential Campaign, Dr. Pedro Obasike said,
"Wike coming out to ask for the expulsion of the number one leader of the party and the presidential flag bearer of the party and the recipient of the mandate of the Nigerian people as declared in INEC's submission that we won 21 states and asking Atiku to be expelled from the party, Wike has crossed the red line and now, he should be ready. He has all the money to fight us back because we are coming at him like a thousand bricks.
"He has unleashed the dogs of war and we will not sit back and watch him ride rough over the party and majority of Nigerians like he did for 8 years over the humility of the Rivers people. That can no longer suffice".
He also challenged Wike to publish his bank account when he assumed office as a governor and after his eight years tenure as the governor of Rivers state.
According to Obaseke, "Wike is a member of the APC, a sitting Minister of an APC government. Wike openly campaigned against the PDP. You see, by their fruits, we shall know them. By all intents and purposes, Wike is not a member of the PDP' .
"If you remember clearly, just a few months to the election, Barrister Nyesom Wike, then the governor of Rivers State ran to the court to get an injunction to preclude and stop the PDP from expelling him from the party. If he was so untouchable and bigger than the entire party machinery, why did he do that? Whether we like it or not, Wike is Satan lieutenant.