Ambode Reshuffled Cabinet, Sacks Three Commissioners
Governor Akinwunmi Ambode of Lagos State on Thursday reshuffled his cabinet, dropping three commissioners and appointing five new ones.
The Secretary to the State Government, Mr. Tunji Bello, in a statement on Thursday, said the three dropped commissioners are Mrs. Adebimpe Akinsola, Mr. Femi Odubiyi, and Mr. Anifowoshe Abiola, while Messrs Hakeem Fahm, Ladi Lawanson, Segun Banjo, Olayinka Oladunjoye and Hakeem Sulaiman were appointed to head Ministry of Science and Technology, Ministry of Transportation, Ministry of Economic Planning and Budget, Ministry of Commerce and Industry and Ministry of Communities and Communications respectively.
The governor also moved Mr. Rotimi Ogunleye from Commerce and Industry to Physical Planning and Urban Development; Mr. Steve Ayorinde from Ministry of Information and Strategy to Ministry of Tourism, Arts and Culture; Mr. Kehinde Bamigbetan from Communities and Communication to Ministry of Information and Strategy; Mr. Babatunde Durosinmi Etti from Ministry of Wealth Creation to Ministry of the Environment; Mrs. Uzamat Akinbile-Yusuf from Ministry of Youth and Social Development to Ministry of Wealth Creation; Mr. Agboola Dabiri from Central Business District to Ministry of Youth and Social Development.
Others include Dr. Samuel Adejare from Ministry of the Environment to Ministry of Waterfront Infrastructure Development; Engr. Ade Akinsanya from Ministry of Waterfront Infrastructure Development to Ministry of Works and Infrastructure.
The statement added that Mr. Benjamin Olabinjo has been moved from Special Adviser Commerce and Industry to become Special Adviser Civic Engagement, while Mr. Kehinde Joseph moved from Special Adviser Civic Engagement to become Special Adviser Housing.
Mr. Deji Tinubu, Special Adviser Sports has been redeployed as Special Adviser to the Governor on Commerce and Industry and Mr. Anofiu Elegushi moves from Special Adviser Transport to become Special Adviser, Central Business District.
The new Commissioners are expected to be cleared by the State House of Assembly while the other redeployment and postings take immediate effect.
Shettima Justifies N15 billion Budgeted For His Official Residence, Says Peter Obi Suffering From Post-election Trauma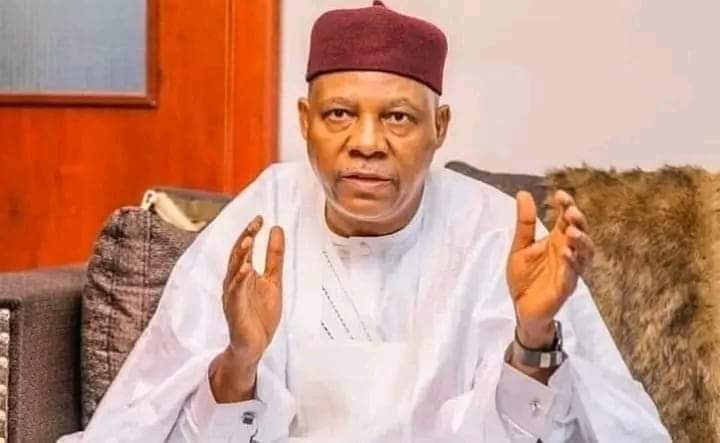 Vice President Kashim Shettima has responded to recent criticisms from Peter Obi, the Labour Party presidential candidate in the 2023 elections.
Stanley Nkwocha, the spokesman for Vice President Shettima, addressed Obi's remarks, defending the administration's decision to spend N15 billion to renovate his boss's residences in Lagos and Abuja.
Obi had questioned why the government planned to spend a lot on renovating the edifices while budgeting a paltry N5 billion for student loans in the country.
In his statement released on behalf of Vice President Shettima, Nkwocha responded to Obi's comments, denouncing what he termed as a series of misguided attacks and falsehoods directed at the administration led by President Bola Ahmed Tinubu.
Nkwocha challenged the criticisms levelled by Obi, citing the allocation of funds for the renovation of the Vice President's official residence by the Federal Capital Territory Administration (FCTA).
He clarified that the project was initiated and funded during the administration of former President Goodluck Jonathan and was later renewed by the current FCT Minister, Nyesom Wike, due to its long-standing abandonment.
The spokesman defended the decision to resume the project, emphasizing the administration's commitment to completing long-abandoned public projects across the nation, a stance he suggested was in contrast to Obi's past directives as governor of Anambra State.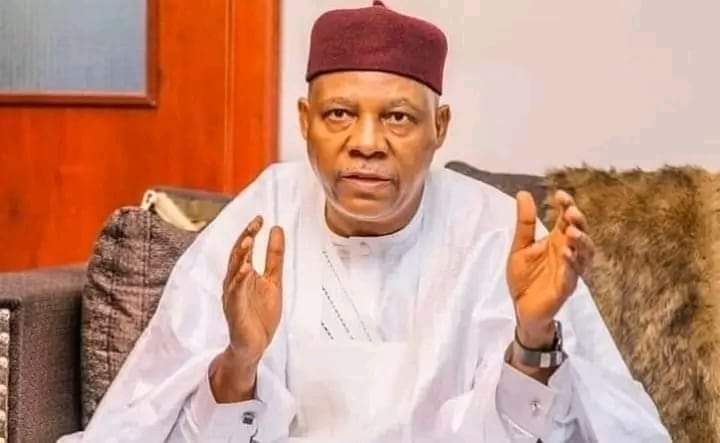 COP28 Delegation: "Tinubu Has Turned Climate Change Conference to Owambe" – Atiku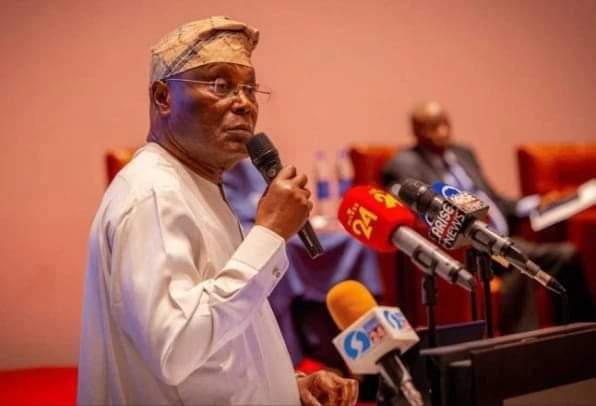 Former Vice President Atiku Abubakar has strongly criticized the reported over-bloated delegation led by Bola Ahmed Tinubu to the COP28 Climate Summit in Dubai.
In a statement released by his media adviser, Paul Ibe, Atiku criticized the size and nature of the delegation, suggesting that Tinubu lacked an understanding of the severity of Nigeria's economic challenges.
Atiku questioned the rationale behind converting a climate change conference into what he described as a "jamboree, all-comers, and 'owambe' party" with over 1,400 delegates.
He characterized the situation as ridiculous and indicative of a governance approach lacking awareness and responsibility.
The statement highlighted the pressing economic hardships faced by Nigeria, emphasizing the need for leaders to align their actions with the available resources.
Atiku criticized the use of borrowed funds for what he termed a "street party" held outside the country, calling attention to the disparity between the purpose of COP28—focusing on improving lives, clean air, healthy food, and a secure future—and the alleged extravagant delegation.
"The economic dire straits that Nigeria is facing demand that its leaders cut their coats according to the cloth available," the statement read, emphasizing the necessity for a more prudent and responsible approach to governance and resource utilization.
Atiku's remarks add to the growing chorus of criticism regarding the alleged misuse of resources and the size of the Nigerian delegation at COP28.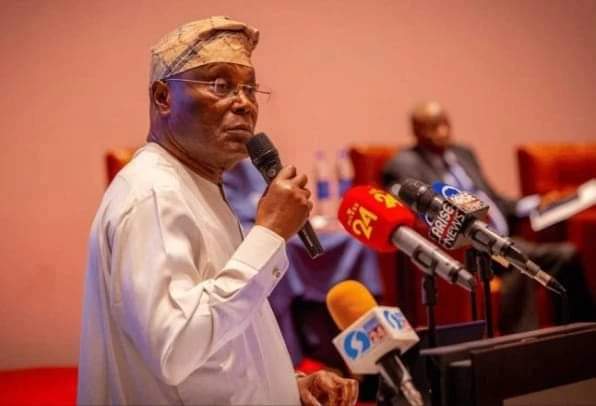 "Lagos Is Bigger Than Ghana" – Ghanaian Singer, Efya, Settles Music Industry Comparison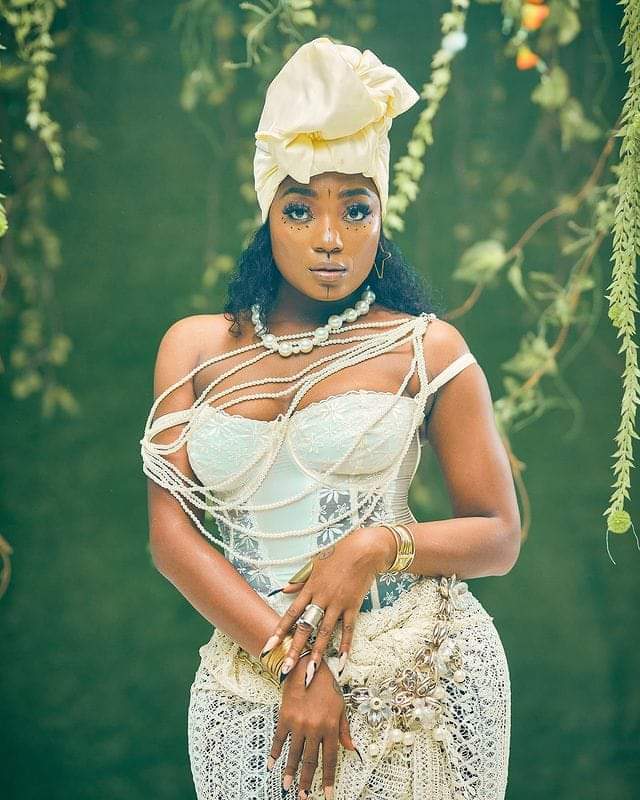 She said: "Nigerian and Ghanaian music markets are not the same. Nigerians are way more than we are in terms of numbers. Numbers really matter now. The number of people that will stream Nigerian music in Nigeria is different from the number of people that will stream Ghanaian music in Ghana. The numbers are not the same.
"In the capacity of numbers, Lagos is bigger than Ghana. It is like the music hub itself. Nigerians are way bigger than we are. So, usually when I see people comparing, I'm like, 'Do you guys know?'
"There shouldn't be any comparisons. What I believe that we should is that we should be more collaborative. Find our vibes and put them together to advance what Afrobeats is going to be in the future; for us to be the gatekeepers of our own sound. And I think that's the power move."