Again Rihanna and Drake Part Ways
Now we know why Few days ago,Rihanna threw shade at her exes on Instagram and that action was trailed by a lot of controversies. After their matching dolphin tattoos and his open declaration of love for her ,it appears Drake and Rihanna's relationship is over again.
The pair had been going so strong over the last few months, making it official in July and hanging out nonstop ever since. An insider tells E! News,
"Rihanna and Drake are seeing other people at the moment. They are not exclusive anymore. They still love each other, but their schedules have gotten in the way."
However, that doesn't necessarily mean it's done for good. "Anything can change between them though, for better or worse," the source adds. "They are still in each other's lives."
For now, Drake has seemingly found a distraction in someone else: India Love.
A second source revealed,
"Drake and India Love have been hooking up for at least a few weeks."
Interestingly enough, India's ex-boyfriend, Cliff Dixon, was rumored to have cheated on her with Rihanna. The insider tells us,
 "Drake could be hooking up with India Love now to piss off Rihanna, which has clearly worked."
I Am The Voice Behind Psquare's Hit Song 'Story' – Helen Paul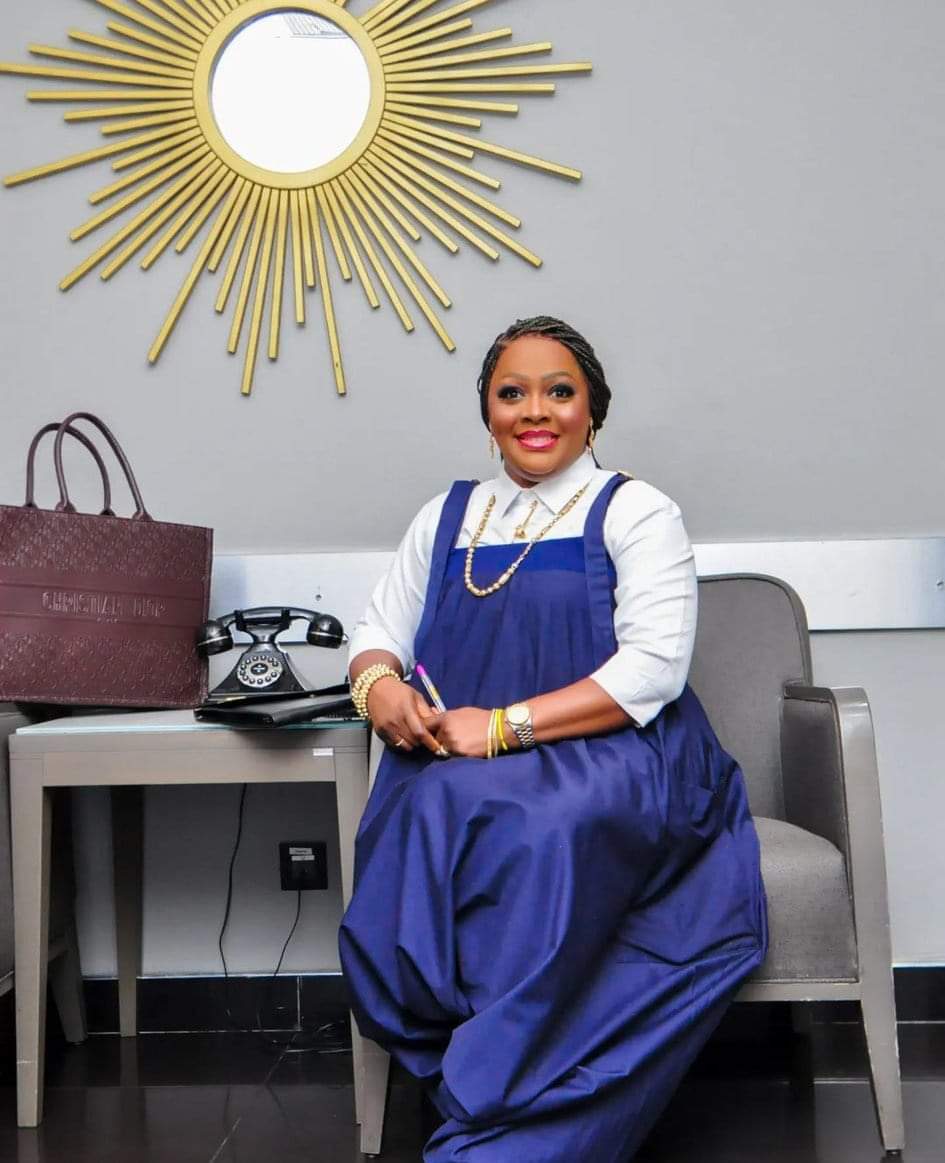 Nigerian comedian, Helen Paul has revealed she was the voice behind 'Uncle, please tell us a story', in Psquare's 'Story', a song released in 2005.
She revealed this in a recent interview on the Honest Bunch Podcast, stating that she was a receptionist at the time and that she got the gig after the children who were meant to do the voiceover failed to show up.
Her words: "At the beginning, I didn't know P Square. I didn't even know they were going to blow. They came to the studio, and they wanted to record their songs. I think they were expecting some children to come and got disappointed. So, Ayoadeife said, "We have somebody who can do this voice, and this person can do all the range children," she added.
"I didn't know what range was, but I was just very good at imitating voices to date. I was a receptionist then, and when they told them, they agreed. And the guy just said, Helen, 'You will work in the nights, but we're not paying much. I said, I don't care; just buy me a 'soft drink', because I loved it at the time.
"So they gave me the job, and I did the voicing of the children in the song. So they merged all the different children. So it sounded full. When the song started reigning, I didn't even know what it was to put your name on a song; I didn't fight for it."
Helen Paul also revealed that her voice got her many jobs, and she moved from earning N9,500 monthly to over N400,000 monthly.
She said, "The next job I did was for another milk product. I was at the reception when they brought this job, and they told me the child that was to do it was having exams. They said they would not be able to take that in the office because the advert needed to air at 3 p.m. and it was 12 p.m., so they were looking for a baby voice.
"Uncle Ayo said, 'Let's try Helen' and they brought me in to lay the voice, which I did. After the ad, I signed a paper for which I didn't know the content. At that point, my salary was N9,500; I started receiving about N400,000 or N450,00 every month."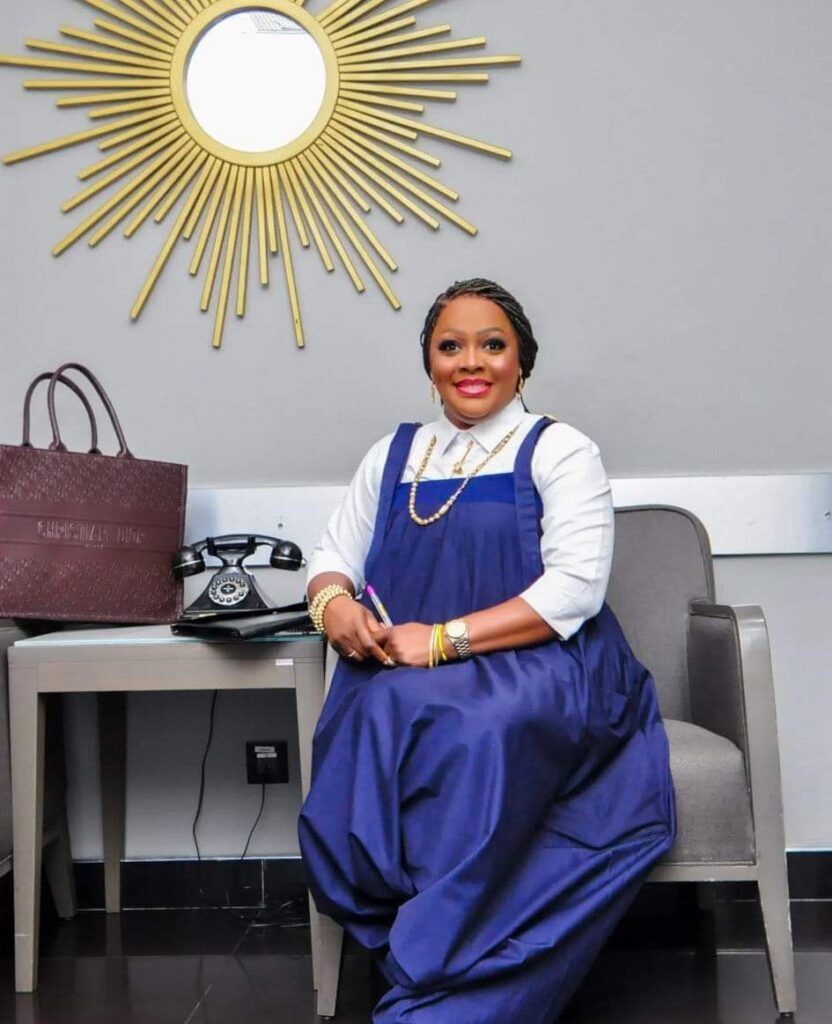 Davido's Aide, Israel DMW, Announces Marriage Crash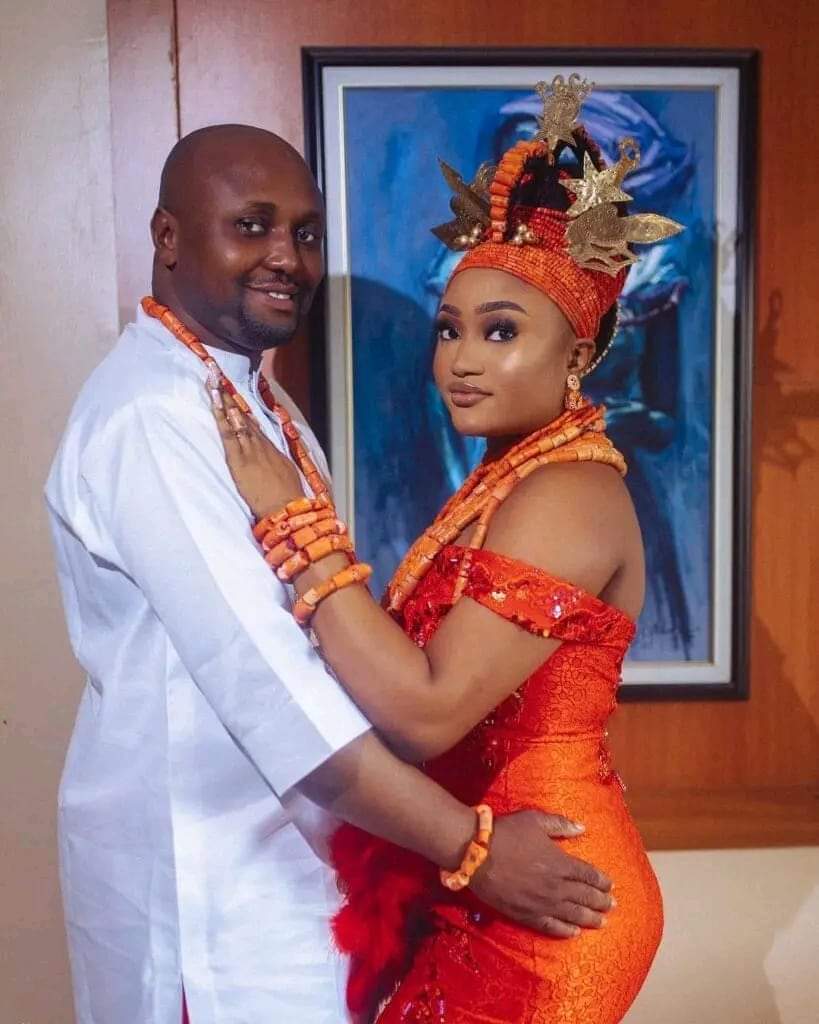 Davido's Logistics Manager, Israel Afeare, popularly known as Israel DMW, shared news of the end of his marriage to his wife, Sheila, in an Instagram post on Saturday.
In his detailed account, Israel DMW revealed that Sheila left their home on August 8, 2023, despite his substantial support since their marriage.
Israel also detailed acts of generosity, such as providing financial support, upgrading her phone, and indulging in shopping sprees for her.
Despite these efforts, he described a shift in Sheila's behaviour after their wedding, where she sought to impose standards on him, believing she had achieved status as a prominent figure on Instagram.
Additionally, Israel DMW pointed out that marrying someone from a Christian background and being a virgin did not ensure peace in his case.
He highlighted that his wife accused him of being a slave to his boss, Davido.
He said, "Marrying a lady because you met her during evangelism as a virgin, a pastor's daughter, a member of the same Winners Chapel church, might not guarantee anything peace at all. Don't be too eager or quick to trust people. People can change at any time.
"People can be very ungrateful and deceptive. I met Sheila on February 19, 2022. We became friends, which later became intimate.
"She told me she would only lose her virginity to the man that would marry her since her Ugep, Cross River, mother, who's now 41, had earlier married two different men, with two kids, before marrying her father and that she was overdue at 21 for marriage.
"We fully agreed with her terms and conditions. I immediately upgraded her unkept situation by giving her 300k and replacing her tattered phone of less than 60k with a new iPhone 12 Pro Max of 860k in less than two weeks.
"I later also replaced the 12 Pro Max with a brand 14 Pro Max of 1.2m that she uses to slay. I did a lot of shopping for her.
"Bought her clothes and bags, including expensive human hairs she's using without sleeping with her then. I later proposed, and she fully accepted. We later did a legal introduction to traditional and white weddings in Benin City.
"Sheila immediately changed by showing her authentic self after our wedding and wanting to set standards for me. She now felt she was blown as Juju's wife, fully verified on Instagram, with more followers from her earlier struggling 3k followers when I met her.
"A fully sapa girl I met with just 2,700 in her account. I have never raised my hands on her any day. I don't beat women at all. I respect them so much. The least money for her upkeep was 100k. She now wakes up to tell me that I derive dignity in begging my oga, that I am fully a slave, and that I am disgracing her on social media.
"I had earlier taken her to show same oga for the first time before we wedded when we were in Abuja Transcorp Hilton, and oga asked her straight forward if she was ready for marriage, and she fully answered by saying yes and oga immediately gave her 500k for airtime. Oga was fully present in Benin for my wedding, after cancelling a 140m show appearance. Oga,"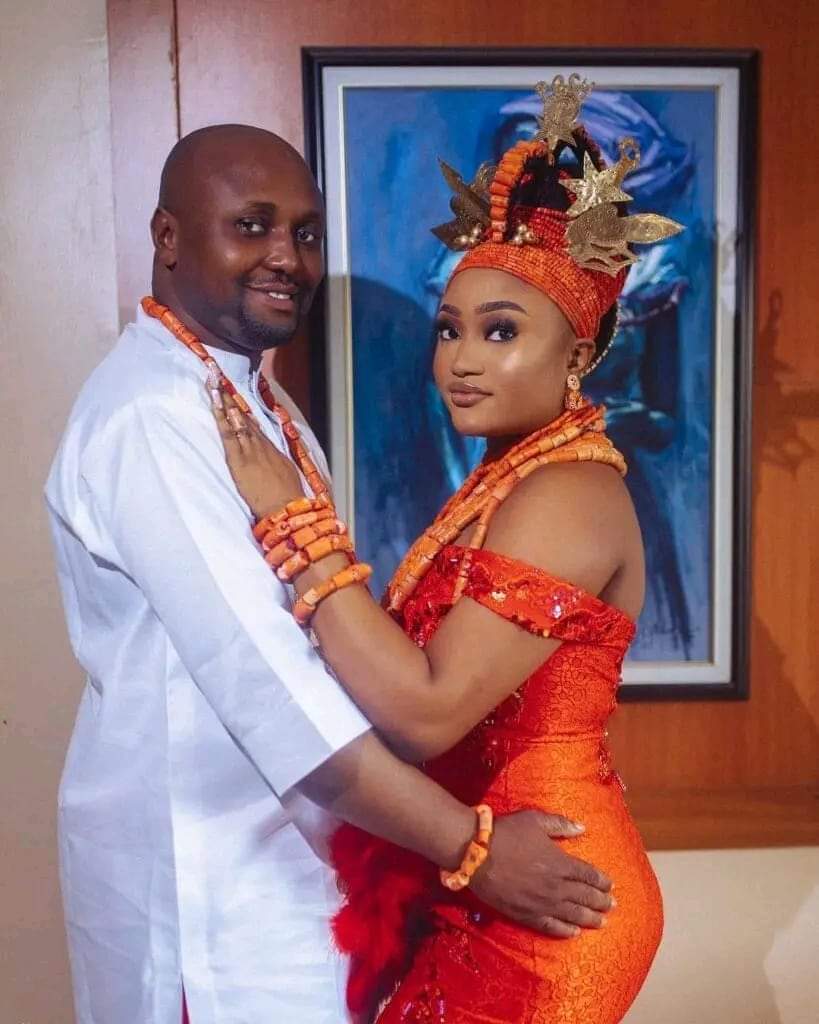 Mr Ibu Undergoes Five Surgeries, To Continue Treatment Overseas — Family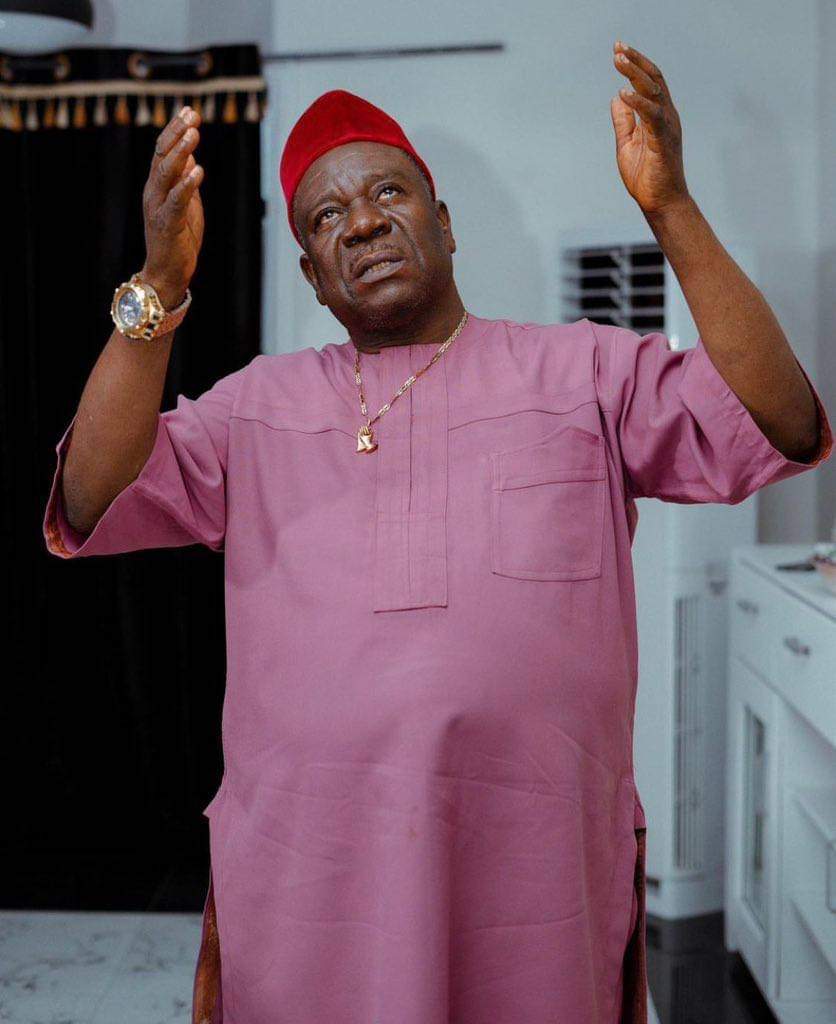 The family of the Nigerian comic actor, John Okafor, aka Mr. Ibu, has revealed that the actor successfully underwent five surgeries and would be flown abroad for further treatment soon.
This was disclosed in a statement on the actor's Instagram page on Tuesday, October 31.
It read, "We want to thank God and most especially the general public for their support, encouragement, and prayers during this trying period for our dad.
"We called on good Nigerians, and we are very grateful for the response in every aspect, most especially the donations; they came in very timely and very helpful.
"So far, Daddy has gone through five successful surgeries, and he is still recovering in the ICU. Daddy is immensely grateful, and we are thankful to the general public during this phase of our lives. Thank you, and as soon as Daddy is better, he will personally acknowledge all donations, respectively.
"We are still counting on all your prayers and unwavering support as we pray he gets stabilised quickly to enable us to fly him abroad for further advanced treatment. The John Okafor family is grateful to all Nigerians."
The PUNCH reported earlier in October that the Abubakar Bukola Saraki Foundation fully covered the medical expenses of the Nollywood actor, John Okafor.