Yorubas Always Regret Associating with Notherners
Former aide to the immediate past President, Goodluck Jonathan, Doyin Okupe, has said that he and other politicians from the South West have always known that associating with the Northern political elites is regrettable.
Doyin said any Southwest politician can come out to prove him wrong adding that most northern politicians he had worked with played very selfish and parochial politics.
The former Presidential aide said this in a post he shared on Facebook where he maintained that the northern political elites often time, make them, the southern collaborators look like saboteurs of their people.
Doyin wrote, "I chose politics over Surgery.
"In choosing politics I also chose a party, NPN, with a national outlook than the regional party, UPN, that held sway in my geopolitical zone.
"From then, 35years ago, and now I have always choosing national parties because of my belief in Nigeria.
"I am not alone in this class of southwest nationalists. i have seniors like, Akinloye, Awotesu, Odunjo, prince adetona, M.K.O. Abiola,who are all late. Baba Akinjide is still alive and well.
"However and quite sadly I say it openly today without any fear of contradictions that with no exception, WE ALL REGRET OUR ASSOCIATION WITH THE NORTHERN POLITICAL ELITES.
"I have not spoken to chief akinjide in over 3years and I do not have his permission to speak on his behalf. Since God has preserved his life till such a time as this, nigerians are at liberty to (confirm or denounce) my statement from him.
"We regret our association because the most of those we worked with played very selfish and parochial nearly based on master servant relationship. Always the interest of the north superseded every other interests and it must be achieved at any and all cost. Often times making us, the patriotic the southern collaborators look like saboteurs of our people.
"I must add here that but for general Babangida and Aliyu Gusau with very few associates, the wrong that was done by the unfair annulment of Abiolas mandate would not have been assuaged by the the creation of a political scenario which ensured head and tail, a southwest President emerged in 1999.
"People may want to argue that this was not a big deal since it was Babangida's administration itself that caused the annulment. If the annulment was an error the subsequent incaseration and death of MKO was a major disaster that had the potential to scatter this great nation for good if not carefully recompensed through a political retribution in 1999.
"Whenever we asked for the correction of the political and unjust imbalances done by the military, the northern political elites always give the untenable excuses that those actions were done by through military fiat and not the political democratic system.
"Yet the entire military interregnum was headed by northern officers. This is why today we have ridiculous lopsidedness in distribution of states and local governments in the country. it is the same reason we are a federation run with a unitary constitution. it is the same reason that virtually ALL northerners irrespective of their political parties are united in their opposition to Restructuring.
"It is the same reason that all securities agencies in the country (except for 1 or 2 minor ones) are headed by northerners. Yet our political elite class and colleagues in the north look the other way and are quite comfortable with all this unfairness and condemnable injustices which breed hate and disunity in the country.
"The worst of it all is the unguarded, arrogant and uncaring pronouncements from northern elites and leaders in times of severe national calamities inflicted by some northerners on other citizens of the nation.
"The recent gruesome killings in Benue is a thing all Nigerians should be sad and concerned about. It is not an occasion for profuse but irrational arguments and justifications. Certainly not an occasion for display of insensitivity.
"I personally will never ever do anything or participate in any actions that will precipitate the dismemberment of Nigeria. To do so, will be to break the nearly 60years mirror of hope that I had envisioned Nigeria.
"I will however sound a note of warning to our friends from the North, and this is more partisan, that yet we may appear to have been fooled for so long, yes, in the interest of national unity, we have with great anguish, we have tolerated and accommodated the sustained excesses of the north, we have finally reached the end of our tethers. Our elasticity has been stretched to its breaking point.
"I therefore desperately plead with our friends and colleagues to apply reason and good conscience in issues that concern equity and justice in this country. No part of this nation was conquered by another.
"We are an independent sovereign Nation and no citizen must live in fear, none must be treated before the law as being superior or inferior. Governance must be all inclusive and must belong to all not a few as we presently have. Senior citizens from the north must stop playing the ostrich just to please their own especially when their actions harm other sections of the country.
"From now onward it is the North that will decide if the country shall remain together or otherwise.
"May the Almighty Bless our country Nigeria and imbibe its leadership especially those from the North the conscience to stand for what is equitable and just and the courage to speak against evil no matter who the perpetrators are."
I Am The Voice Behind Psquare's Hit Song 'Story' – Helen Paul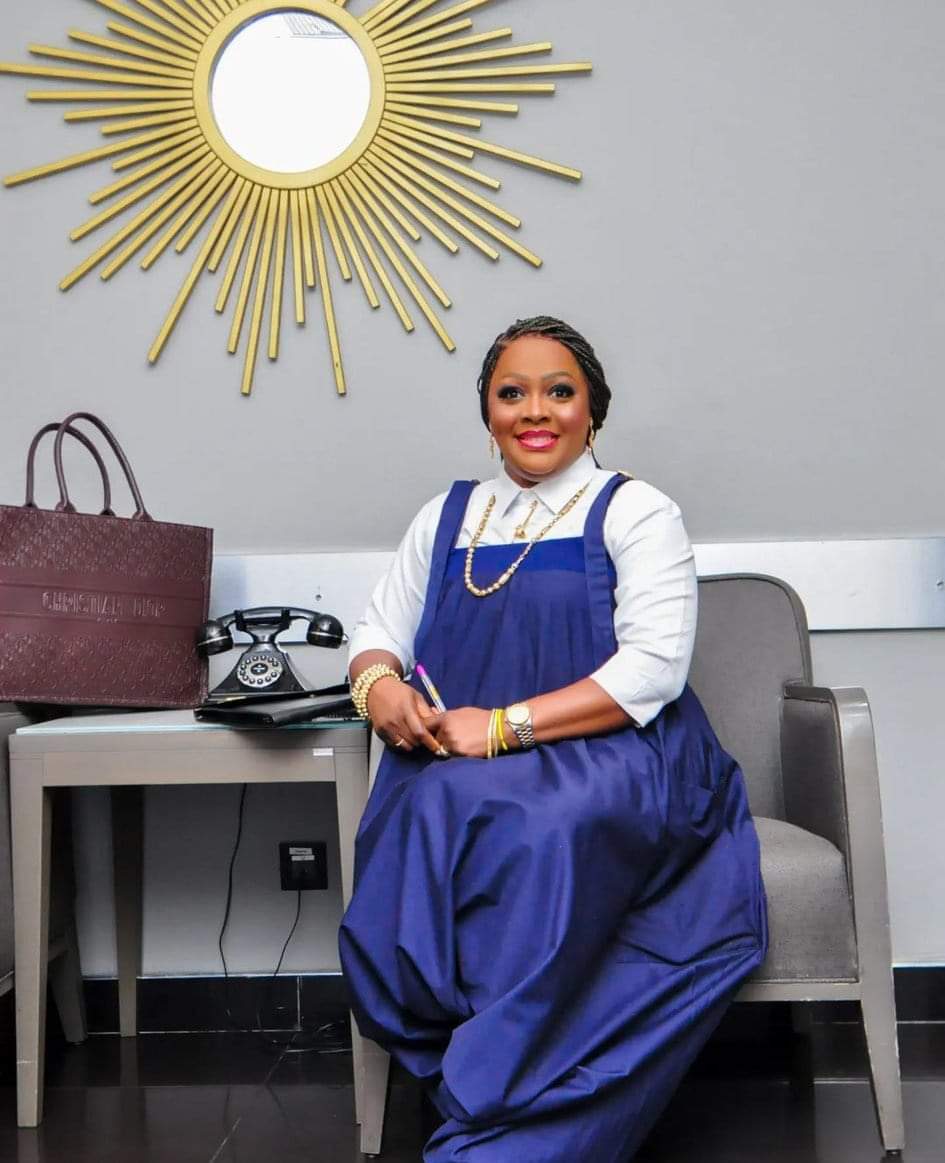 Nigerian comedian, Helen Paul has revealed she was the voice behind 'Uncle, please tell us a story', in Psquare's 'Story', a song released in 2005.
She revealed this in a recent interview on the Honest Bunch Podcast, stating that she was a receptionist at the time and that she got the gig after the children who were meant to do the voiceover failed to show up.
Her words: "At the beginning, I didn't know P Square. I didn't even know they were going to blow. They came to the studio, and they wanted to record their songs. I think they were expecting some children to come and got disappointed. So, Ayoadeife said, "We have somebody who can do this voice, and this person can do all the range children," she added.
"I didn't know what range was, but I was just very good at imitating voices to date. I was a receptionist then, and when they told them, they agreed. And the guy just said, Helen, 'You will work in the nights, but we're not paying much. I said, I don't care; just buy me a 'soft drink', because I loved it at the time.
"So they gave me the job, and I did the voicing of the children in the song. So they merged all the different children. So it sounded full. When the song started reigning, I didn't even know what it was to put your name on a song; I didn't fight for it."
Helen Paul also revealed that her voice got her many jobs, and she moved from earning N9,500 monthly to over N400,000 monthly.
She said, "The next job I did was for another milk product. I was at the reception when they brought this job, and they told me the child that was to do it was having exams. They said they would not be able to take that in the office because the advert needed to air at 3 p.m. and it was 12 p.m., so they were looking for a baby voice.
"Uncle Ayo said, 'Let's try Helen' and they brought me in to lay the voice, which I did. After the ad, I signed a paper for which I didn't know the content. At that point, my salary was N9,500; I started receiving about N400,000 or N450,00 every month."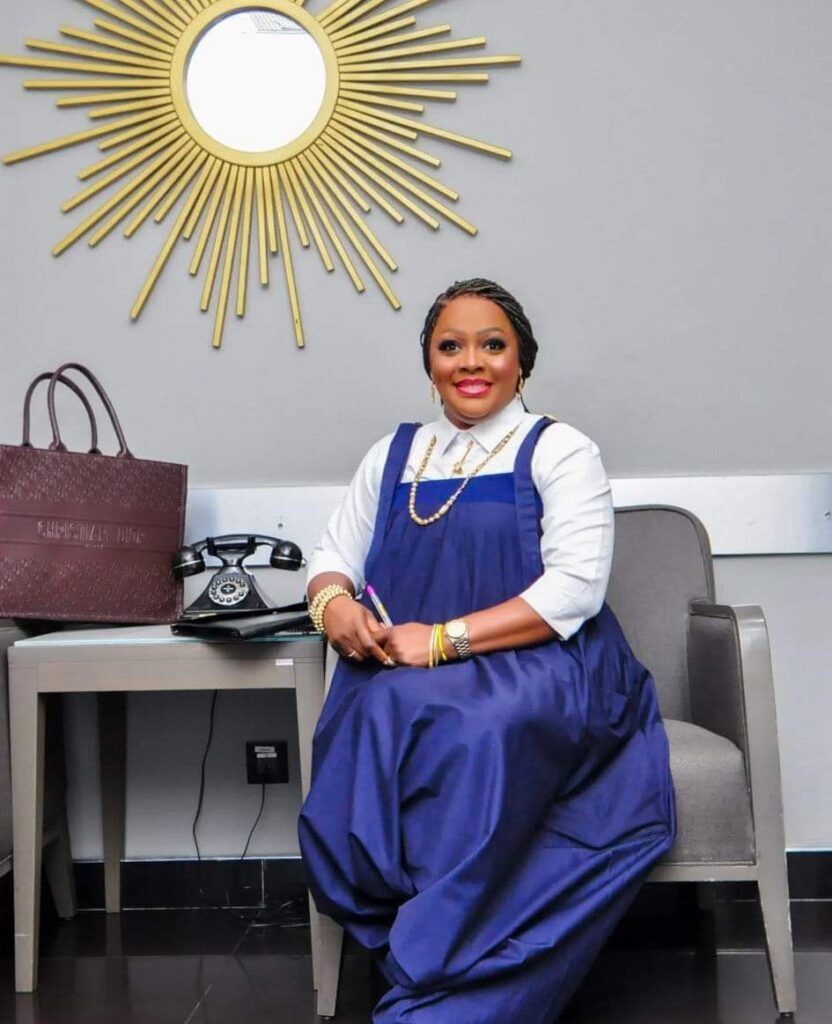 Davido's Aide, Israel DMW, Announces Marriage Crash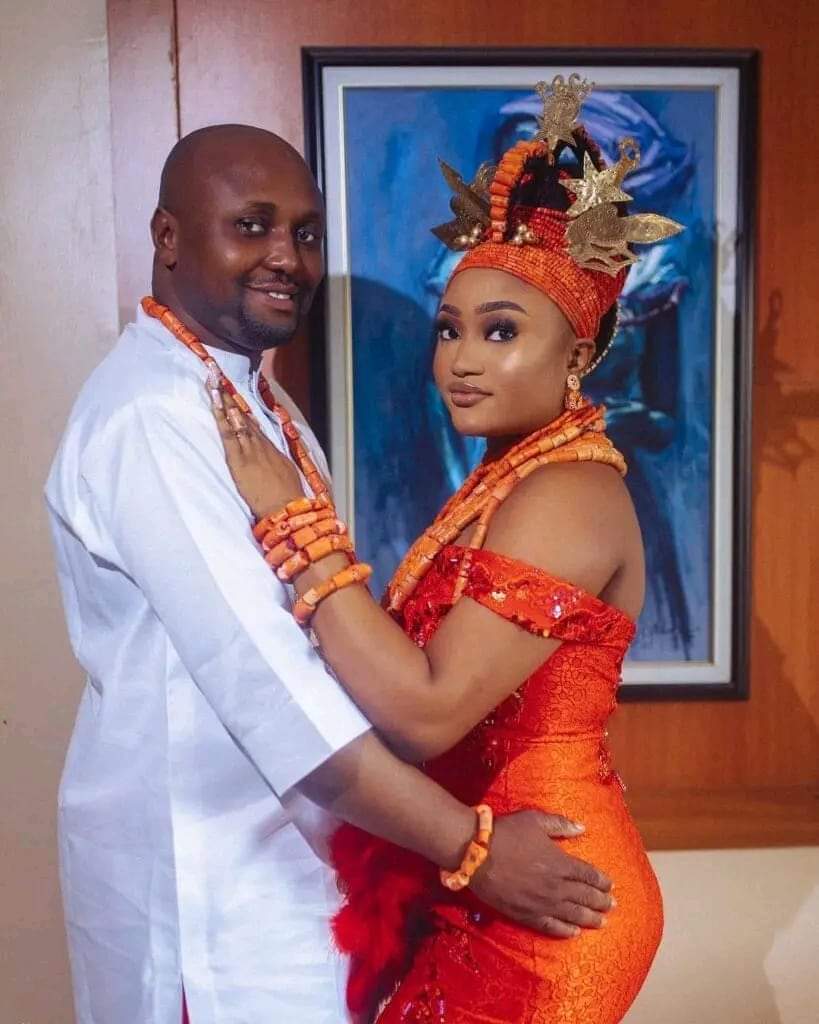 Davido's Logistics Manager, Israel Afeare, popularly known as Israel DMW, shared news of the end of his marriage to his wife, Sheila, in an Instagram post on Saturday.
In his detailed account, Israel DMW revealed that Sheila left their home on August 8, 2023, despite his substantial support since their marriage.
Israel also detailed acts of generosity, such as providing financial support, upgrading her phone, and indulging in shopping sprees for her.
Despite these efforts, he described a shift in Sheila's behaviour after their wedding, where she sought to impose standards on him, believing she had achieved status as a prominent figure on Instagram.
Additionally, Israel DMW pointed out that marrying someone from a Christian background and being a virgin did not ensure peace in his case.
He highlighted that his wife accused him of being a slave to his boss, Davido.
He said, "Marrying a lady because you met her during evangelism as a virgin, a pastor's daughter, a member of the same Winners Chapel church, might not guarantee anything peace at all. Don't be too eager or quick to trust people. People can change at any time.
"People can be very ungrateful and deceptive. I met Sheila on February 19, 2022. We became friends, which later became intimate.
"She told me she would only lose her virginity to the man that would marry her since her Ugep, Cross River, mother, who's now 41, had earlier married two different men, with two kids, before marrying her father and that she was overdue at 21 for marriage.
"We fully agreed with her terms and conditions. I immediately upgraded her unkept situation by giving her 300k and replacing her tattered phone of less than 60k with a new iPhone 12 Pro Max of 860k in less than two weeks.
"I later also replaced the 12 Pro Max with a brand 14 Pro Max of 1.2m that she uses to slay. I did a lot of shopping for her.
"Bought her clothes and bags, including expensive human hairs she's using without sleeping with her then. I later proposed, and she fully accepted. We later did a legal introduction to traditional and white weddings in Benin City.
"Sheila immediately changed by showing her authentic self after our wedding and wanting to set standards for me. She now felt she was blown as Juju's wife, fully verified on Instagram, with more followers from her earlier struggling 3k followers when I met her.
"A fully sapa girl I met with just 2,700 in her account. I have never raised my hands on her any day. I don't beat women at all. I respect them so much. The least money for her upkeep was 100k. She now wakes up to tell me that I derive dignity in begging my oga, that I am fully a slave, and that I am disgracing her on social media.
"I had earlier taken her to show same oga for the first time before we wedded when we were in Abuja Transcorp Hilton, and oga asked her straight forward if she was ready for marriage, and she fully answered by saying yes and oga immediately gave her 500k for airtime. Oga was fully present in Benin for my wedding, after cancelling a 140m show appearance. Oga,"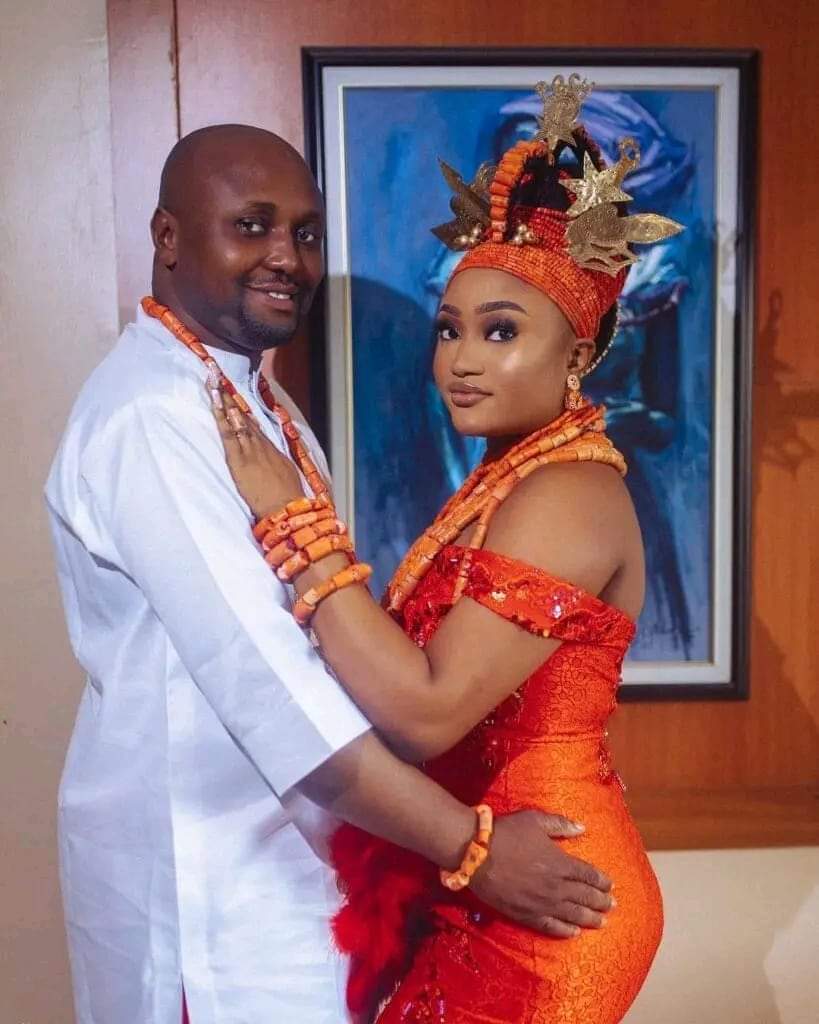 Court Remands Ex-CBN Governor, Emefiele In Kuje Correctional Centre Over Alleged N1.6bn Fraud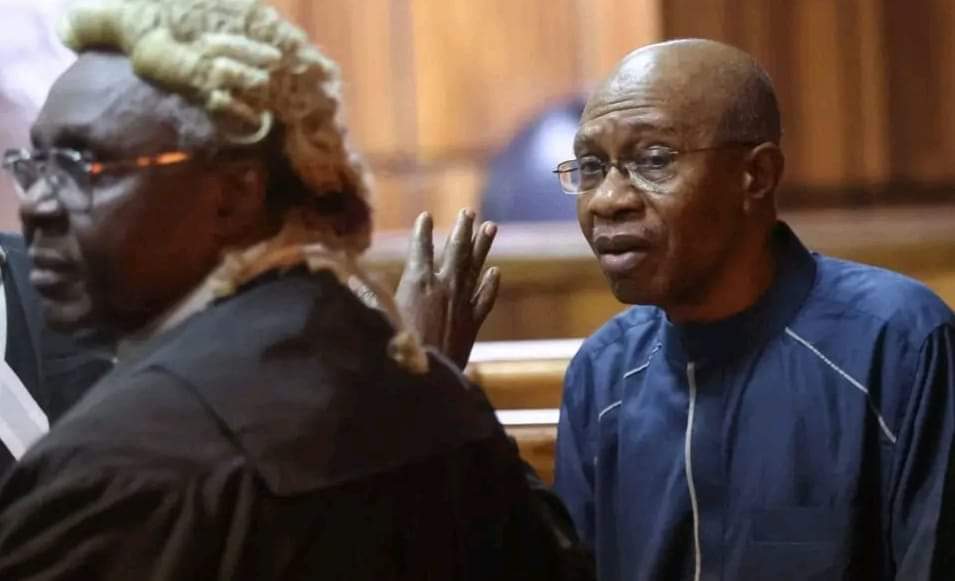 ---
The Federal Government has arraigned the immediate past Governor of the Central Bank of Nigeria, Mr Godwin Emefiele, before Justice Hamza Muazu of the FCT High Court on a six-count charge bordering on alleged N1.6bn procurement fraud.
Emefiele however pleaded not guilty to all charges after it was read to him on Friday in Court.
Justice Muazu therefore adjourned the case till November 22 for ruling on the bail application of Emefiele and November 28 for the commencement of trial.
In the interim, the presiding Judge ordered that Emefiele be remanded at the Kuje Correctional Centre.